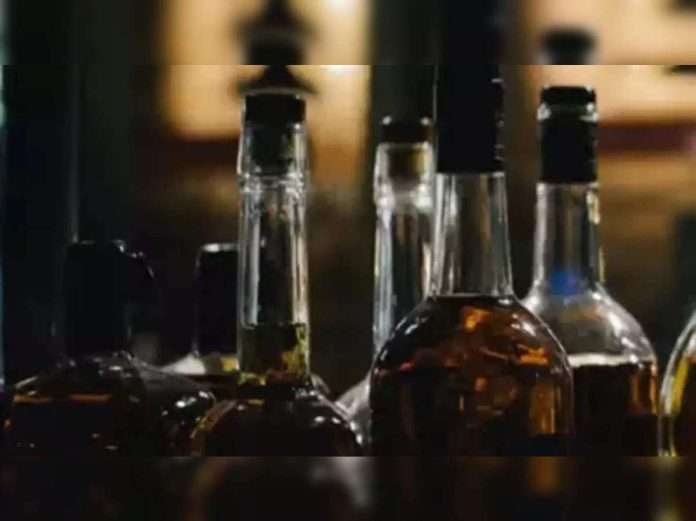 The Delhi government earned more than Rs 7,285 crore in the last year by selling over 61 crore liquor bottles under its current excise policy, officials said on Saturday.
The excise policy (old) currently under operation since September 1, 2022, was brought by the Delhi government after its ambitious new excise policy for 2021-22 came under the Central Bureau of Investigation (CBI) scanner for alleged irregularities in its implementation.
The total excise revenue collection from September 1, 2022, to August 31, 2023, was Rs 7,285.15 crore, including Rs 2,013.44 crore collected as value-added tax (VAT), an Excise Department officer said.
In comparison, the revenue collection from the new excise policy was Rs 5,487.58 crore in 2021-22. The new excise policy, under which private parties were involved in retail liquor sales, was withdrawn by the Delhi government last year after Lieutenant Governor (LG) VK Saxena recommended a CBI probe into alleged irregularities in its implementation, officials said.
Then Deputy Chief Minister and Excise Minister Manish Sisodia was arrested by the CBI in a case registered by it in the alleged irregularities in the 2021-22 excise policy. The policy was implemented on November 17, 2021, and wrapped up in August 2022.
The old excise policy was implemented on September 1, 2022, with Delhi government agencies taking retail sale of liquor in the city.
Since September 1, 2022, the four Delhi government undertakings — Delhi State Industrial and Infrastructure Development Corporation (DSIIDC), Delhi Tourism and Transportation Development Corporation (DTTDC), Delhi Consumer's Cooperative Wholesale Store (DCCWS), and Delhi State Civil Supplies Corporation Limited (DSCSC) — have opened over 600 retail outlets across the city, officials said.