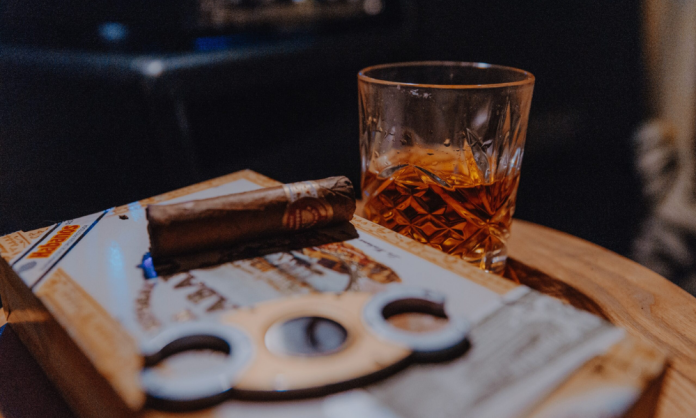 The fact that Indians consume enormous quantities of whisky is well-known. We also drink a lot of scotch. India is scotch whisky's eighth largest export market by value and second largest by volume. The Scots want us to drink even more of the good stuff, which is why the UK has been pushing for sharp tariff cuts on scotch whisky in the protracted negotiations over the India-UK free trade deal. But the Indian consumer is not just drinking scotch or Indian whisky made with molasses. They are increasingly taking to Indian single malt. Both the big boys – Amrut Distilleries, which put Indian single malt on the global map in 2010 and Paul John – now sell more whiskies in the domestic market than elsewhere.
According to the Times of India, local brands now account for one-third of the Indian single malt market in terms of sales, a 15% jump from over five years ago. The TOI report also notes that the Indian single malt segment, which constituted about 2.1 lakh cases in FY22, has been growing at a rate of 18 percent annually, as opposed to imported whiskies that registered a 13 percent growth in the same period.
The success of Amrut and Paul John have inspired several Indian liquor companies such as Radico Khaitan (Rampur Whisky) and Peak Spirits (Kamet) to take a shot at this booming, lucrative market. Last month, Jagatjit Industries, makers of Aristocrat whisky, announced plans to launch an Indian single malt by the end of this year.
The two most recent entrants into the segment have been Devans Modern Breweries and Piccadilly Distilleries. Both Devans and Piccadilly are reputed suppliers of malt spirits; the latter, in fact, is India's largest independent malt manufacturer and seller.
Devans is especially famous, particularly up north, for its especially strong Godfather beer. GianChand, their single malt whisky that was launched last month in Delhi, is a tribute to their eponymous founder who set up the company over 60 years ago in Bohri, Jammu. Devans owns two distilleries and two breweries, including in Jammu and Rajasthan, and as malt spirits supplier, has a client list that has included everyone from Shaw Wallace to Paul John.
"My father was a journalist who got into the liquor business and learnt things on the job. He moved from owning liquor retail shops in 1942 to setting up a bottling unit in 1961. This, later, became our first distillery. We started producing beer in the late 1960s and went about bottling with a soda-water filling machine," says Prem Dewan, managing director and chairman of the company.
Devans, which started distilling malt spirits in the late 1980s, now has over 7,000 barrels at its warehouse. GianChand whisky started taking shape about four years ago when Dewan realised that the existing players were struggling to meet the domestic demand for Indian single malt. "We saw an opportunity there — we had the know-how, the maturing capabilities, the infrastructure. And if it weren't for Covid, our whisky would have hit the market sooner," he says.
GianChand Single Malt is an exceptionally smooth drink, says Dewan. "We've got a cask strength bottling, a peated version, and an unpeated variant that we will launch in due course, but we wanted to debut with a classic single malt that's been matured in ex-bourbon casks," he says, likening GianChand to a Glenfiddich 18YO.
He is also particularly proud of what whisky guru Jim Murray has to say about it in his Whisky Bible 2022: "GianChand is far more delicate and refined than any other Indian single malt, with soft barley and spice taking different but vital paths as the complexity increases. Although the casks have matured for several years in high heat, the oak involvement is gloriously restrained, allowing the fragile malt and exotic fruit notes space to perform."
GianChand rounds off a good year for locally made single malts, a year that started with the launch of Piccadilly Distilleries' Indri Trini — named after the town in Haryana near which it is distilled. It is the first Indian whisky aged in three different wooden barrels: ex-bourbon, ex-wine, and PX sherry casks. Within six months of its launch, Indri bagged a gold at the International Spirits Challenge 2022 in the World Whisky (single malt, no age statement) category. The latest award is in addition to the Silver the whisky picked up at the International Wine and Spirits Competition 2022.
"We have a massive maturation capacity. We are already at 40,000 barrels and plan to increase it by another 20,000," says Surrinder Kumar, master distiller at Piccadilly. As ex-master distiller at Amrut Distilleries, Kumar worked on not just its single malts, but also, and initially, its rums and brandies and whiskies, such as MaQintosh. He has also created the highly regarded and complex but rewarding Amrut Kadhambam.
After he turned independent consultant about two years ago, he created Kamet, a single malt, for Peak Spirits. With Indri, Kumar says he didn't want to make a standard simple expression. "That's how we came up with a three-wood expression, with ex-bourbon casks, ex-red wine casks, and the sherry casks from Spain. Three-wood expressions are — I won't call them difficult — but kind of tricky, you need to be able to balance their integration into a single whisky," he adds.
Indri has wood-forward notes, and tropical fruit, raisin, and tea notes. "The ex-bourbon element gives it a sort of sweetish taste, wine barrels provide a kind of astringency, and the sherry is the icing on the cake. But I didn't want any of these elements to overpower the others, and I think I have achieved that," Kumar says.
Madhu Kanna, who heads global business for Indri, says that Amrut and Paul John had already done the hard work of popularising Indian single malts when the company first thought about creating its own whisky in 2016. "You literally have a section in bar menus for Indian single malts in many cities these days, and this category will keep growing. Abroad, too, the world whisky category will keep growing, and unlike, say, 10 years ago, importers know that India makes quality single malt," he adds.
Indri is currently available in select states, including Haryana, Uttar Pradesh, Goa, and Delhi, and starts at Rs 3,100. GianChand is priced at Rs 4,490 in Delhi., and is also available in Jammu & Kashmir and Ladakh. Devans is aiming to launch in over ten states by March next year.
Images: Devans Modern Breweries, Indri
The above news was originally posted on news.google.com