If you're new to single malt Scotch whisky, you might assume that it's a stuffy whiskey variety that's stuck in the past and not open to innovation. Well, if that's your image, you couldn't be more wrong. Single malt scotch isn't just a spirit for tweed sport coat-wearing, heavily mustachioed men who enjoy classic, traditional flavors, it's also a spirit for young and old fans of all walks of life who prefer their whiskey to have sweet, dessert-like indulgent flavors. We're talking, of course, about sherry aging and finishing.
While much of the scotch (single malt and otherwise) you drink is likely to be matured in charred oak barrels, many big brands (and small brands) mature or finish their whiskies in ex-bourbon, ex-American whiskey, rum casks, and most notably sherry-seasoned barrels, or sherry butts. While we love all the innovation going on in the Scotch whisky world, the latter is what we're most interested in today (and honestly, most days).
In general (unless you're talking about smoky Islay single malts), single malt Scotch whisky is known for its variety of flavors, including vanilla beans, candied orange peels, honey, heather, toffee, oak, and various wintry spices. Finishing or maturing in sherry-seasoned barrels or former sherry butts adds a whole new dimension to already aromatic and flavorful Scotch whisky.
Promotion
When you crack open a sherried single malt Scotch whisky, you can bet on top of the other flavors listed, you'll be treated to aromas and flavors of sweet sherry, dried cherries, candied fruits, and other sweet, rich, complex flavors.
Real quick on the spelling whiskey vs. whisky. We use whisky for Scotch, Canadian, and Japan varieties. But we use whiskey for those from the U.S. and Ireland, as well as with rye and bourbon whiskey (at least for the most part).
Now that you know a little bit about what sherry brings to the Scotch whisky-drenched table, it's time to find some bottles to add to your collection. Fear not, we did the work for you. Keep scrolling to see eight of the best sherry-finished and matured single malt Scotch whiskies available today.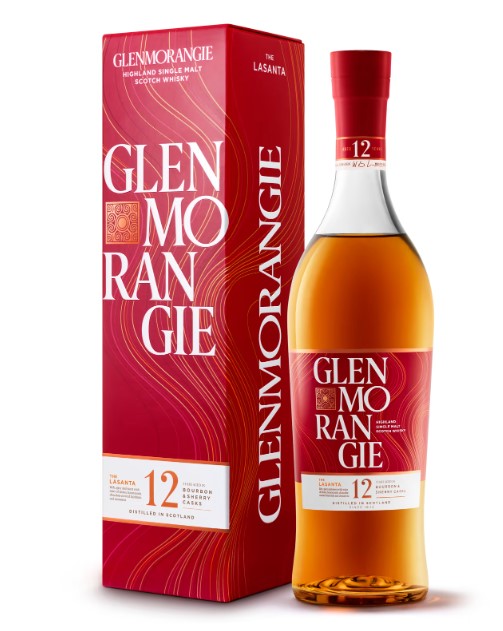 Glenmorangie Lasanta
Glenmorangie Lasanta is truly a unique, exciting single malt whisky. It begins like all of Glenmorangie's whiskies in the tallest stills in Scotland. It's then matured for at least 12 full years in a combination of ex-bourbon and ex-sherry barrels. The result is a complex, sippable single malt whisky with flavors like cinnamon sugar, honey, vanilla, and dried fruits.
Glenfarclas 105
Originally released in 1968, this popular cask-strength single malt Scotch whisky has an alcohol content of 60% alcohol by volume. While it carries no age statement, it's believed by many drinkers that this bold, rich spirit is aged between 8 and 10 years in a combination of ex-sherry, as well as former bourbon barrels. This results in a flavorful, exciting Scotch whisky with notes of honey, cracked black pepper, vanilla, dried cherries, and candied nuts. Make sure you add a few drops of water to open this one up before taking your first sip.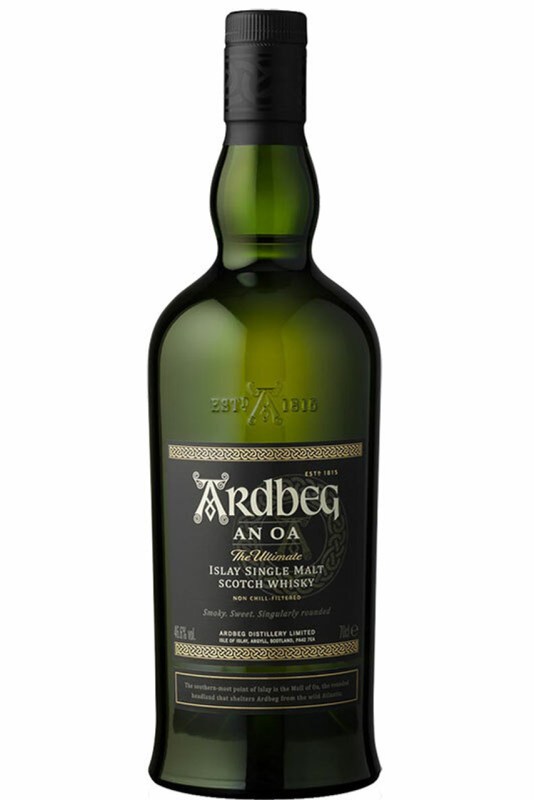 Ardbeg An Oa
Ardbeg is a big name in the Scotch whisky world, especially when it comes to Islay single malts. One of its best expressions is Ardbeg An Oa. Named for the Mull of Oa on the Kildaton Coast, this complex, full-flavored expression is matured in Pedro Ximénez, charred virgin oak, and ex-bourbon barrels that are all melded together in a gathering vat to create this unique liquor loaded with flavors like candied orange peels, maple candy, chocolate, dried fruits, vanilla, and a nice kick of peat smoke throughout.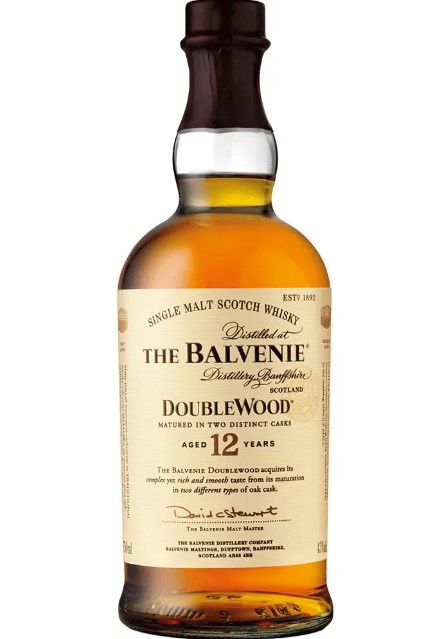 The Balvenie Doublewood 12
The Balvenie Doublewood gets its name because (you guessed it) it's matured in two barrels. First, it ages in refill American oak barrels before finishing for nine more months in first-fill European oak oloroso sherry butts. The total aging time is 12 years. First launched back in 1993, it remains one of the most popular expressions from The Balvenie because of its palate of candied almonds, vanilla, cinnamon, and sweet bourbon.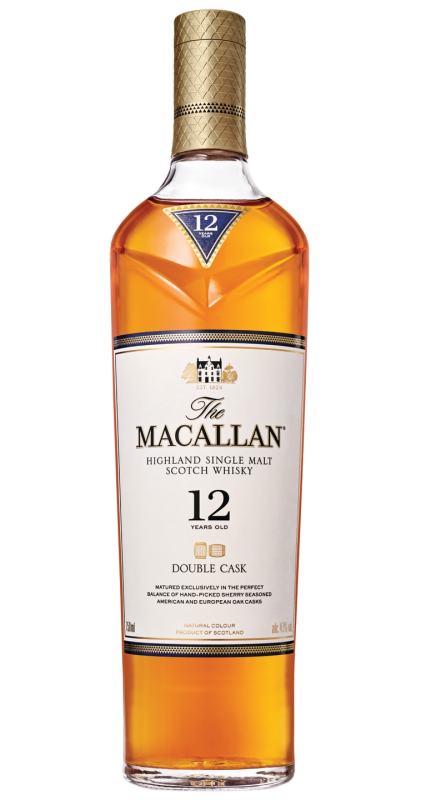 The Macallan 12-Year Double Cask
When it comes to sherry-centric single malt Scotch whiskies, it's tough to beat the prowess of The Macallan. One of the most well-known Scotch whisky brands, The Macallan is known for its use of sherry finishing and aging. One of the best examples is its 12-Year Double Cask. It's aged in a combination of American oak and European sherry oak barrels. This creates a sweet, mellow sipping Scotch whisky with notes of honey, candied orange peels, caramel, vanilla, and gentle spices.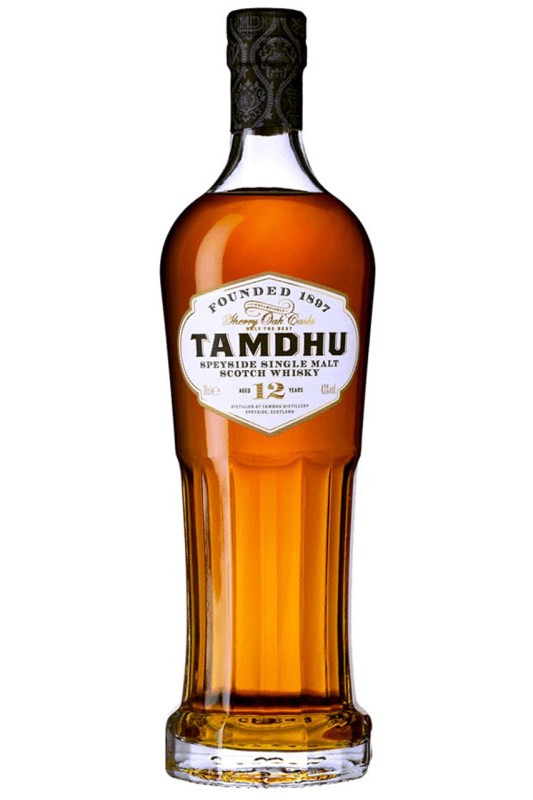 Tamdhu 12
If you're not an avid whiskey drinker, you might not have ever heard of Tamdhu, and that's a shame. Its 12-year-old expression is not to be missed if you enjoy sherried whiskies. Instead of simply finishing in sherry casks, this nuanced, sublime whiskey is aged for a full 12 years in a combination of first-fill and refill oloroso sherry casks. This creates a complex sipping whiskey with hints of dried fruits, candied orange peels, ripe berries, dark chocolate, cinnamon, and oaky wood.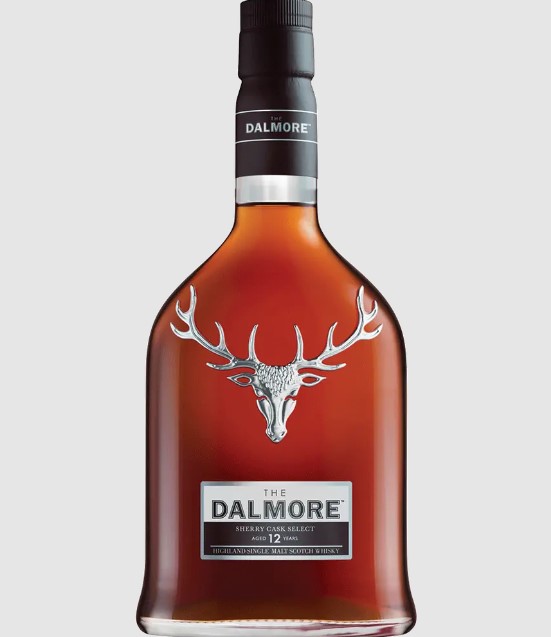 The Dalmore 12-Year Sherry Cask Select
With a name like Sherry Cask Select, you know what you're about to get into when you crack open this bottle. The Dalmore 12-Year Sherry Cask Select begins its aging process in American oak ex-bourbon barrels. It's then finished in casks that held a blend of oloroso and Pedro Ximénez sherries. The result is a bold, memorable drink with flavors like candied almonds, cinnamon, raisins, dried cherries, ginger, and honey.
Kilchoman Sanaig
When it comes to Islay whiskies, thanks to big names like Lagavulin, Laphroaig, and Bruichladdich, Kilchoman sometimes seems to get lost in the shuffle. That's probably because it was only founded in 2005. But it would behoove you to try its Kilchoman Sanaig. Matured in both ex-bourbon and sherry casks, it's known for its fruity flavor profile featuring raisins, chocolate fudge, orchard fruits, toffee, and gentle spices.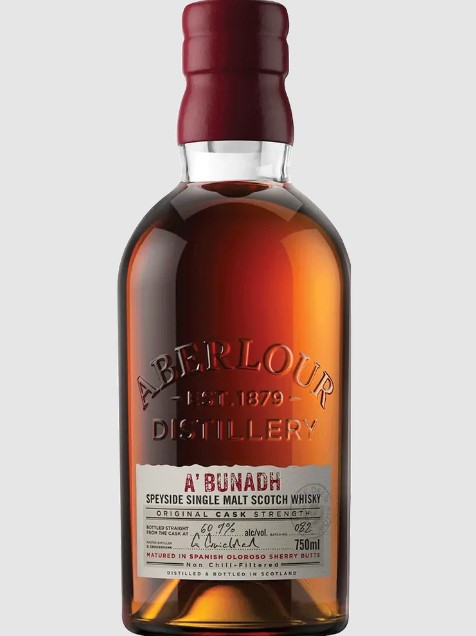 Aberlour A'Bunadh
If you only purchase one sherried single malt Scotch whisky on this list, make it Aberlour A'Bunadh. This cask-strength Scotch whisky is matured completely in ex-oloroso sherry butts. While it carries no age statement, it's loaded with flavors like orange peels, candied nuts, dried fruits, sherry, dark chocolate, sticky toffee pudding, and oaky wood. Its high proof (over 120-proof) makes it a great slow sipper that opens up more after you add a few drops of water.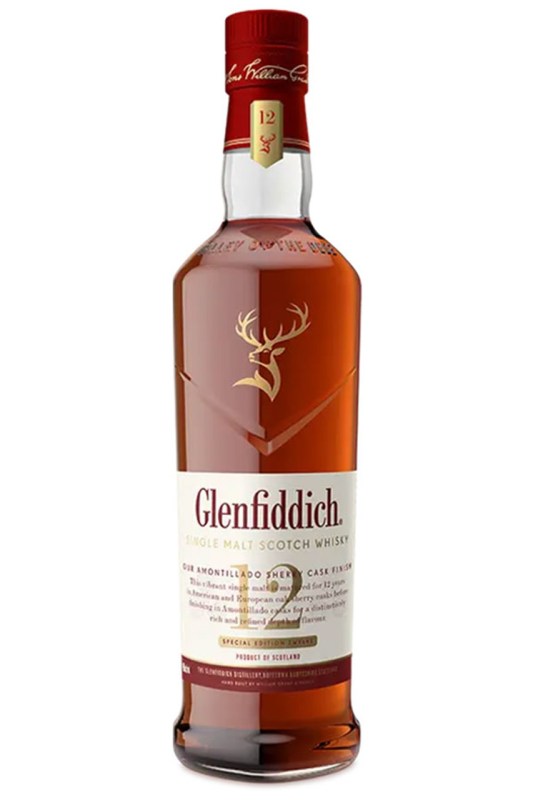 Glenfiddich 12-Year-Old Sherry Cask Finish
This classic single malt Scotch whisky from Glenfiddich is matured for 12 years in charred European and American oak sherry barrels before being finished in Amontillado sherry casks. It's well-known for its epic sweet, fruity flavor profile that makes it almost seem more like a dessert Scotch whisky than an everyday drinker. It's loaded with flavors like caramel apples, pears, vanilla, candied orange peels, and gentle wintry spices.
Editors' Recommendation