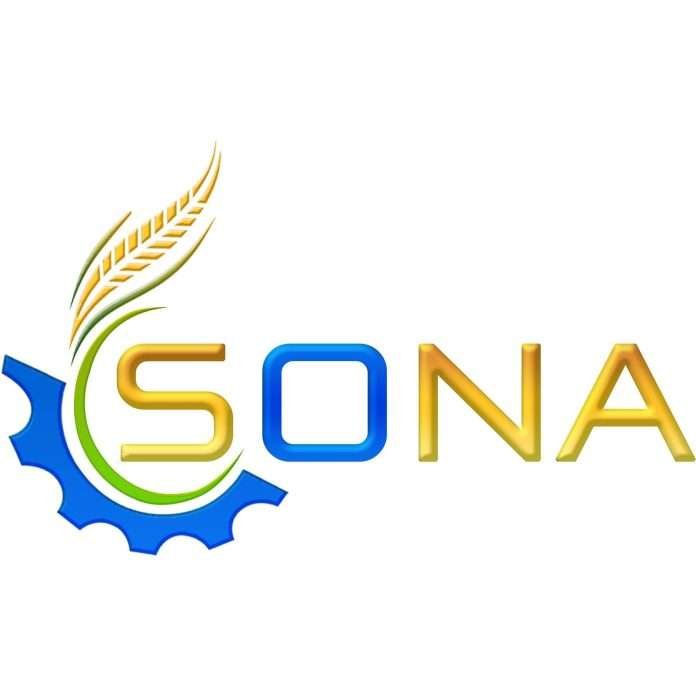 Sona Machinery, a pioneer in the industrial machinery sector for over 27+ years, is proud to announce its latest leap in technological innovation, research and development, seamless automation, and unparalleled service and support across India. It has set new industry standards with its futuristic cutting-edge technology, R&D, automation, and nationwide Service & Support Network. Sona Machinery Pvt. Ltd. stands as a conductor of transformation, leading the symphony of rice processing and material handling to new echelons of excellence.
Sona Machinery has firmly established itself as a powerhouse of innovation, boasting a wide range of products that stand out for their superior technology and advanced automation features. As a distinguished manufacturer specializing in rice cleaning, milling, and material handling systems, the company's illustrious array of machinery, including elevators, screw conveyors, and color sorter machines, resonate with a harmonious fusion of cutting-edge technology and advanced automation, setting a new paradigm in the industry.
One of the key pillars of Sona Machinery's success is its commitment to customer satisfaction. With an extensive Pan-India Sales, Service & Support Network, Sona Machinery ensures that its clients have access to prompt assistance and guidance whenever they need it. Whether it's a query about product features, technical support, or on-site assistance, Sona Machinery's team of experts is just a call away, ready to provide swift solutions and keep operations running smoothly.
"At Sona Machinery, we believe in pushing the boundaries of technology and service excellence," said Mr. Vasu Naren, Managing Director & CEO, Sona Machinery. "With a symphony of features ranging from BIS certification and NABL approved load cells to automated panels, sensor technology, premium components, and top-tier steel, Sona Machinery redefines the benchmarks of precision, efficiency, and quality. The company's offerings stand not only as a testament to engineering excellence but also as a pathway to a future where technology and automation converge to orchestrate a symphony of success in rice processing."
Sona Machinery Pvt. Ltd. exudes a symphony of benefits that resonate with precision, efficiency, global Support, and comprehensive solutions. With an extensive machinery portfolio, international service network, and a dedication to client-centered excellence. Sona Machinery stands as the quintessential choice for Rice Millers, Grain Processors & Grain Based Distilleries rice manufacturers seeking to elevate their operations within the dynamic realm of rice processing.
For more information about Sona Machinery and its range of technologically advanced products, as well as its extensive Pan-India Sales, Service & Support Network, please visit https://www.sonamachinery.com/.
 About
Sona Machinery, established in 1995 (erstwhile Sona Foods India) has been at the helm of the industry since the advent of mechanization in Agriculture supporting it with its smart technology solutions with a mission is to develop & deliver world-class cutting-edge technology products to our customers.
Today, under the leadership of 2nd generation Serial Entrepreneur & VC – Mr Vasu Naren as its Managing Director & CEO, Sona Machinery is an ISO 9001:2015 Certified Company with 27+ years of experience under its belt and having a sprawling 10000 sq. mts. facility with over 400+ skilled professionals delivering customized solutions to its more than 10000+ satisfied customers across continents. Its product list includes (but is not limited to) a complete range of cutting-edge technology equipment for Turnkey Rice Mill Set-ups as well as equipments for cleaning, processing Pulses, Wheat, Sesame, Millet, Gram, Lentils, Maize, Corn, Barley as well as Seeds & Post-Harvest Agricultural Equipment in all desired capacities. In terms of support, we have a Pan India Service & Support Network available for our customers. We also cater to our customers who are engaged in Grain Milling (Grain Based Distilleries & their EPC), by providing them turn-key plant set-up solutions. Our list of customers includes Large Enterprises, Central & State Government PSU's, Retail Customers / Farmers who are spread across India as well as Globally. Sona Machinery is among the "Top 10 Industrial Manufacturers" in India as per Industry Outlook and is honoured as "Prestigious Brand of Asia 2023" by Barc Asia & Global Business Symposium.