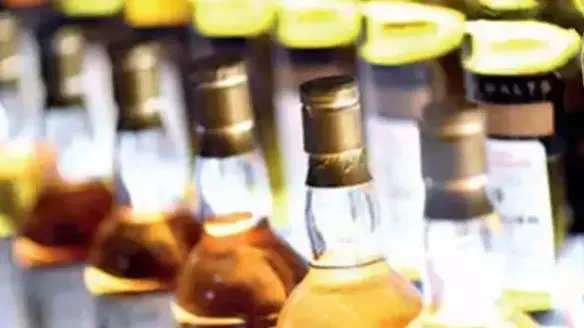 Ankur Sirothia
BHOPAL: Mahua 'heritage' liquor is now on the shelves in Madhya Pradesh, exactly a year after the state government uncorked the proposal. The government plans to market it in other states.
Branded 'Mond', mahua wine has been introduced in bottles of 180 ml and 750 ml, which the government has priced at Rs 200 and Rs 800. It was supplied to the bars of the state tourism corporation on Friday, and will also be sold at wine shops, but not at liquor shops. The peg price in bars will not be controlled by the government.
In January this year, the government notified the MP 'heritage liquor' rules. Mahua liquor was offered for sampling in the MP Tourism Corporation bars for a few months to gather feedback.
The mahua liquor is brewed locally as part of a tribal empowerment drive. Two self-help groups in tribal-dominated Dindori and Alirajpur districts were given the green light for production. And it is the people of Alirajpur who suggested the brand name 'Mond'. Officials say it's the first time that local mahua liquor is being manufactured in a professional way. A lot of research went into deciding the production process and a Pune-based institute trained members of self-help groups.