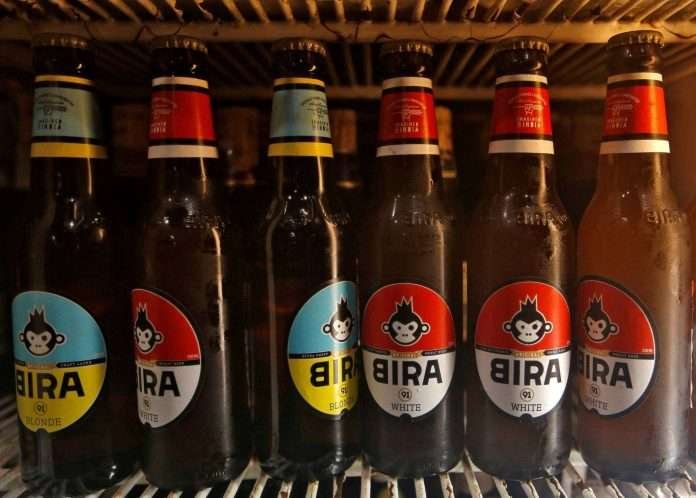 Nigenjaya Mochikakuya Honten (Ise, Mie Prefecture) announced that it will start local production and sales of its domestic craft beer brand "Ise Kadoya Beer Pale Ale" in Uttar Pradesh (UP) in northern India (Nigenjaya Mochikakuya Honten News Release).
This is the first production of a domestic brand craft beer in India by a Japan company. Nigenjaya Mochikakuya Honten launched a craft beer business in 1997 and has won numerous awards at beer competitions in Japan and overseas.
At the Japan Brewers Cup held in March 2023, the brewery was selected as the "Champion Brewery," which is given to the best producer selected by beer producers. According to the "3th Craft Beer Trend Survey" by Tokyo Shoko Research, it ranked second in terms of domestic craft beer shipment volume by manufacturer in January ~ August 13.
The partner for the company's India business is Wallop Brewing Pvt Ltd, a subsidiary of a conglomerate with five businesses, including textiles and trading. Wallop is an emerging craft beer manufacturer located near Varanasi, UP.
And, Nigenjaya Mochikakuya Honten will provide Wallop with recipes and production process technology, and will produce it on consignment at Wallop's factory.
Shigemune Suzuki, president and CEO of Nigenjaya Mochikakuya Honten, expressed his desire to expand his business in India, saying, "With the expansion of incomes, the consumption of craft beer is increasing among young people and upper class in India, but the quality of local beer is still not so high. On July 7~21, pre-launch events were held in three cities in UP (Lucknow, Varanasi, and Noida).
The event held in Lucknow on the 22nd July and was also attended by Mr. Hidetaka Suzuki, former Governor of Mie Prefecture and Parliamentary Vice-Minister of the Cabinet Office. The company's craft beer brand "Ise Kadoya Beer Pale Ale" will be available in UP from around the fall of 2023, and plans to expand to other states in India in the future.