With lockdown restrictions out of the way, the appetite for on-ground experiences has been increasingly rising amid music lovers who are on the lookout for in-person experiences that allow them to engage more intimately. As a result, this has emerged as a sweet spot for players in the alco-bev category who are subjected to various regulations in the country.
Of late, Bacardi had brought its experiential set-up, the Bacardi Rum Room, to DLF Promenade in Vasant Kunj, Delhi wherein the two-day activation (from February 24-26, 2023) saw a combination of expertly curated cocktails and enthralling performances from afrobeat artists like KSC, MC Soopy, Kampai, and TNT.
In an exclusive interaction with BestMediaInfo.com, Sameeksha Uniyal, Brand Lead– Brand Bacardi, Bacardi India and SEA, threw light on the idea that led to the germination of Bacardi Rum Room in the first place. She stated that because the core ethos of Bacardi is all about inspiring people to do what moves them, the motive behind the creation of the Bacardi Rum Room was to bring people together and connect them through the power of shared experiences engulfed in music, dance, and a new sound of rum.
She also pointed out that Bacardi India staunchly believes in both leveraging the full marketing mix while working within the regulatory landscape to have an authentic communication with consumers – which is why being agile in all approaches, including campaigns and experientials has been a critical strategy to the brand. That is why it keep bringing new and engaging experiences that breathe life into the brand's positioning- inspiring people to do what moves them.
"When we conceptualised Bacardi Rum Room, there were two things we wanted to do- offer consumers a unique, never-seen-before experience, and make it exciting. We began our journey at the Bacardi NH7 Weekender, where we set up the first Rum Room as a speakeasy experience, which further travelled to Mumbai and Bangalore for the India Cocktail Week in 2022. Witnessing the significant traction for Bacardi Rum Room at these festivals, we decided to bring this experience to Delhi for the very first time to immerse audiences into the soul of Bacardi and its heritage, and transport them to the Caribbean," she said.
She also went on to add that the Bacardi Rum Room has been a welcome addition to the brand's repertoire of experiences as it offers an inclusive space for people to be themselves. This experiential mainly focused on afrobeats music, a genre that is gaining popularity amongst fans and artists in the country along with a curated cocktail menu consisting of Bacardi's Reserva range.
Uniyal stated that music is a key passion point of Bacardi's consumers and has always been intrinsic to the brand when it comes to both micro and macro-experiences which involve engaging with music lovers across the country.
"Today, afrobeats is a popular genre for music lovers across the country, amassing a number of passionate fans in India. With multiple sub-genres that borrow from other music styles like hip-hop, jazz, latin, and lo-fi as well as cultural nuances like instrumental and linguistic fusions, this versatile genre has brought forth talented artists from across the country," she said.
Moreover, she also shared the belief that the growing affinity for on-ground events and popularity of afrobeats offers a great opportunity to engage with consumers through the independent music festival route for experientials- like Bacardi Rum Room.
Upon being questioned as to ​​how can events or activations like Bacardi Rum Room instil both brand awareness and recall, Uniyal replied that such activations mainly serve as new avenues that allow brands to connect with newer audiences through the experiences that they value.
"For instance, music is one of the key passion points for our consumers which is why we offer immersive cultural and music experiences like Bacardi NH7 Weekender, Casa Bacardi and Bacardi Rum Room," she added.
Furthermore, Uniyal also went on to point out that adapting to meet consumer needs is the one thing that has helped Bacardi to become entrenched in pop culture conversations to an extent that the consumers now look to the brand for the next wave of cultural experiences which greatly contributes to brand awareness and elevates the conversation.
Moving on, Uniyal also stated that the Indian alcobev market is one of the fastest-growing across the globe as well as a priority market for all major players in the segment.
"With 40% of our global growth expected to come from emerging markets and India all set to lead that charge, it is a high priority market for us at Bacardi as well. Today, India is the number one emerging market for us across categories," she said.
During the course of the interaction, Uniyal also highlighted that India is the world's largest consumer of rum and that Bacardi holds a majority of the market share in the international rum space in India and across the globe.
"We are growing at 20%, 3-year CAGR, in rum and the onus is on us to grow this category through the introduction of our aged rums, starting with the launch of Bacardi Ocho," she stated.
Sharing her viewpoint on how important it is for Bacardi to engage with consumers and add to their cultural experiences in India, Uniyal emphasised that since consumers are at the heart of Bacardi, the brand is always looking for innovative strategies to keep engaging with them in both meaningful and relevant ways.
Moving on, she also went on to point out that over the past couple of years, the brand has also observed a boom in the consumers' appetite for engaging, immersive, and culturally relevant experiences which fall in line with EY's 2022 report that mentions- 31% of consumers prioritise 'Experience'.
Furthermore, in her interaction with BestMediaInfo.com, Uniyal not just seconded that people's aspirations and consumption behaviour in terms of liquor has significantly changed in the aftermath of the pandemic, but also elaborated that especially since the past two years, the drinking behaviour has altered significantly, giving an impetus to the at-home consumption trend.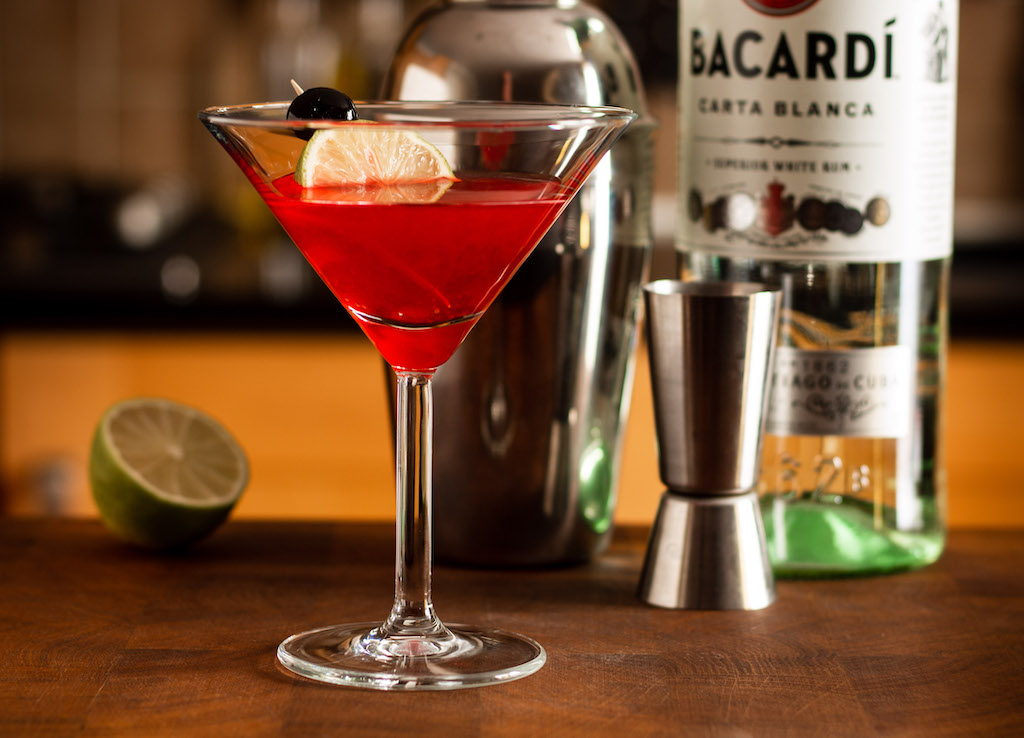 In her opinion, there is no doubt that the pandemic has acted as a catalyst for at-home consumption and 'cocktail-making' culture, because even though there were limited social gatherings and celebrations during the pandemic, the home consumption and celebratory home occasions grew to an extent that many of the home drinkers became bartenders for themselves, and their loved ones.
"Spirits and cocktails have always served to elevate moments of togetherness and to inspire social connections, therefore with the launch of Bacardi Mix'r, we aim to capture these everyday drinking occasions," she added.
As per Uniyal the other key trend which has been prevalent in the alco-bev segment of late is that of premiumisation because the modern day consumer's preference is inclined towards premium and super-premium alcohol, as their desire for better, more luxurious spirits continues to rise.
"Today, the consumer preference is inclined towards premium and super-premium alcohol, as their desire for better, more luxurious spirits continues to rise and we are constantly looking for ways to excite our new-age consumers through the diversity and quality of our premium portfolio," she said.
To support her viewpoint, Uniyal also shared statistical references like the Bacardi Global Brand Ambassador Survey 2021 which mentions that 50% of bartenders globally report that their customers are drinking more premium drinks; the Bacardi Consumer Survey 2021 which reveals that 50% of spirits drinkers in India plan to drink more premium cocktails this year; and the Bacardi Consumer Survey 2022 which mentions that nearly half of consumers in Mexico (46%), South Africa (46%), India (45%), and the U.S. (45%) say it's extremely important for them to drink cocktails that contain high-quality spirits and liquors, showcasing this shift in action.
Additionally, Uniyal also mentioned that as per the ninth edition of EY's Future Consumer Index for India, people's spend on experience has seen the biggest increase, doubling in priority since 2020 and said, "What makes this even more interesting is that experience was the smallest category at the beginning of the pandemic, and is now the biggest priority segment in the country. At the same time, with lockdown restrictions out of the way, there are now more opportunities to engage with consumers offline as well."
While commenting on Bacardi's marketing strategy for its Rum variants in India, Uniyal emphasised that the strategy for Bacardi is to keep a close tab on consumer sentiments to understand all their key touchpoints and innovate both products and experiences to engage them.
She further also explained that because consumers are now moving towards drinking less but better, Bacardi has also been bringing new and premium products to the market to expand its premium spirits range with the unveiling of Bacardi Anejo Cuatro, Bacardi Reserva Ocho (8 years old) and Bacardi Gran Reserva Diez (10 years old) as part of its premium rum range.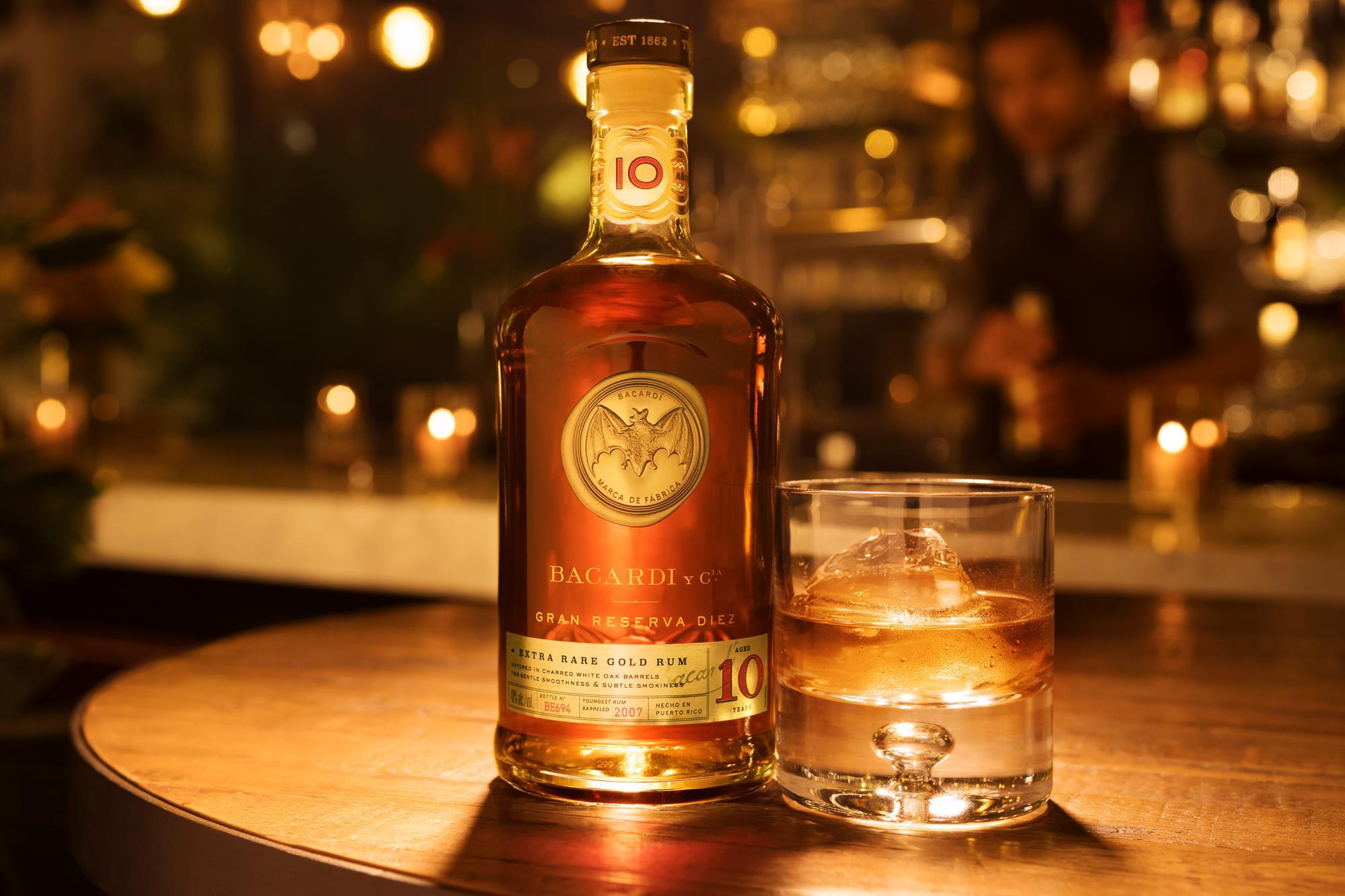 "The plan for the coming year is to continue understanding and mapping the interests of our consumers to uncover insights that would allow us to engage them through the diversity and quality of our products and experiences," she said.
Concludingly, Uniyal also mentioned that the recently concluded Bacardi Rum Room in Delhi was Bacardi's first micro-music experience, and the brand is now looking forward to bringing more micro-experiences to the Indian consumers in the coming years.