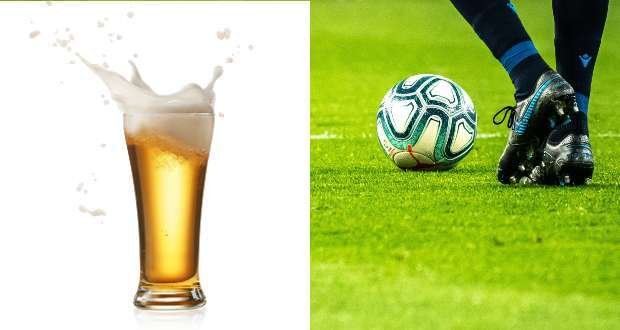 The upcoming World Cup is already highly anticipated by fans up and down the country, with 86% intending to watch at least some of the matches.
With the tournament set to take place throughout November and December due to it being hosted in Qatar, there's a huge opportunity for the off-trade to tap into this excitement and boost consumer spend, with 70% of consumers saying they are most likely to watch the majority of matches at home.
"This FIFA World Cup tournament is certainly set to be different from previous years with it being held in the winter months. This presents a unique sales opportunity for the off-trade as consumers look to transfer out-of-home occasions and elevate the at-home viewing experience," said Maria Neves, catman head, Budweiser Brewing Group UK&I.
"The success of the Lionesses this summer is only adding to the excitement and we're expecting the nation to get behind the men this winter. Stores need to start thinking about their World Cup displays and stocking up now to make the most of this opportunity."
Budweiser Brewing Group shared three top tips to help retailers drive sales this winter:
Stock up on beer
Consumption of beer rockets during TV sports compared to the average at-home occasion. The 2018 FIFA World Cup saw an 18% increase in shoppers in the beer category compared to the average for the year contributing to an additional 1.4m shoppers.
Looking ahead to this winter, 63% of shoppers plan on drinking beer when watching the games, more than wine and spirits combined (11%), according to recent research.
Make sure you've got the right formats 
Despite bottles and cans being evenly split in the total beer category, bottle serves over-index during football matches. Retailers should ensure they have a well-stock beer fridge containing bottle formats to capture spend throughout the tournament.
Additionally, large and mid-bottle packs tend to over-index during football tournaments.9 With the majority of drinking occasions taking place at home with friends and family, retailers should prioritise mid to large pack sizes to cater to consumer demand.
Drive sales with food and beer pairings 
Food and beer go hand-in-hand and football matches are no exception. 71% of off-trade alcohol purchases are made with food compared with 66% in February 2020. Significantly, mealtimes now account for 43% of all drinking occasions in the home.
Food is particularly important during football tournaments, driving 38m more occasions. During the 2018 World Cup burgers were the most popular food. Offering meal deals in-store, such as beer and burger bundles on matchdays or in-store promotions, is one easy way stores can encourage cross-spend.
As official sponsors of the England Men's Football Team and the FIFA World Cup, Budweiser will be launching limited-edition packs and an array of POS to help retailers entice sports fans and beer lovers alike.  
The above news was originally posted on www.talkingretail.com