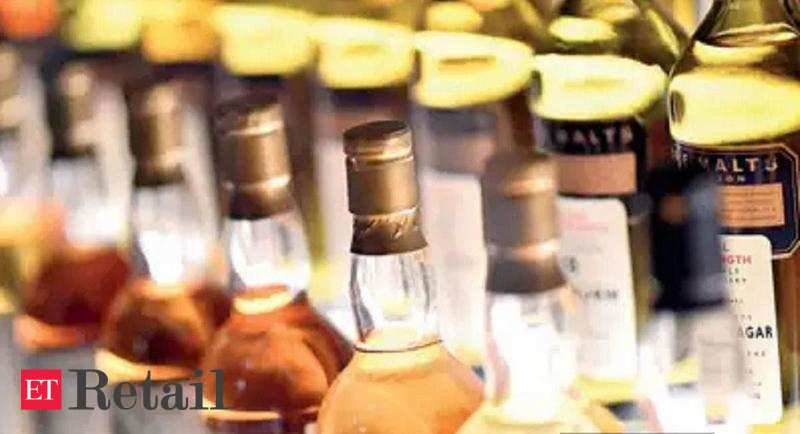 Kolkata: While bars and restaurants have been allowed to stay open throughout the night during Durga Puja, they will have to apply to the excise department for permission to serve liquor beyond 12. Several bars and restaurants have already sought the permission while many others are planning to do it on the eve of the Puja on Monday. With footfalls rising sharply across Kolkata's restaurants over the last fortnight, restaurant-owners believe they will get enough crowds to justify a late-closure for both their bars and restaurants.
A state government order on Saturday permitted bars and restaurants to enjoy relaxed timing from October 10 to 20. Majority of city bars have applied for an extension of timings. Some restaurants are planning to keep dining open till 3am during the four days of the festival.
President of Hotel and Restaurants Association of Eastern India (HRAEI) Sudesh Poddar pointed out that following the order, restaurants can serve food till 2am-3am but bars can serve liquor till 12, unless they have an excise permission. "Bars can get an extension of up to 2 hours by applying to the excise department and have to pay an extra fee," Poddar said.
Poddar said that it would help in the revival of the industry. Incidentally, HRAEI had earlier written to the state government, seeking relaxation following the September 30 order relaxing night curfew on Puja days.
The owner of Peter Cat and Mocambo, Nitin Kothari, said he has already applied for late closure for a week. "Our bars will remain open for one extra hour. This weekend was really good and following the order, I am sure the next seven days would be the best in Covid times," he added. T S Walia, the former national president of the Federation of Hotel & Restaurant Associations of India (FHRAI) and director of Wrong Place and Walson, feels this is the need of the hour. "We shall apply for extension at Wrong Place. The spirit is really high," he added.
Director of Aminia, Kabir Azhar, said that some of its outlets in Chinar Park, Hatibagan, Gariahat and Nager Bazaar will be open till 3pm during the festival. "We shall get a crowd till 3am and we shall keep some of our outlets open till late at night as we have been encouraged by the response from customers since Saturday night," he added. Debaditya Chadhury and Siladitya Choudhury, managing directors of Chowman, Oudh 1590 and Chapter 2, said, "For Chowman and Oudh 1590, we have curated a special menu for Puja.
At Chapter 2, the bar will remain open beyond midnight." Owner of Waldorf and Floriana, Charles Mantosh, has also applied for an extension of time for his bars. Pradeep Rozario, owner of KK's Fusion and Mio Amore is also planning special menus for next seven days.