18-NOV-2022
ALCOTECH EXPO 2022
For visitors, there are no additional charges other than to be a member of the Aabkari Times magazine. To subscribe, click here
Venue
Hotel The Regnant, Lucknow, India
Nirala Nagar, Aliganj Road, Lucknow 226002
How to reach
Lucknow is well connected with most of major cities of the country. Chaudhary Charan Singh (Amausi) Airport, Lucknow is connected with New Delhi, Mumbai, Kolkata, Bangalore, Hyderabad, Patna, Goa, Varanasi etc. by direct flights. Lucknow is also connected through direct international flights to some countries in Middle East, Thailand, Singapore etc. Other international travellers may get connecting flights from New Delhi/ Mumbai/Bangalore. A major railway junction, Lucknow is conveniently connected to many cities of India. Lucknow is also well connected by road network with all the major cities of the country.
Aabkari Times, the only Hindi magazine in the AlcoBev ecosystem is successfully completing its thirteen years in 2022 .
As a gesture of our sincere acknowledgement for industry's all out support in these years, our magazine is organizing a one-day event "Alco Tech Expo 2022" on 18 November 2022 at the Hotel Regnant, Lucknow, 10 AM till evening.
U.P. has over 80 operational distilleries manufacturing Indian made foreign liquor, country liquor and ethanol. couple of commercial breweries &  icrobreweries are also contributing in the demand of Indian alcobev industry. Recent amendments in the UP Vintner (manufacturing) policy have further provided a big opportunity and huge platform for the manufacturing of wines in UP under "ease of doing business" theme of UP government and Invest U.P.
Our prime objective behind organizing this expo is to provide a platform to the existing liquor manufacturing units to upgrade their facilities with the most modern technology and to invite new age entrepreneurs for understanding the immense alcobev manufacturing opportunities in UP. We can foresee that in next
two years' time Uttar Pradesh will become a huge manufacturing hub for alcoholic beverages with more than 100 distilleries plant.
Exhibitors from various categories e.g. heavy & light machinery for distillery, bottling plant, winery , brewery and microbrewery ,raw material, packing material and Instrumentation & control, information & technology, track & trace technology, logistics etc are participating in this expo. This expo will provide industry a single platform to showcase state of the art technology for the present and future manufacturing expertise in this sector.
The delegates will have an opportunity to meet and interact with Alcohol Allied Industry service providers
ranking from turnkey plant manufacturers to small and medium enterprises who would be displaying their latest products, processes and services.
This largest congregation of alcohol fraternity is likely to be attended by a large number of delegates representing different streams of alco industries.
This will be an excellent opportunity for the delegates to share new experiences, ideas
on changing consumer perspective, continued focus on diversi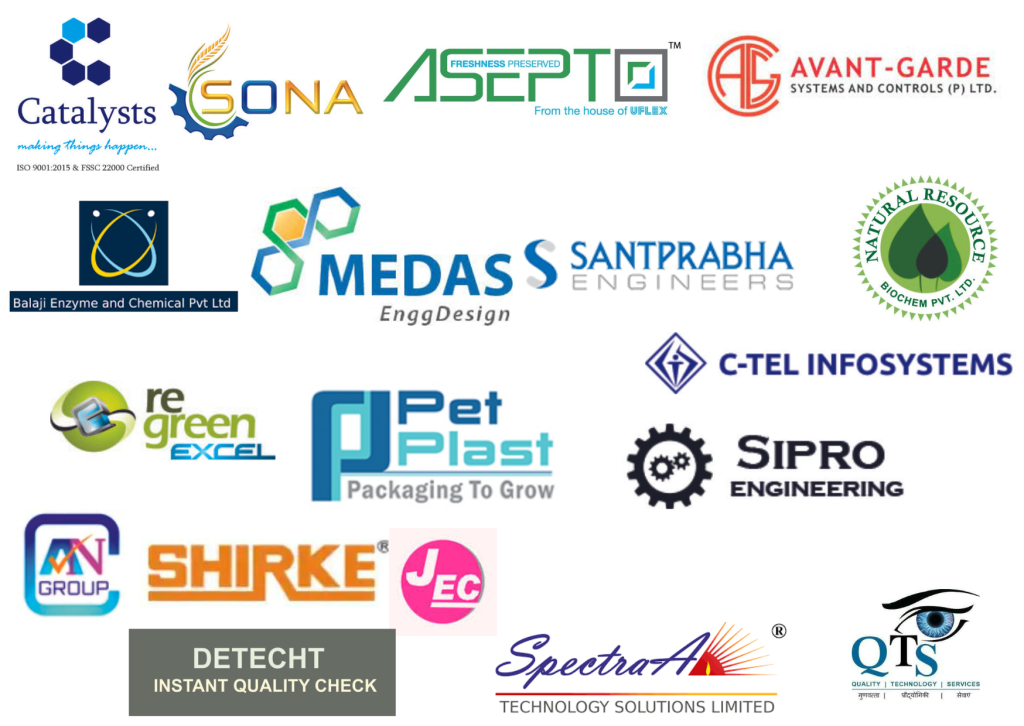 Welcome to Lucknow : The City of Nawabs
Lucknow is widely referred to as the "city of Nawabs." Lucknow has been located near the river Gomti banks since the Suryavanshi dynasty. The ancient era where the Nawabs ruled Lucknow gave this city the rich and polite culture and delightful cuisines for which it is popular in the present. Lucknow has not been affected by the massive modernization in the current world and has successfully maintained its elegance and ancient royalty/charm. It also blessed Lucknow with music, dance, literature, arts, and crafts that attract tourists to this place. Lucknow is famous for the beauty and elegance surrounding it. It includes mouth-watering cuisine, diverse culture, and so on, successfully allure the tourists. The cuisine of Lucknow is quite different from the rest of the cities. It is quite known for its Tunde Ke Kabab across the world. The people of Lucknow are widely recognized for their artistic and poetic skills. Lucknow is also a great shopping destination for several tourists. One of the best malls present in this city is the Hazratganj, which is famous for its chat and kulfi. It also offers a combination of old and latest architecture. It comprises great lamp posts; the construction is similar to the Victorian age, making it very appealing. Besides, Lucknow has an elegant and rare architecture design, which distinguishes it from the other cities. These architectures were created in the era of British and Mughals. The city's architecture has been maintained and managed over the years to offer the best shine and beauty even after years. It includes Rumi Darwaza, AsafiImambara, Bara Imambara, ChattarMazil, etc. are glorious and provide the city with a royal feeling.
Aabkari Times is a monthly news magazine on Excise and AlcoBev industry.
The event is taking place in U.P. as the state is eyeing a trillion economy state with lot of distilleries, breweries and other investments are taking place.
For any query, you may drop an email on alcotech22@aabkaritimes.com or call us on +91 73797 00003
One of a Kind Expo for AlcoBev industry
© 2022 All Rights Reserved.