Ask anyone for tips to spend an evening in Delhi and you'll undoubtedly be sent to one of the city's famed restaurants. But how about a cocktail bar?
Promotion
Promotion
This whisky loving city was never known for its bar culture, not until recently. A decade ago, "the concept of a cocktail was whisky with half soda and half water," said Rakshay Dhariwal of Delhi's upmarket bar, Pass Code Only (PCO).
Today, Delhi has morphed into the cocktail capital of the nation, with a slew of new-age bars offering world-class drinks ranging from classic-inspired riffs to technique-driven tipples that rival the ones we drink at home.
Cocktail culture is on the rise, and the world is taking note. Four of the city's bars are frequently listed on Asia's 50 Best Bars list, including PCO, Home, Hoots and Sidecar, with the last two claiming a bite of the World's 50 Best Bars in recent years.
Promotion
View this post on Instagram
The accolades took many by surprise but instilled a new confidence in the bar community. Minaskhi Singh of Sidecar found the industry has grown because of the awards. "You get a lot of attention… it's great for attracting new people. It's a whole lot of pressure too, but good pressure as well."
Priyanka Blah, founder and editor of Dram Attic and Academy Chair of 50 Best, attributed Delhi's burgeoning bar scene to high disposable incomes, buoyant tourism, and affordable commercial property rents compared to other Indian cities.
Both sides of the counter ‒ the cocktail lovers and bartenders ‒ drive innovation. The deep-pocketed and well-travelled cocktail-guzzling consumer is looking to replicate international bar experiences from Hong Kong, Singapore, and Europe in their neighbourhood. "They are interested in what goes into their drink, where it comes from and are happy to pay top dollar for something unique and exciting," said Priyanka.
"At the same time, Indian bartenders, bar managers and bar owners are also travelling," added Santanu Chanda of Home Bar. "There are a lot of (guest) shifts happening between Delhi, Hong Kong, Singapore, which encourage an exchange of culture, ideology and drink philosophy, which is helping Indian bars."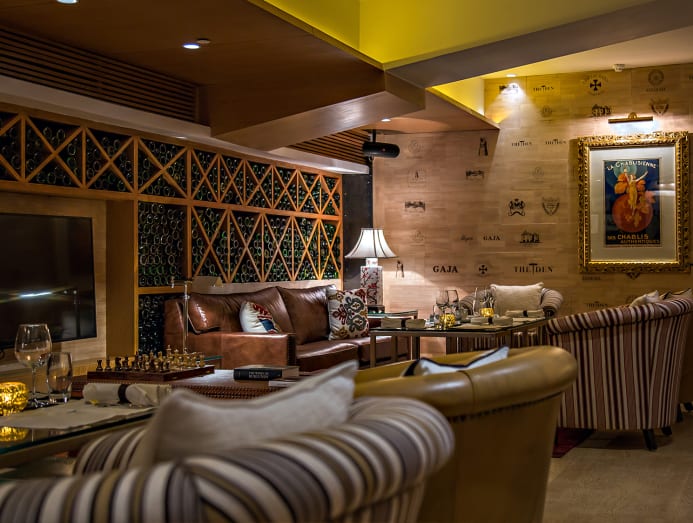 Santanu emphasised the tightly knit and supportive local bar community. "We work together. We celebrate together. And we give back to the community by inspiring the younger generation of bartenders."
Few women feature among the upcoming talent, given Delhi's cultural norms. Still, from the select few, there are superstars in the making like Apoorva Kohli, who recently beat 600 international candidates to win the World's 50 Best Blend Scholarship at the World's 50 Best Bars held in Singapore.
So, what can you expect in Delhi? Innovative and modern drinks programme with a generous shot of Indian hospitality. Technique sits front and centre of the new mixology talent who lean on India's rich indigenous flavours to flavour their drinks. Kashmiri saffron, fragrant jasmine, mosambi citrus, Annapurna leaves (pandan) and amla (local gooseberry) feature on the menus as part of the distillates, tinctures, and bitters.
Here are four bars where you can spend you evenings the next time you're in Delhi.
PASS CODE ONLY (PCO)
View this post on Instagram
India's first speakeasy bar, Pass Code Only, or PCO, hides behind a phone booth in the upmarket suburb of Vasant Vihar. Entry to this two-tiered bar is secured for those who dial in the passcode.
Inspired by the cocktail culture of New York, the Dhariwal siblings, Rakshay and Radhika, launched the 80-seater bar in 2012. The ambience dialled into autumn warm tones, American classic overstuffed sofas, soft lights, and a vintage library punctuated by regular jazz music nights. The drinks focused on prohibition and pre-prohibition cocktails. "Our first cocktail menu served classics the way they were meant to be served," said Rakshay. Almost immediately, the Whisky, Sour and Old Fashioned found a loyal clientele in Delhi's elite.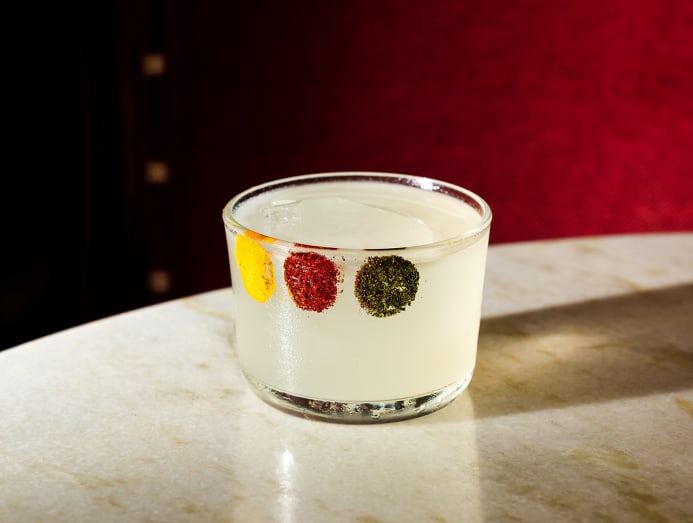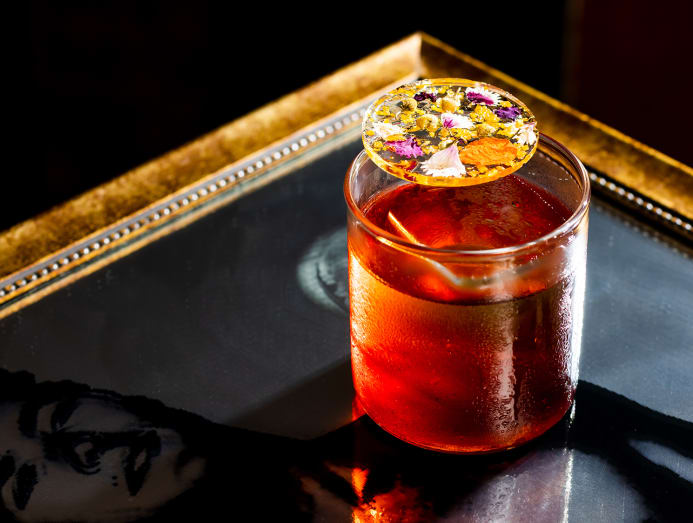 The latest menu offers 11 cocktails commemorating 11 years of business and brings back modern, gussied-up versions of yesteryear's bestsellers. The Boulevardier, a cross between Negroni and Old-fashioned, uses popcorn Bourbon stirred with Campari and sweet vermouth. The crowd favourite, Bees Knees, is refreshed with redistilled vodka with shiso leaf and garnished with zero-waste grapefruit bitters.
Most of the winning formula remains. The service team hasn't changed, nor has the phone booth, jazz beats and the weekly passwords (ask for it when you make a reservation)
PCO, D-4, D, Block A, Block Market, Vasant Vihar, New Delhi, 110057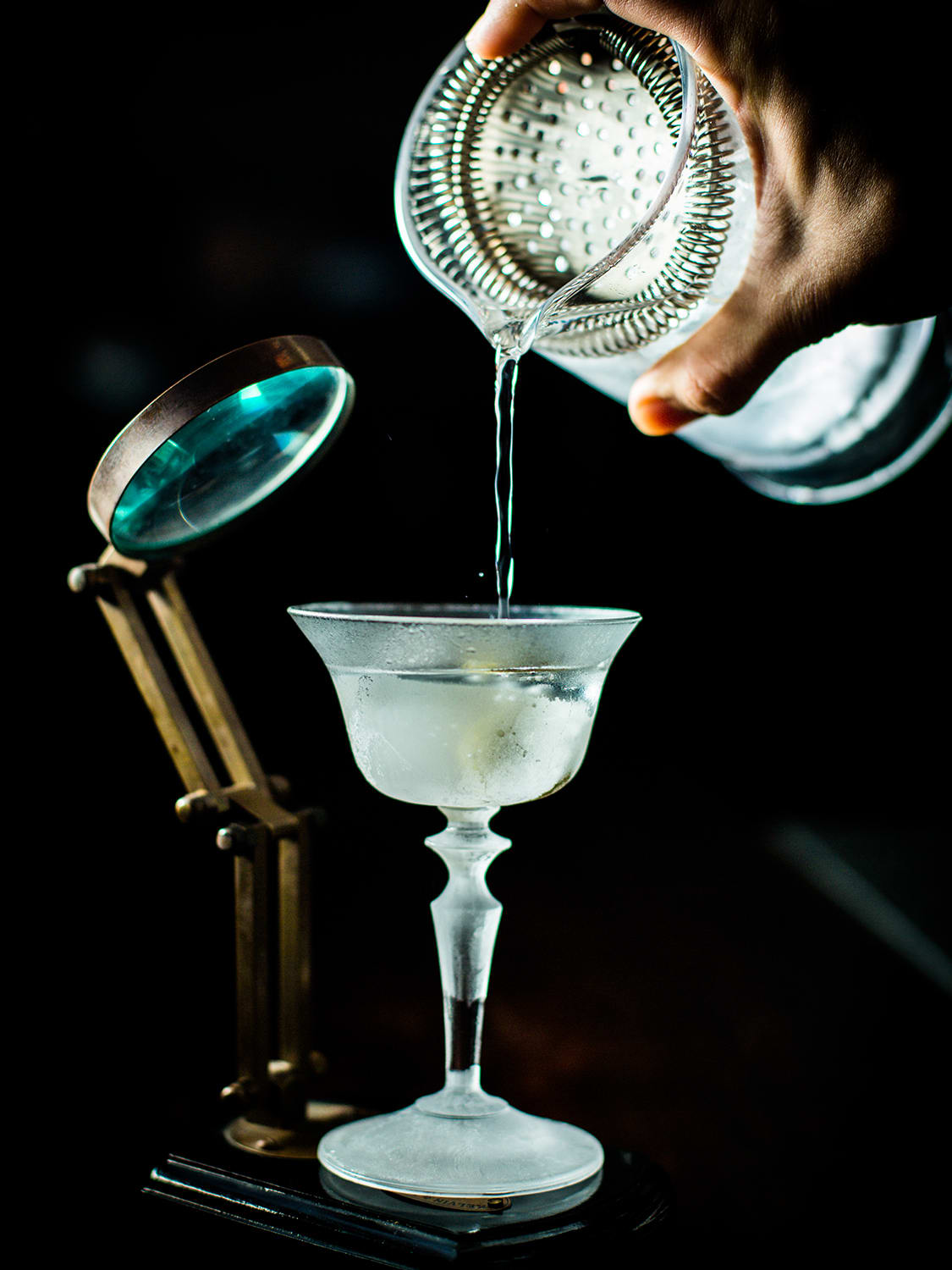 Hoots, true to its name, is the quiet achiever among the lot and offers a complete change of pace from the boisterous city.  Located in Basant Lok market, Delhi (known to locals like me as Priya complex) the speakeasy bar is quiet, intimate, and broody, with mocha leather furnishing and deep dark brown accents. The name refers to the hoot of an owl and presents three renditions of classic cocktails ‒ the classic of course, a modern take and a progressive version.
View this post on Instagram
The menu is unencumbered by food except olives and a cheese platter and excels in its razor-sharp focus on forgotten classics. Most are batch made to save time and are named by numbers. I opted for No.5, an understated and precise take on a gimlet with gin with citrus-piney notes of palo santo cordial.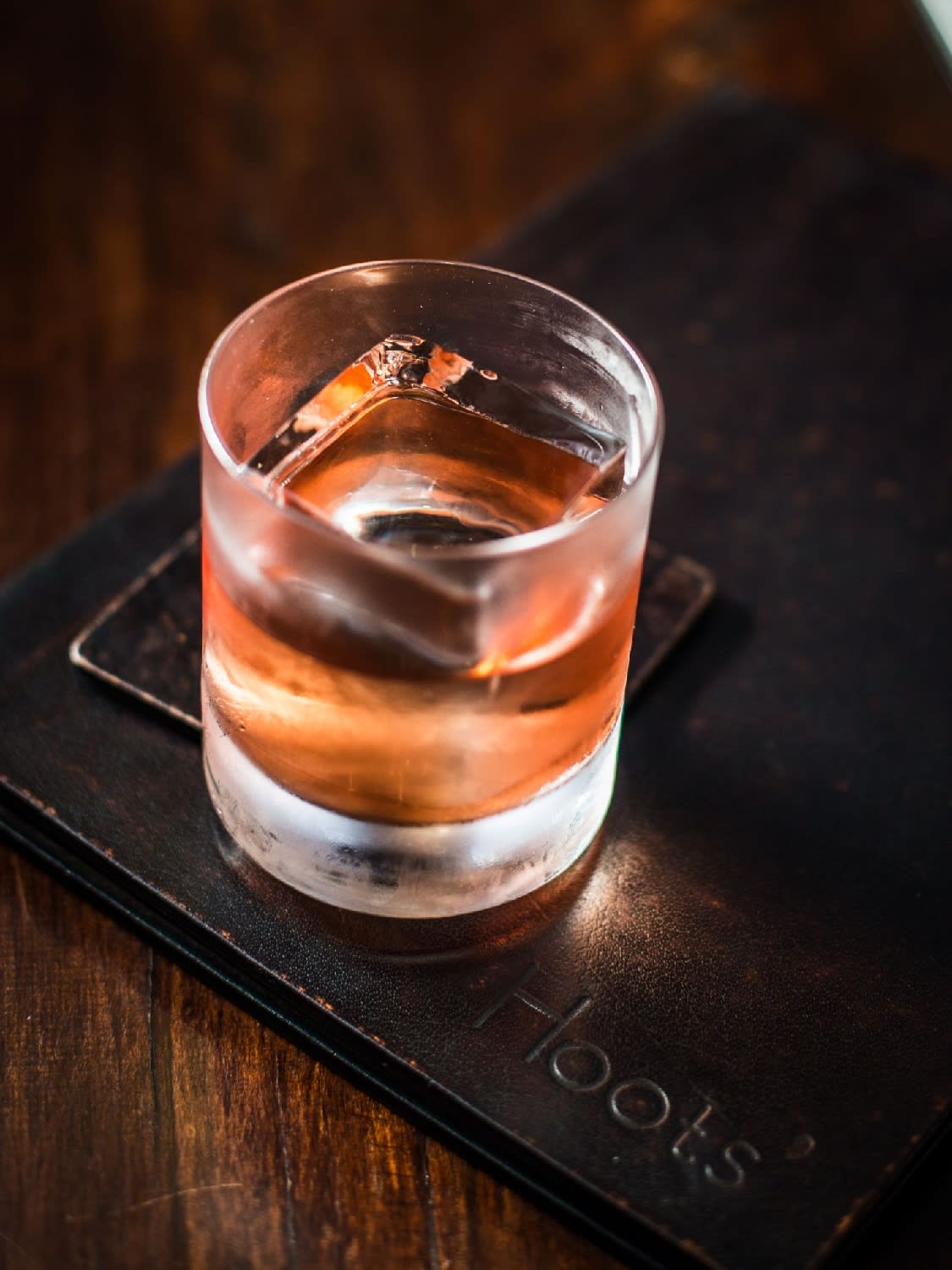 Alternatively, choose Albert's Old Fashioned with scotch whisky washed with miso butter. "It's definitely a favourite with our regulars," said head bartender, Ani Sharma.
Hoots, 18-A, 1st floor, Market, Basant Lok, Vasant Vihar, Delhi, 110057
The expansive Home offers multiple seating zones, including our favourite, the rooftop terrace covered in lush foliage, Mediterranean tiles, and soft furnishings where Santanu sat across me and explained how the mixology team take inspiration from their travels and recreates memorable flavours in their drinks.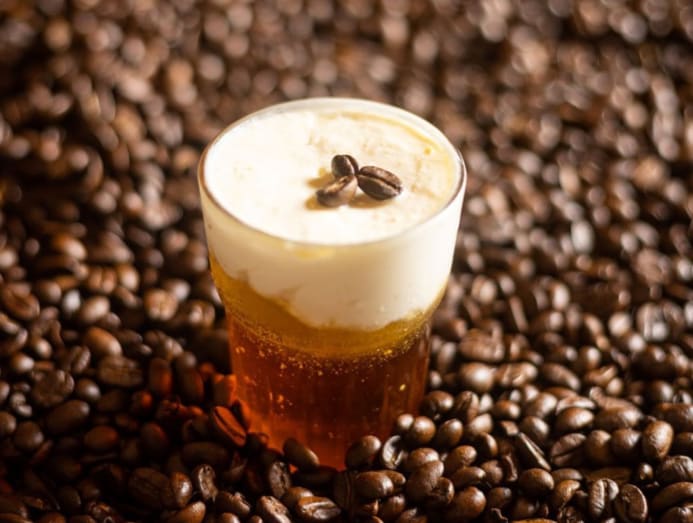 Sometimes, inspiration strikes from within, as is the case for my order: The clarified drink called 16th Century – a reinvention of Indian ice cream, kulfi. Ingredients like hung curd are an uncanny addition and deliver a luscious mouthfeel, whereas lavender and saffron evoke the flavours of kulfi in this tangy gin-based tipple."Some cocktails are perennials and are listed even when the menu is discontinued, like Oromo. People come back for it, so we keep it," shared Santanu. Oromo, a crowd favourite, blends Bourbon, goat's cheese, cold brew coffee and Home's signature bitters.
The drinks are presented with minimal garnish following a zero-waste policy but that's where the minimalism ends. The multi-level bar offers an entire smorgasbord of Indian and Japanese dishes with a revolving roster of entertainment gigs to keep clients coming back for more.
Home, 3rd Floor, Ambience Mall, Vasant Kunj, New Delhi, Delhi, 110070
SIDECAR
Sidecar pays homage to India, as Nutmeg and Clove do to Singapore. Launched in 2018 by bar veterans Yangdup Lama and Minakshi Singh, this neighbourhood bar has featured consistently on Asia and the World's 50 Best Bars list since 2020.
Spread over two floors, the first is an all-day coffee house with an in-house bookshop. On the second, the bar takes over. This boisterous energy draws you in. The space is designed for engagements, conversations and has enough room for the occasional live band, guest bar shift and spirit launch.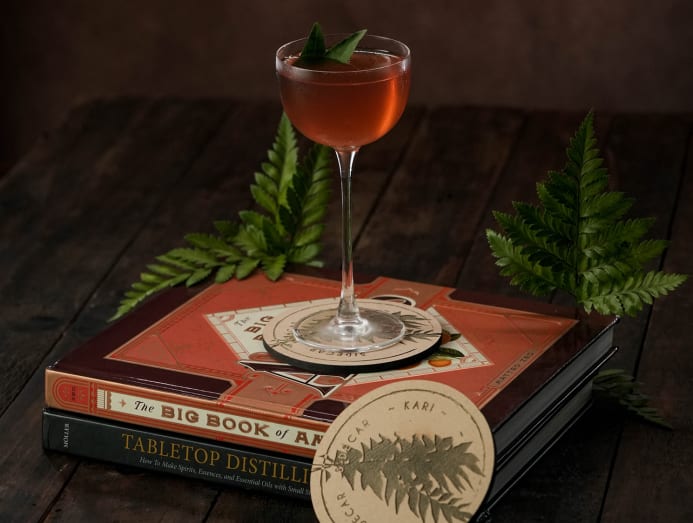 Sidecar champions sustainability and no-waste philosophies taking inspiration from Delhi and India for locally sourced produce. "We try to use seasonal and local ingredients and offer only steel straws for all our drinks while also reusing all bottles for in-house purees and tinctures our team makes, "said Minakshi. More importantly, the menu gratifies the sober-curious with half a dozen low and no-alcohol drinks.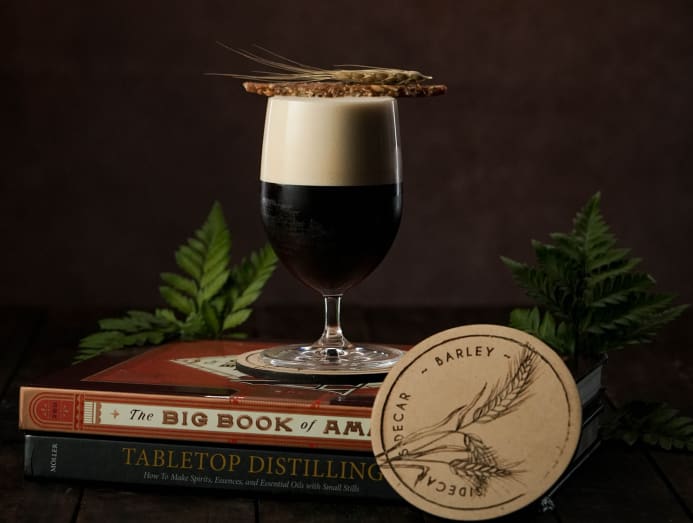 "The new menu is about collective nostalgia," continued Minakshi as she handed me the menu at Sidecar's guest shift in Raffles, Singapore. It highlights indigenous hero ingredients, like coriander, beetroots, sustainably grown cacao from Mysore, and rare finds such as Himalayan mugwort, known locally as titepati.
Our favourite drink, Kari, is a blend of curry leaf gin, jaggery reduction and kokum water (also known as wild mangosteen). Another is Titepati, a riff on a negroni, with Bacardi reserve, Darjeeling titepati (Himalayan mugwort) infused vermouth and Campari.
Sidecar, GK 2 Main Rd, Block M, Greater Kailash II, Greater Kailash, Delhi 110048