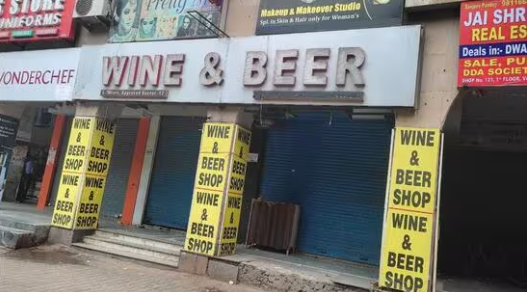 New Delhi, Nov 17 (IANS): Delhi Excise Commissioner has issued an order declaring Sunday (November 19) as a 'Dry Day' in the capital city, in light of the upcoming Chhath Puja celebration.
"In pursuance of the provisions of Rule 52 of Delhi Excise Rules, 2010, it is hereby ordered that November 19 shall be observed as "Dry Day" in the National Capital Territory of Delhi by all L-1, L1F, L-2, L-3, L-4, L-5, L-6, L-6FG, L-6FE, L-8, L-9, L-10, L-11, L-14, L-18, L-23, L-23F, L-25, L-26, L-31, L-32, L-33, L-34 and L-35 licensees of the Excise department and opium vends located in Delhi," the order read.
"The licensees shall not be entitled to any compensation on account of any changes effected in the above list," the order further stated.
"All the licensees shall exhibit this order at some conspicuous place of their licensed premises," it said.
"The business premises of a licensee shall be kept closed on dry day," it added.