The global alcoholic beverages market size was valued at USD 1,624 billion in 2021, according to a report by market research firm Allied Market Research. The market is projected to touch USD 2036.6 billion by 2031, growing at a CAGR of 2.2 per cent from 2022 to 2031.
The growth isn't just driven by European or American markets but also markets in Asia. A 1 November 2023 report by Business Standard says that the International Spirits & Wines Association of India (ISWAI) predicts that the Indian alcoholic beverage industry could reach a market size of USD 64 billion in the next five years.
Two of the main factors behind the steady growth in the alcoholic beverage industry, despite hiccups such as the Russia-Ukraine war and the lingering effects of the pandemic, are growth in the global population of young adults and the subsequent rise in demand for alcoholic beverages.
Several major conglomerates produce and distribute a wide range of alcoholic beverages, including beer, wine, spirits and cider. Most of the biggest ones are in Europe, but some, such as Asahi and Kirin, are Japanese.
Revenue and more about the largest liquor companies in the world
Anheuser-Busch InBev SA/NV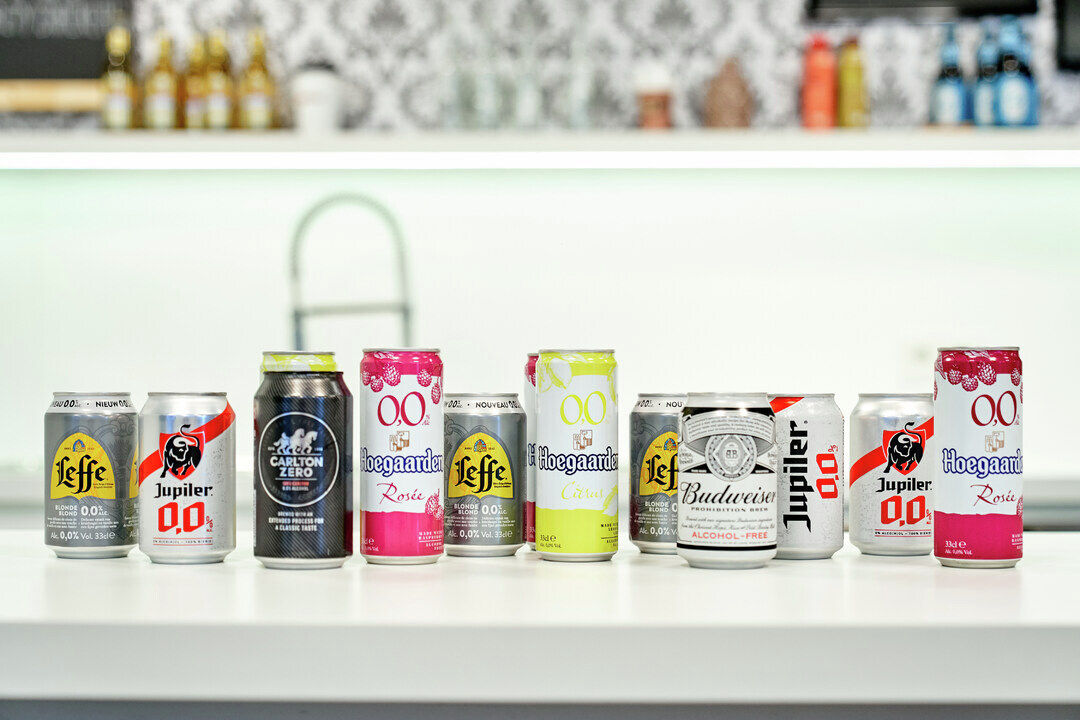 Revenue: USD 57.7 billion
Headquartered in Leuven, Belgium, Anheuser-Busch InBev SA/NV (AB InBev) is the largest of all alcohol companies in the world. With a portfolio of over 500 beers in more than 100 countries, its revenue is almost equal to the combined revenues of the following four companies on this list.
Its 2022 year-end revenue, an 11.2 per cent organic growth, came on the back of sales of 595,133 thousand hectolitres (1 hectolitre [hl] = 100 litres) in the volume of its products.
Some of its most famous brands are Budweiser, Stella Artois, Beck's, Corona and Brahma. AB InBev produces local brands, such as Harbin, Skol and Quilmes in select regions as well. It also produces and sells soft drinks, such as Pepsi-Cola, Gatorade and Lipton Ice Tea in Brazil.
Diageo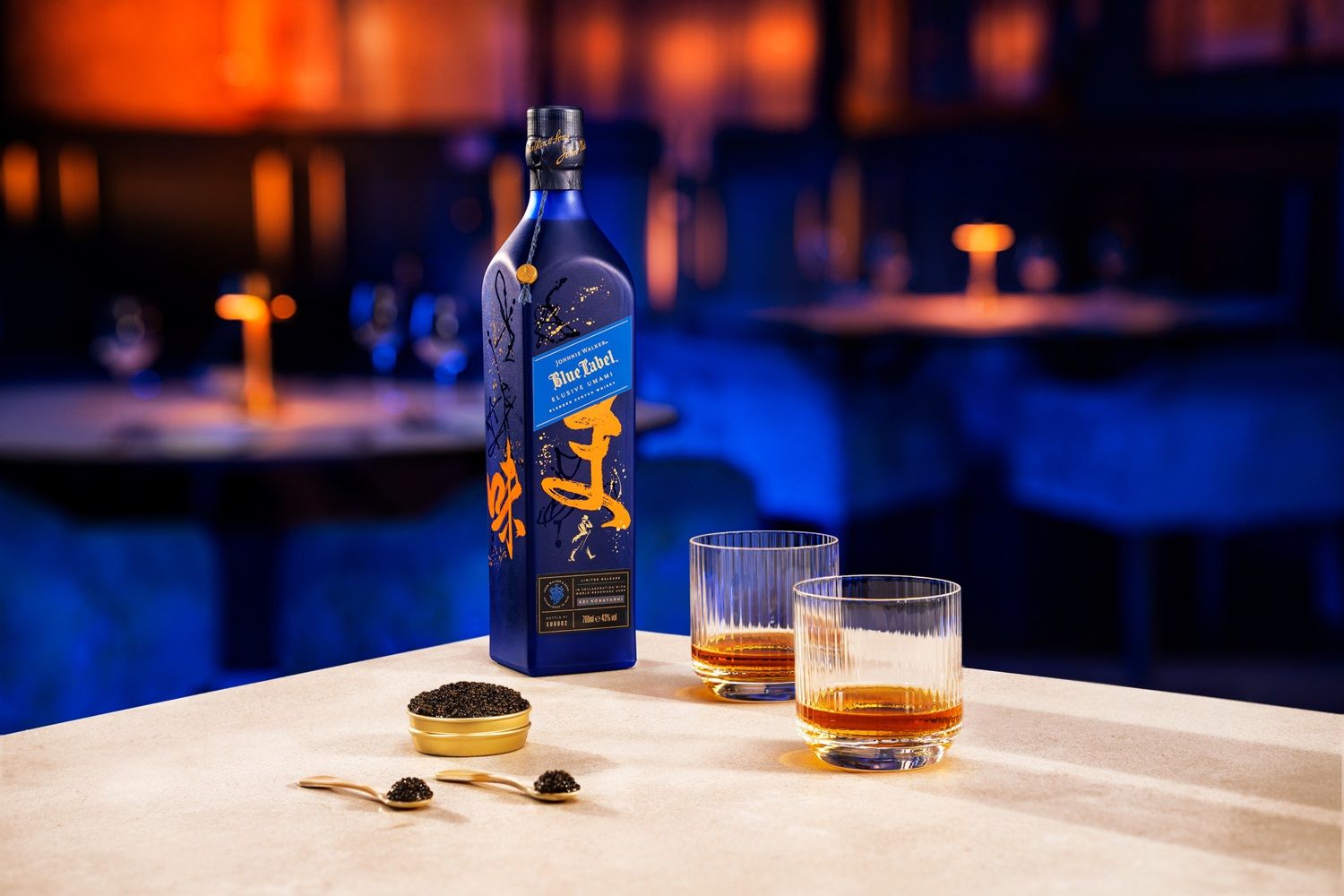 Sales: USD 18.11 billion
Diageo has created over 200 brands across more than 180 countries. With 132 production sites, its distilleries produce 40 per cent of all Scotch whisky in the world. Among them are eight world-famous Scotch whisky brands, including Johnnie Walker, J&B and Grand Old Parr.
Its beer brands include the world-famous Guinness, while other famous spirit brands under Diageo are Smirnoff, Baileys, Captain Morgan, Tanqueray, Don Julio and Crown Royal.
Some of its brands are renowned as best-selling in their types. For instance, while Johnnie Walker is the world's best-selling Scotch whisky brand, Tanqueray is the world's best-known gin.
Asahi Group Holdings Ltd.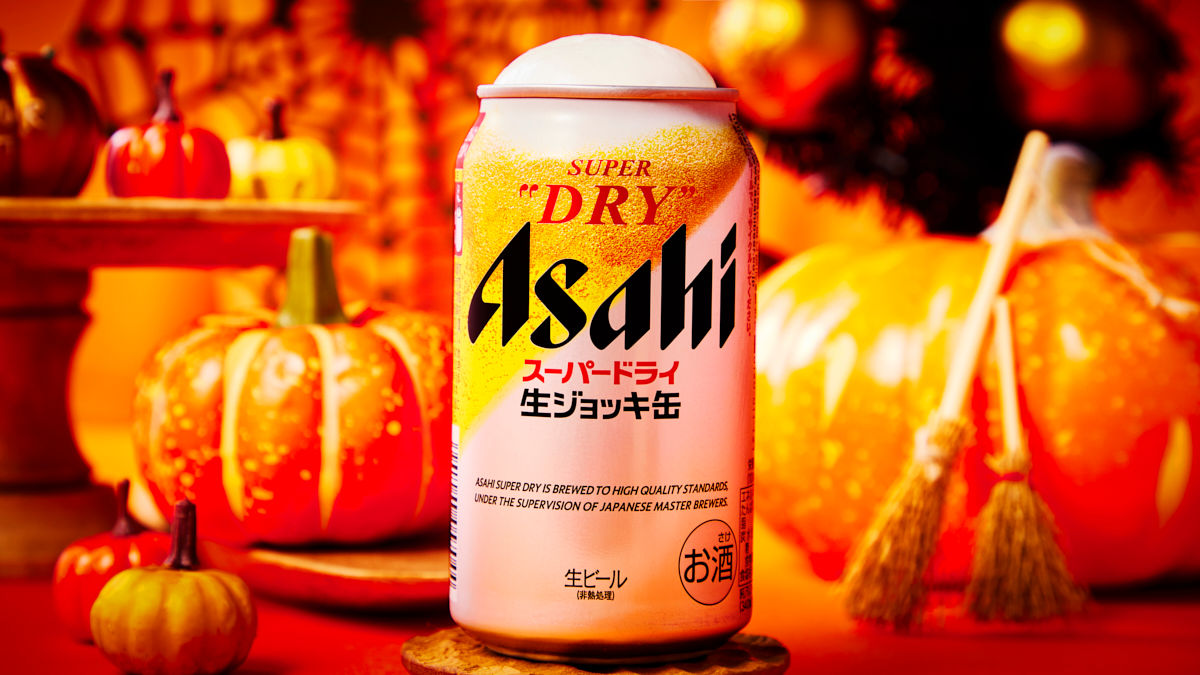 Revenue: USD 16.6 billion
Asahi is Japan's largest beer producer by both volume and revenue. Founded in 1889, it has its headquarters in Tokyo and production bases in more than 60 countries.
The company's business portfolio includes alcoholic beverages, soft drinks, food and other businesses. The largest of these is the alcoholic beverages business. In all, the company provides over 100 million hl of both alcoholic and non-alcoholic beverages to consumers worldwide.
Its five main global liquor brands include Asahi Super Dry, Peroni Nastro Azzuro, Pilsner Urquell, Grolsch and Kozel. Nikka Whisky is also one of the most prominent of its other alcoholic brands. All of its top brands witnessed a rise in sales year on year in the financial year 2022 period.
Asahi's "other" businesses include logistics, packaging and real estate.
Kirin Holdings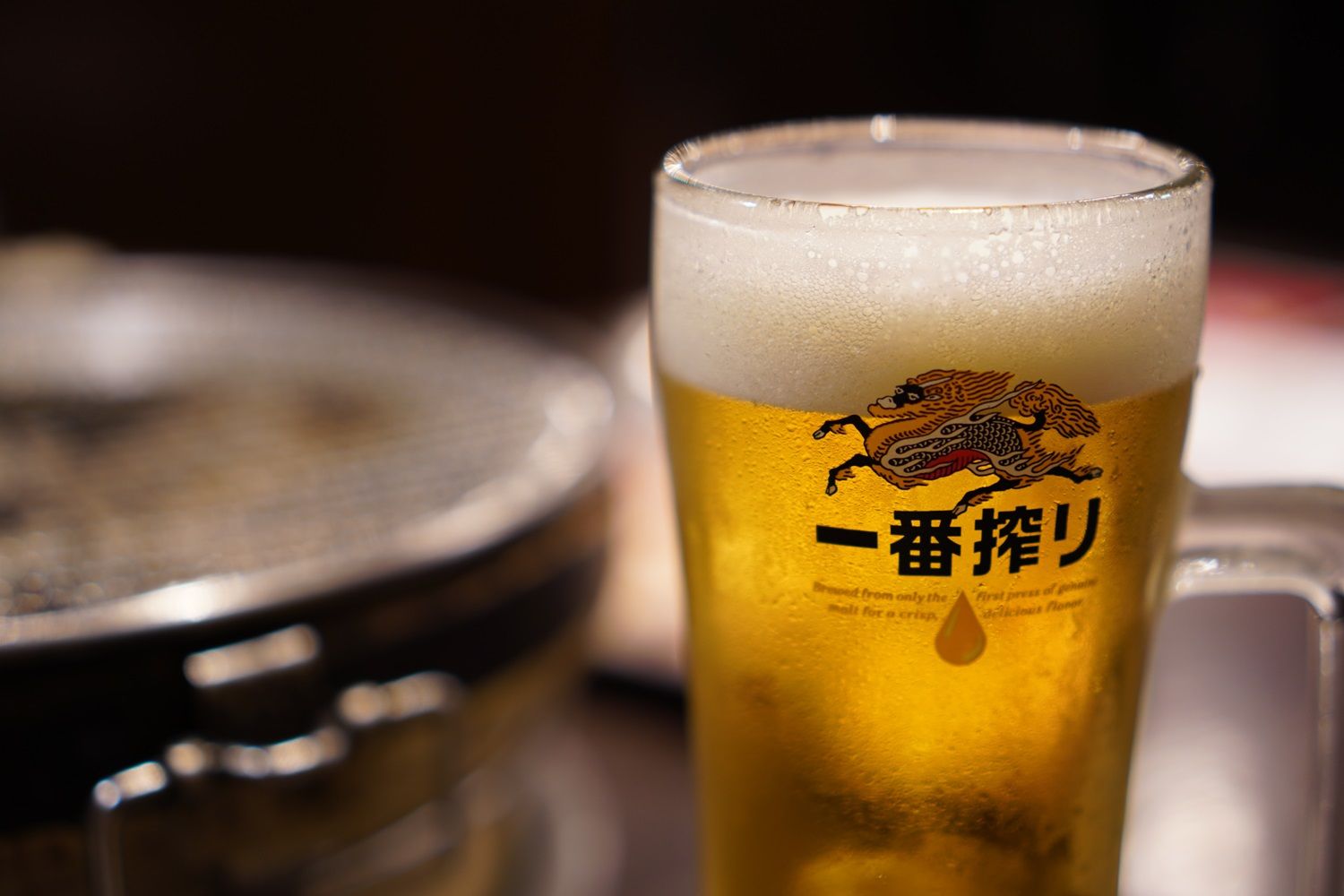 Revenue: USD 13.1 billion
Kirin Holdings is one of the largest alcohol companies in the world. It has an interesting history, which dates back to 1885 with the founding of the Japan Brewery Company with the support of William Henry Talbot and Edgar Abbott. Talbot was the owner of Japan Gazette and Abbott was a securities and gold bullion broker. They helped create the brewery with other foreign residents in Japan. Scottish merchant Thomas Blake Glover served as an executive in the Japan Brewery Company.
The company launched a German-style lager beer under the brand name Kirin Beer in 1888. It became a hit and, eventually, the company was named Kirin Brewery in 1907, with the takeover of the business of Japan Brewery Company.
Kirin's portfolio today includes a wide range of beverages, including beer, whiskies, vodkas and shochu, Japanese wines, soft drinks and teas. Its most famous brands include Kirin Ichiban, Honkirin, Château Mercian and Four Roses.
Outside of its core business, it has a presence in healthcare and pharmaceuticals, the latter of which has also become a core business over the years.
The company has a sizable presence in Asia and Oceania, from where it earns much of its revenue. Its alcohol business, grouped under the head Japan Beer and Spirits in its yearly accounts, made up 36.3 per cent of its total revenue in the Financial Year 2022.
Pernod Ricard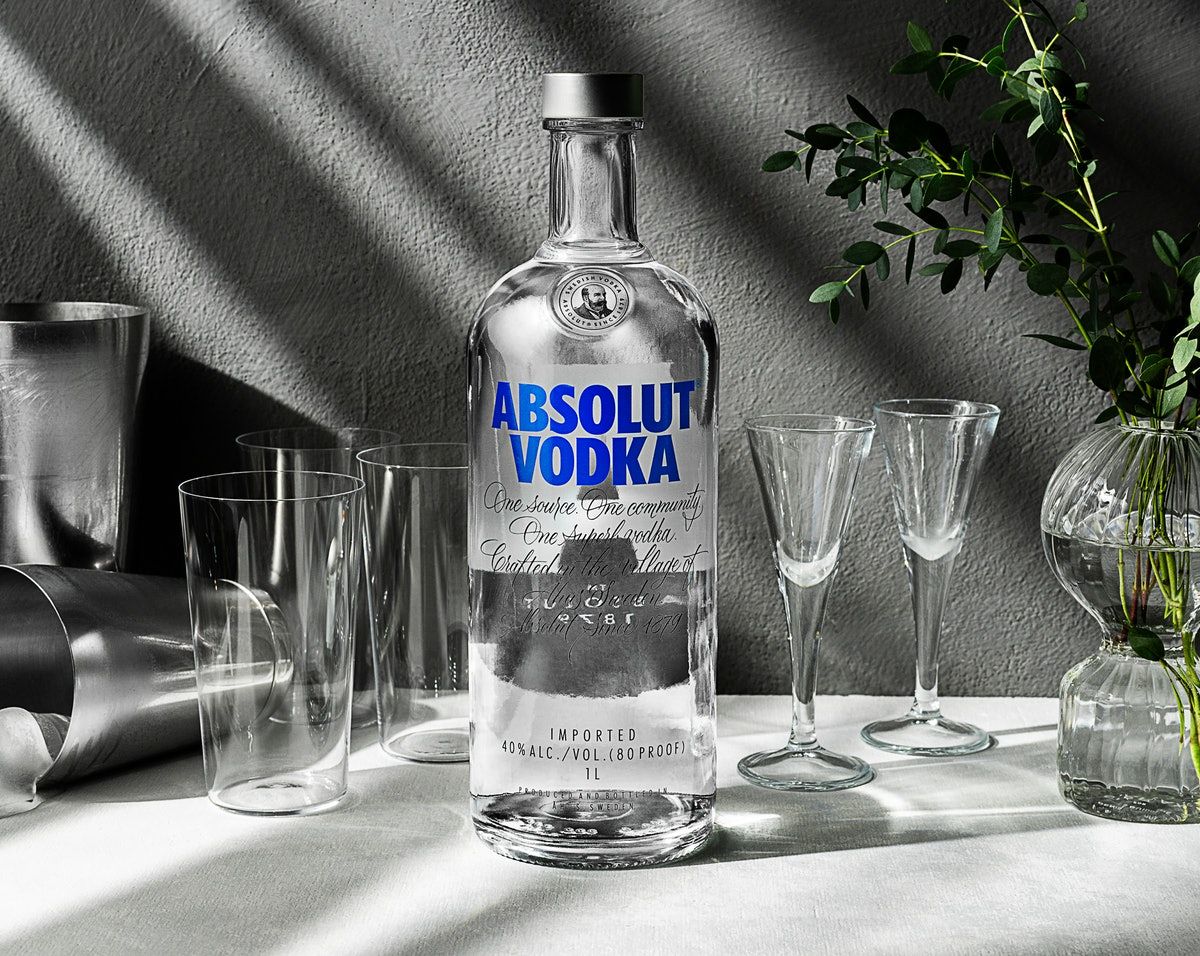 Net sales: USD 11.33 billion
The French multinational wine and spirits company is headquartered in Paris. Its name comes from the merger of French anise-based spirits companies Pernod and Ricard in 1975.
As of October 2023, the company produces 240 brands and claims the top spot in the premium spirits category.
Among the most famous brands under it are Perrier-Jouët, Absolut Vodka, Chivas, The Glenlivet, Jacob's Creek, Campo Viejo and Stoneleigh.
Molson Coors Beverage Company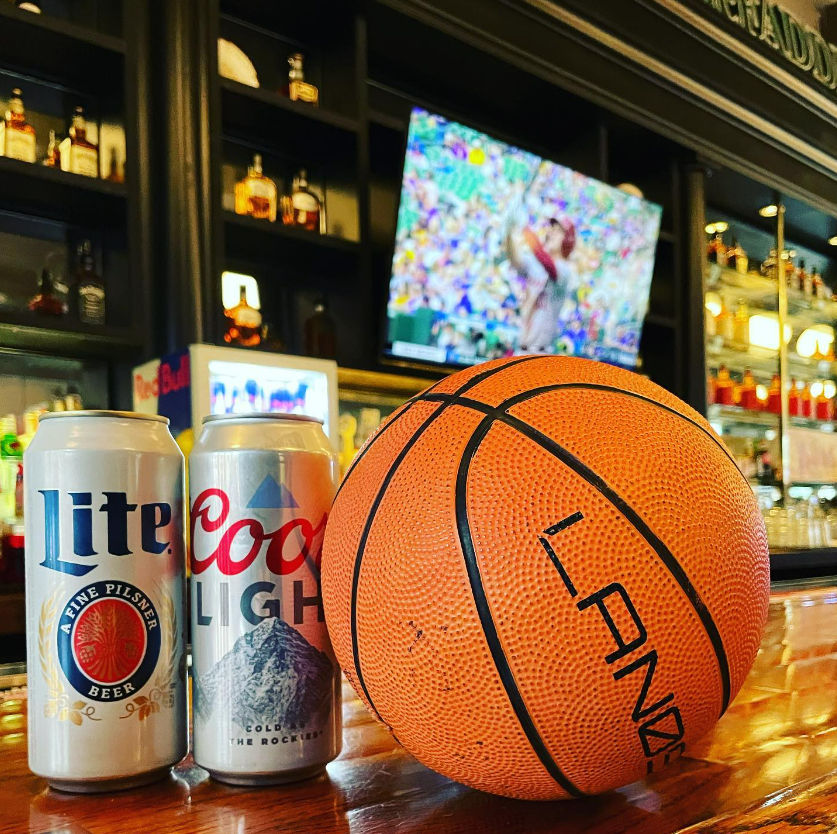 Net sales: USD 10.7 billion
With a valuation of USD 11.3 billion, Molson Coors Beverage Company is one of the only two alcohol producers listed among the Fortune 500 companies of 2023.
Located in Chicago, Illinois, the Canadian-American multinational drink and brewing company was formed in 2005 with the merger of Molson of Canada and Coors of the United States.
The company has under it over 60 beer brands. These include Aguila, Bavaria, Black Ice, Coors, Miller, Molson Canadian, Carling and Staropramen. It also produces a variety of other beverages, including energy drinks, ready-to-drink coffee and sparkling water.
In a statement, the company said that its net sales "increased 4.1 per cent reported and 7.0 per cent in constant currency, primarily due to positive net pricing and favourable sales mix, partially offset by lower financial volumes."
The company added that two of its brands, Coors Light and Miller Lite, posted their strongest combined full-year dollar share performance in a decade in the US.
Carlsberg Group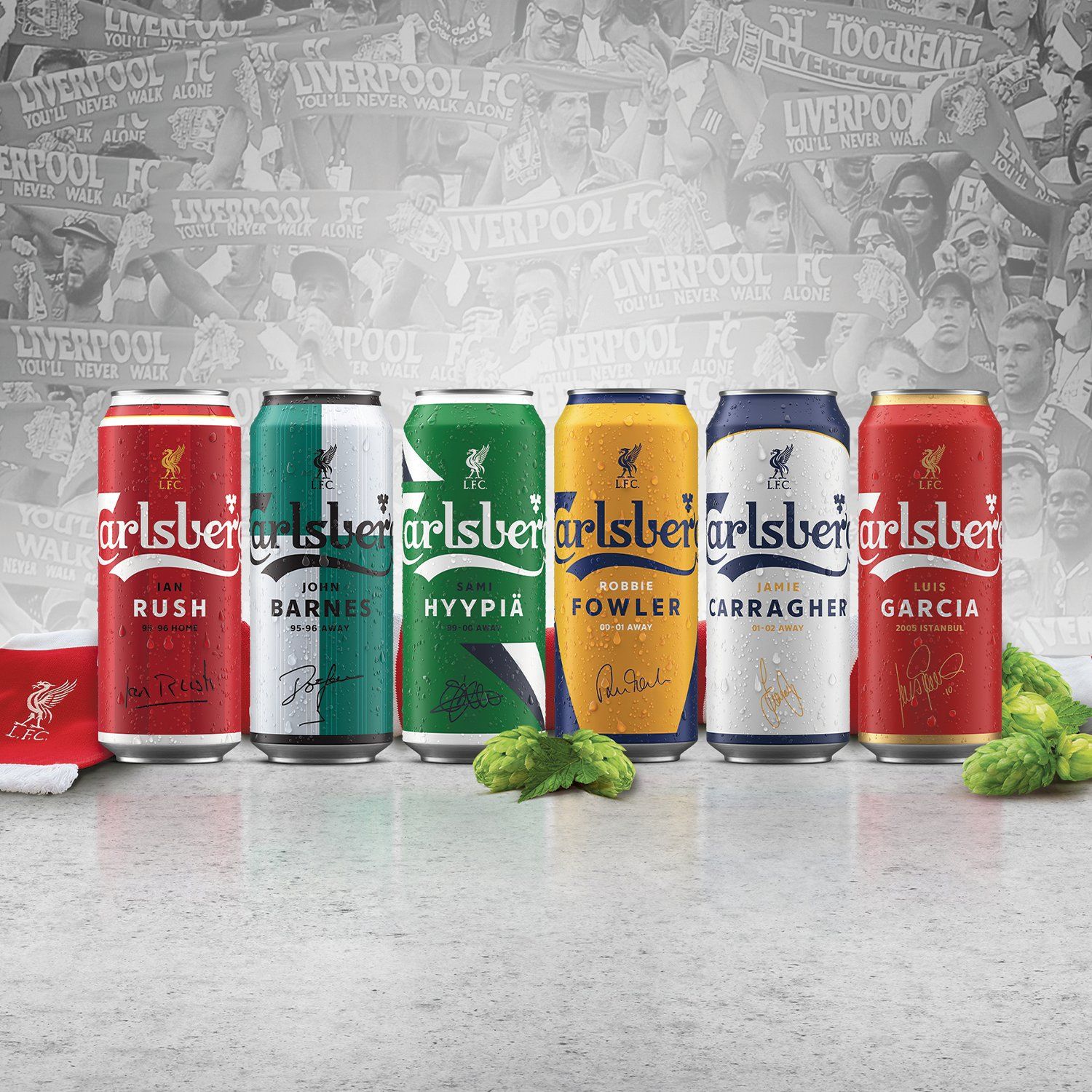 Revenue: USD 10 billion
Carlsberg takes great pride in calling itself "probably the best beer in the world." Not an exaggeration, especially for those who know its 175-year history or, "probably," are fans of the inimitable Danish acting titan Mads Mikkelsen who serves as its brand ambassador.
The Danish company is one of the world's largest beer producers, with around 700 brands, including the world-famous flagship label Carlsberg alongside Tuborg, Aldaris, Gorkha, Kronenbourg, Holsten, Grimbergen and Okocim, among others.
The group posted a 15.6 per cent organic growth in revenue in 2022 over the previous year and a 12.2 per cent organic growth in profit in the same period. The beer production in 2022 was 102.4 hl. The beer production volume marked a rise from 98.8 hl produced in 2021 but was still significantly lower than the three years preceding the last. The volume of production of other beverages in 2022 was 23 hl.
Promotion
Constellation Brands, Inc.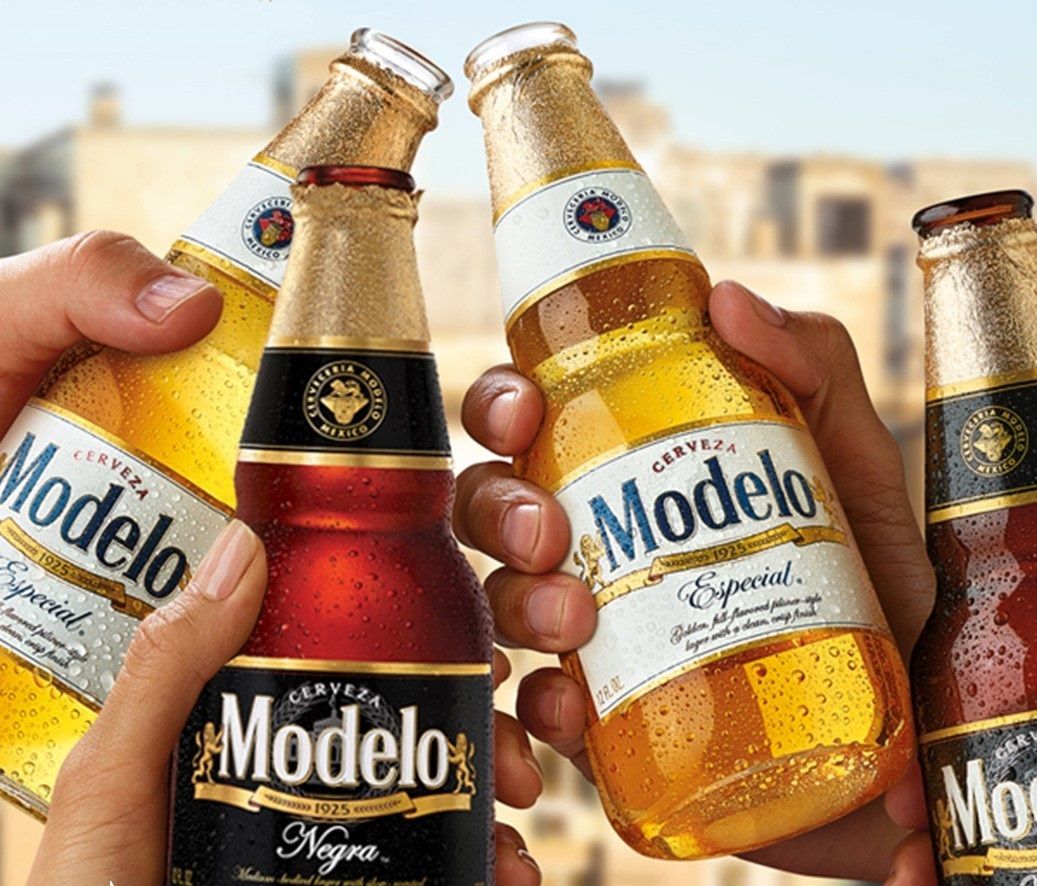 Sales: USD 9.5 billion
Constellation Brands, Inc., which has its headquarters in Victor, New York, is counted among the Fortune 500 companies of 2023 and is the second alcohol producer with such a distinction after Molson Coors Beverage Company.
It is a world-renowned producer and marketer of beer, wine and spirits. Its operations are mainly in the US, but it has a presence in New Zealand, Switzerland, Italy and Mexico.
The company's portfolio includes some of the most iconic and popular brands in the world, such as Modelo, Corona, Ruffino, Schrader, SIMI, Casa Noble Tequila, Mi Campo and SVEDKA Vodka. Its beer business alone made around USD 7.4 billion of its total net sales for the year ended February 2023.
LVMH Moët Hennessy Louis Vuitton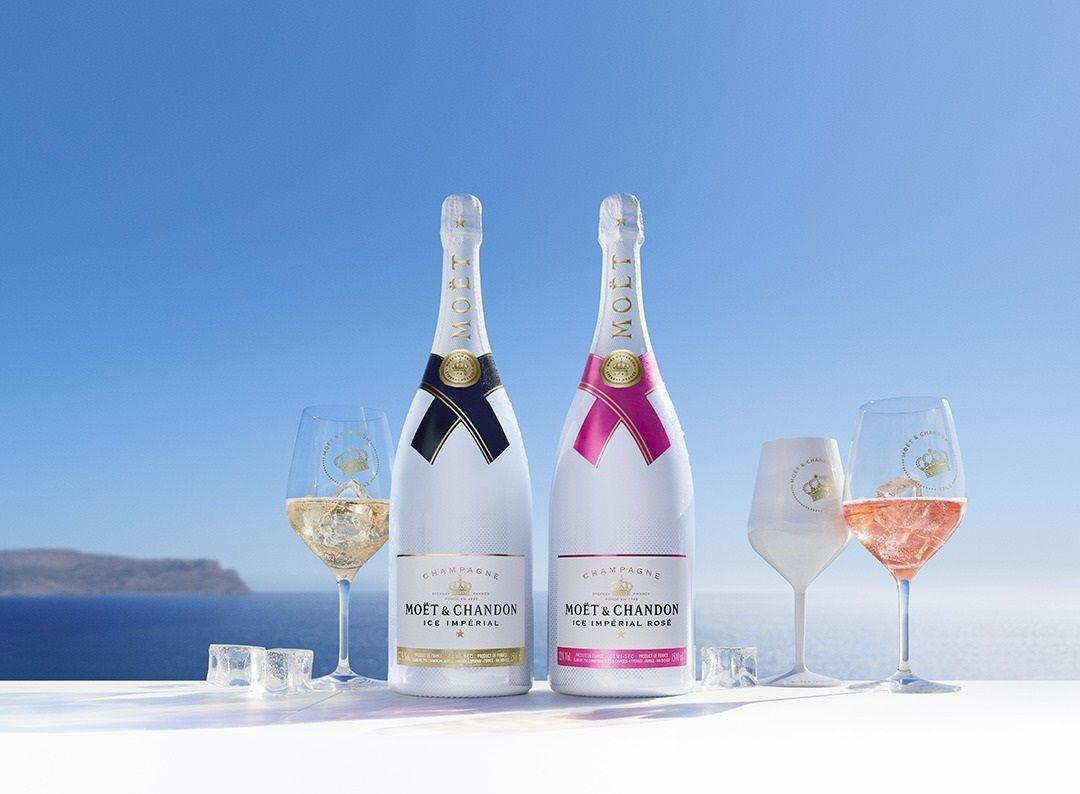 Revenue: USD 7.5 billion
French multinational LVMH Moët Hennessy Louis Vuitton is the world's biggest luxury goods group. Its name is usually associated with fashion, but it is also one of the largest alcohol companies in the world.
While its fashion and leather business made up for around half of its USD 83.4 billion revenue in the year ending 2022, its wine and spirits business witnessed the third-highest reported growth of 19 per cent among all the group's multiple businesses with a total revenue of around USD 7.5 billion.
The group earned USD 2.27 billion in profit from its wine and spirits business, which was the fourth-highest among all of its businesses.
"Champagne volumes were up 6 per cent, driven by sustained demand leading to growing pressure on supplies. Momentum was particularly strong in Europe, Japan and in emerging markets, particularly in 'high energy' channels and gastronomy," LVMH noted in a statement.
The wine and spirits business of the group has 25 houses producing some of the world's most famous alcoholic beverages, including Moët & Chandon, Krug, Veuve Clicquot, Hennessy and Château d'Yquem. Some of its vineyards, such as Domaine des Lambrays and Dom Pérignon, are several centuries old.
Suntory Holdings Limited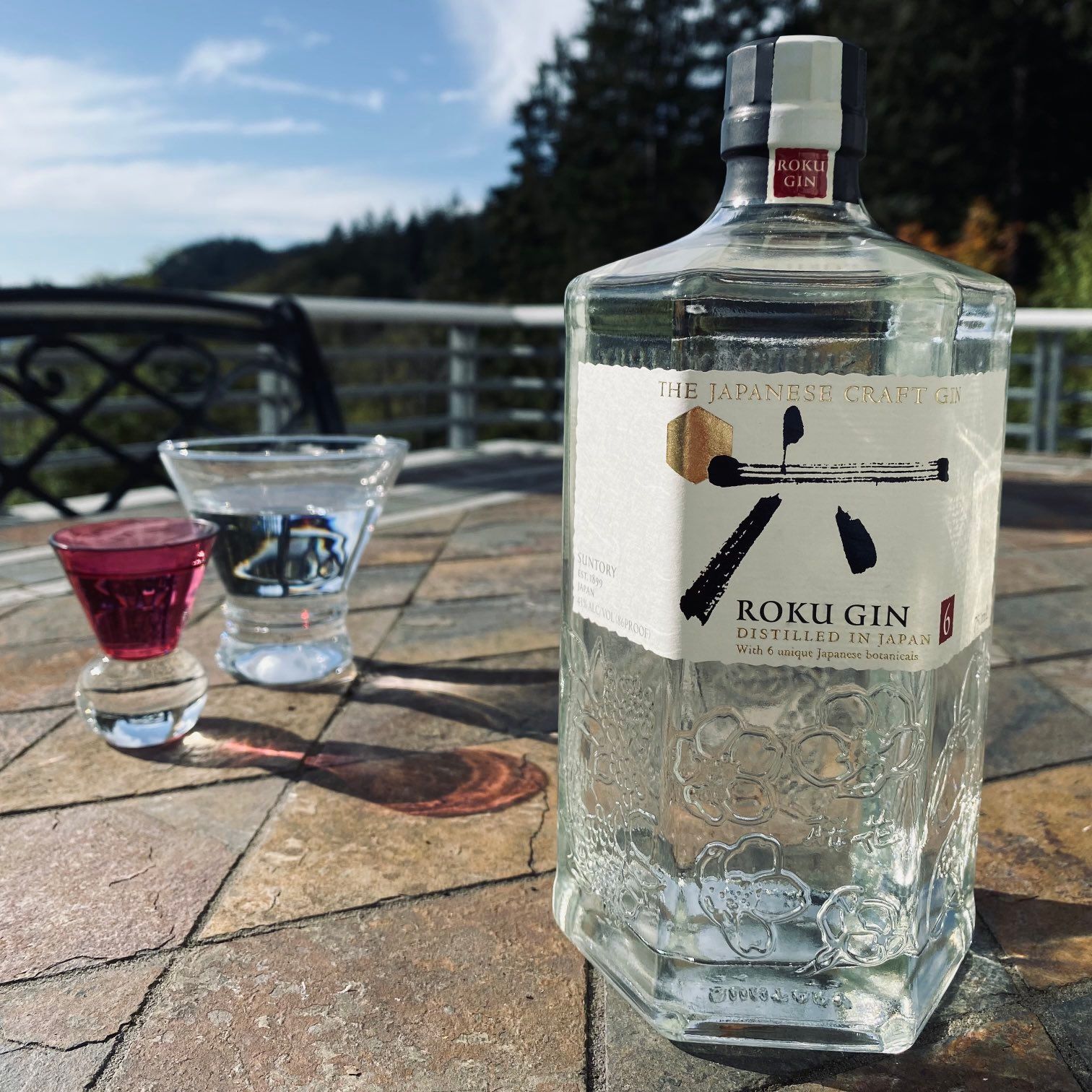 Revenue: USD 5.2 billion
Suntory Holdings Limited is Japan's largest beverage maker, producing beer, spirits, wine, soft drinks and tea.
The company was founded as Torii Shoten in 1899 by Shinjiro Torii to manufacture wine that suited the Japanese palette. Over the next few decades, the company changed its name a few times — first to Kotobukiya Limited and then to Suntory Limited.
The company has its headquarters in Osaka. It gained a major foothold in the US when it acquired the 18th-century American alcohol maker Beam Inc. in 2014 for USD 16 billion to form Beam Suntory. It has operations in over 85 countries, which brings in 55 per cent of its revenues.
Its alcoholic products include Japanese whisky brands Hakushu, Hibiki, Kakubin and Yamazaki, as well as several other spirit brands such as Jim Beam, Maker's Mark, Canadian Club, Laphroaig, Glenfiddich, Akadama, Hornitos, Pinnacle, Haku and Roku.
Suntory is also a major supporter of the arts and culture. The company owns the Suntory Museum of Art in Tokyo, which houses a collection of Japanese and Western art and sponsors arts and cultural events, such as the Suntory Music Award and the Suntory Prize for Social Sciences and Humanities.
The company's annual report reveals that it earned another USD 8.3 billion from its non-alcoholic beverages and foods segment.
(All sales/revenue information is as per year-end financial statements of respective companies.)
(Hero image: Paras Kapoor/@kapoorparas28/Unsplash; Featured image: Diageo News/@Diageo_News/Twitter)
Frequently Asked Questions (FAQs)
– Which is the largest liquor company in the world?
The largest liquor company in the world is Belgian multinational Anheuser-Busch InBev SA/NV.
– Who are the five biggest international liquor distributors?
The five biggest international liquor distributors include Anheuser-Busch InBev, Asahi Group Holdings Ltd., Kirin Holdings, Pernod Ricard and Molson Coors Beverage Company.
– Which alcohol company is the richest?
The richest alcohol company in the world is Anheuser-Busch InBev.