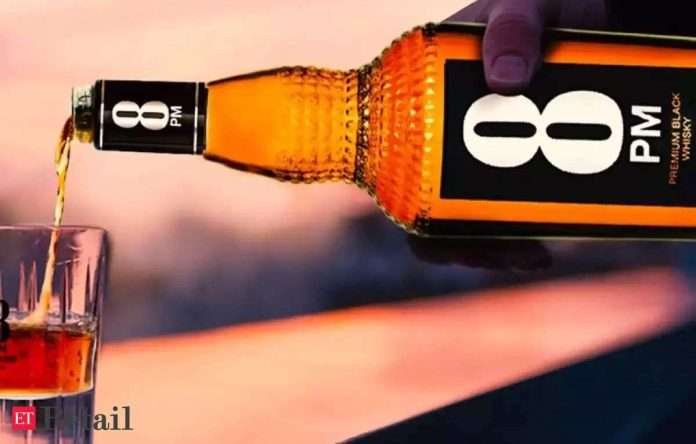 Indian liquor maker Radico Khaitan (RADC.NS) reported a 19.4% rise in second-quarter profit on Monday, driven by strong demand for its premium brands.
Consolidated net profit rose to 618.7 million rupees ($7.4 million) in the three months to Sept. 30, from 518.2 million rupees a year ago.
Since last year, the company has increasingly focused on expanding its premium segment, called 'Prestige and Above', catering to a consumer group largely unaffected by inflationary pressures.
Sales in the premium segment, which includes Magic Moments vodka and Jaisalmer gin, rose nearly 22% to 2.8 million cases in the July to September period. The segment comprises nearly 41% of total sales and over half of the total revenue.
Its low-priced segment sales, however, fell 16.5% to 3.2 million cases.
Revenue rose 23.1% to 37.15 billion rupees for the quarter.
"We expect demand momentum to improve with the upcoming festive season," Chairman and Managing Director Dr. Lalit Khaitan said in a statement.
Meanwhile, prices of Extra Neutral Alcohol, a key liquor-making ingredient, have risen due to high grain prices while other input costs, such as for glass, paper, and packaging, have fallen, analysts said.
This led to the company's raw material costs spiking 15.4%, resulting in total expenses increasing 23% to 36.32 billion rupees.
Radico Khaitan is the first among major listed Indian liquor companies to report its results. Rivals United Spirits (UNSP.NS) and United Breweries (UBBW.NS) will report their results later this week.