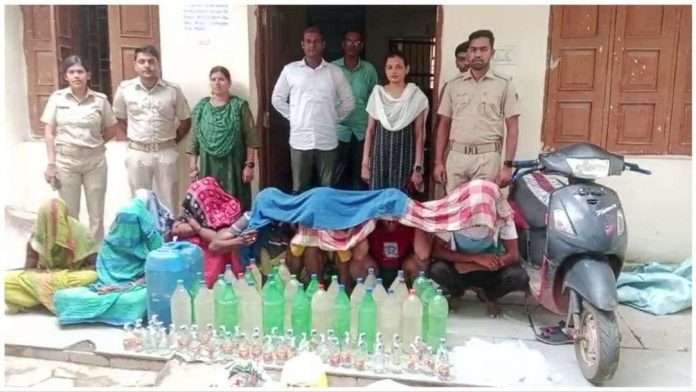 The Odisha Excise Department has seized 238 liters of country-made liquor and arrested eight persons involved in making this liquor in separate raids conducted in various locations of Bhubaneswar on Friday.
According to the information, the smuggling of illegal country-made liquor was active in Bharatpur, Kharabela Nagar, and near Capital Thana. Based on a reliable tip-off, the Excise dept conducted raids on the locations and seized the illegal liquors. Besides, eight people were arrested in this connection.
A further probe is on into the matter to find the involvement of others, informed an Excise official who was involved in the raid.