The state government has initiated early stage discussions on an excise reform to tap into the true potential of three sought-after license that are traded in crores, leaving the exchequer pale due to leaks in the form of bribery.
According to sources in the finance department, discussions have been held on how the government can earn as revenue the "total value" of CL-2 (retail), CL-7 (hotel) and CL-9 (bar & restaurants) license when they are up for transfers.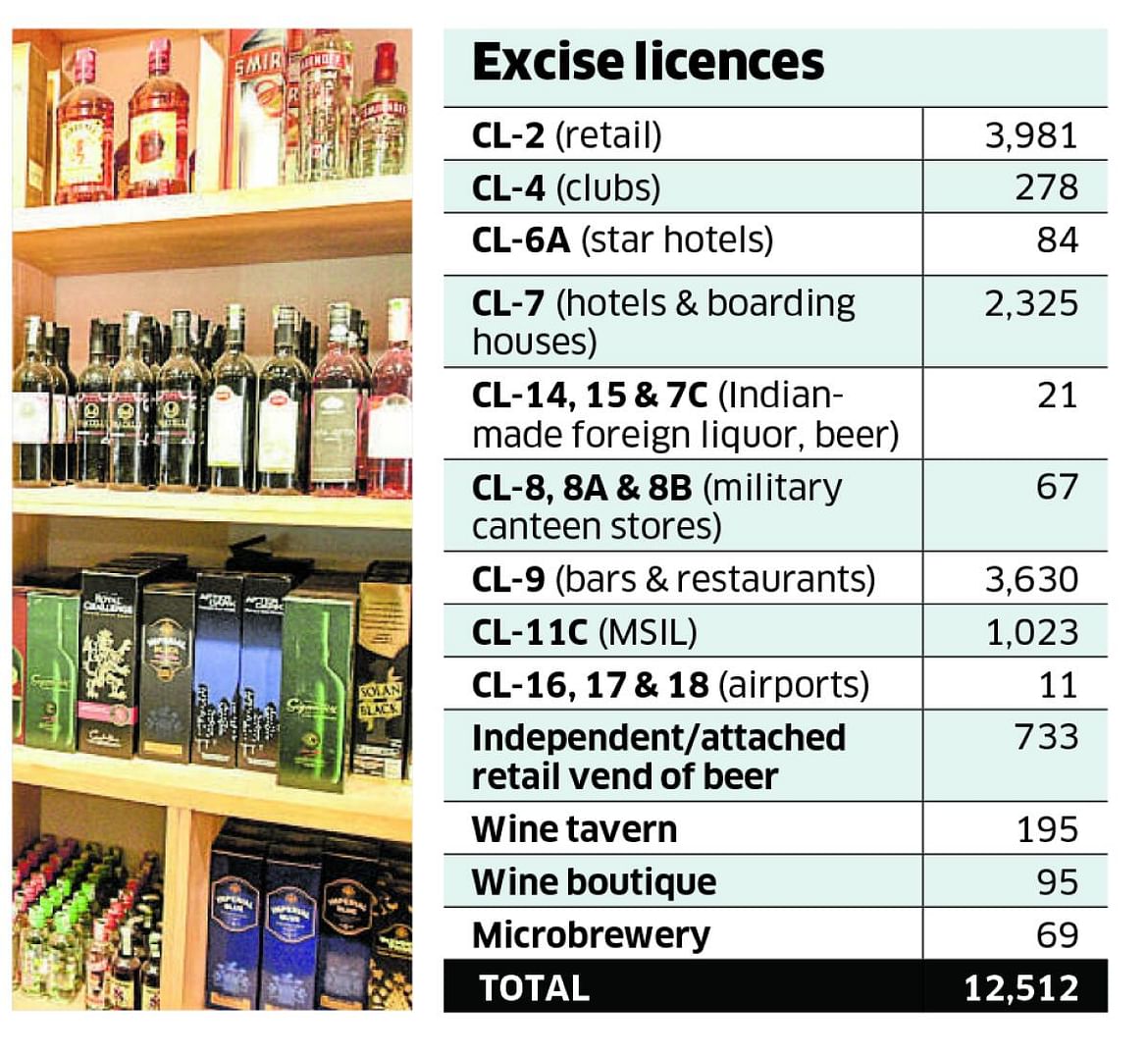 Karnataka has not issued new CL-2 and CL-9 license since 1992, making them a prized possession. The existing license are renewed every year.
Hundreds of these license get transferred from one holder to another at huge prices every year. This includes a premium the license holder charges from the prospective buyer, bribes to excise officers and the regular license fees — all exceeding Rs 1 crore as the "total value" of each license .
The annual fees for a CL-2 license ranges from Rs 4 lakh to 6 lakh depending on the location. Similarly, CL-7 costs between Rs 4 lakh and Rs 8.5 lakh and CL-9 Rs 4 lakh to Rs 7.5 lakh.
"A person holding a license in a prime locality will charge a premium of Rs 50 lakh to a crore for transfer,'' a senior finance department official told DH. ''Then, excise officials seek Rs 50 lakh as bribe. Then, there is a license fee. The government can encash
the total value of each license , but all we get is just the fees,'' he added.
Taxing the revenue potential currently getting pilfered can be a real money-spinner for the government. This fiscal alone, the government hopes to earn Rs 36,000 crore in excise revenue. Another reform being discussed is to introduce some sort of zoning system to determine the license.
Speaking to DH, Suresh said the freeze on new CL-2 and CL-9 licenses has led to huge corruption.
Promotion
"Say, you want to open a bar. But the government won't give you a new license. You can rent a license by paying a monthly rent of an average Rs 3 lakh. There are people who run 10-15 businesses with just one license," Suresh said, adding that officials are "minting" money.
"Licenses are being purchased for Rs 2-3 crore, but the government gets just a few lakhs as fees," Suresh said.
Suresh has proposed that the government can directly sell licenses at rates they sell for in black. "Why should the government lose money that is going to officers or the police?The government can publicly offer to sell a license that its holder wants to give up at Rs 30 lakh upwards," he said.