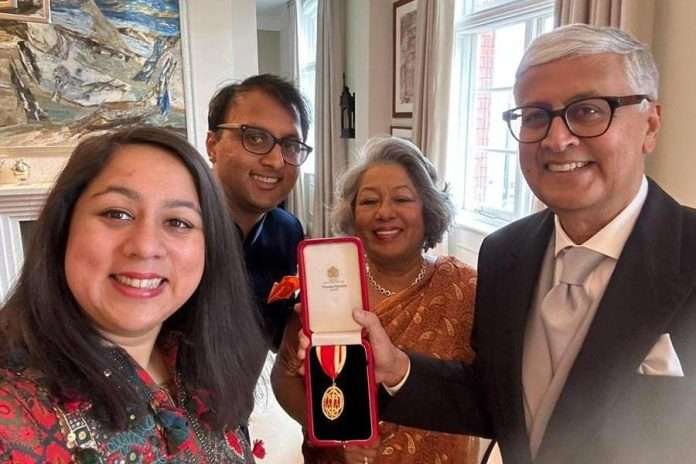 "He had humility and grace but above all kindness," says a friend about Diageo's Indian-born CEO Sir Ivan Menezes who died on Tuesday aged 63. That's a rare tribute and one that few corporate chieftains are likely to earn.
But Menezes was known both to his friends and throughout the liquor industry as a person who boosted sales and shareholder returns without resorting to below-the-belt tactics. "He was loved by everyone in the industry for his goodness and compassion," says a liquor industry executive.
Diageo chairman Javier Ferran said the announcement of Menezes' death on Wednesday marked "an incredibly said day." He was "a thoughtful and passionate colleague and friend – a true gentleman" and "undoubtedly one of the finest leaders of his generation," he said.
A proud moment in his career came in March when he was called to Buckingham Palace to receive a knighthood for his services to the corporate world and also his efforts to improve the position of women and minorities, both in his company and beyond.
Menezes was a product of the best that Indian education can offer. He studied first at Delhi's St Columba's School, which in its heyday produced scores of topflight bureaucrats and executives (and also Shah Rukh Khan). From there, he moved to St Stephen's College and then to the Indian Institute of Management, Ahmedabad (IIM-A). After a brief spell working at Nestle India, he made a leap abroad to Northwestern University's Kellogg School of Management, in Evanston, Illinois. After graduating from Northwestern, he worked with consultancy firm Booz Allen Hamilton in Chicago and then shifted to Whirlpool Europe based in Milan.
Famously, Menezes spent long hours in office and spent a large part of the year circling the globe and keeping an eye on Diageo's operations in over 180 countries. He kept by and large a low profile and if he wasn't travelling often ate at the staff canteen and chatted with employees about what they were working on. "He invested his time and energy in people at every level of the company and saw potential that others may have overlooked. This is one of many reasons why he was beloved by our employees, past and present," Ferrand said.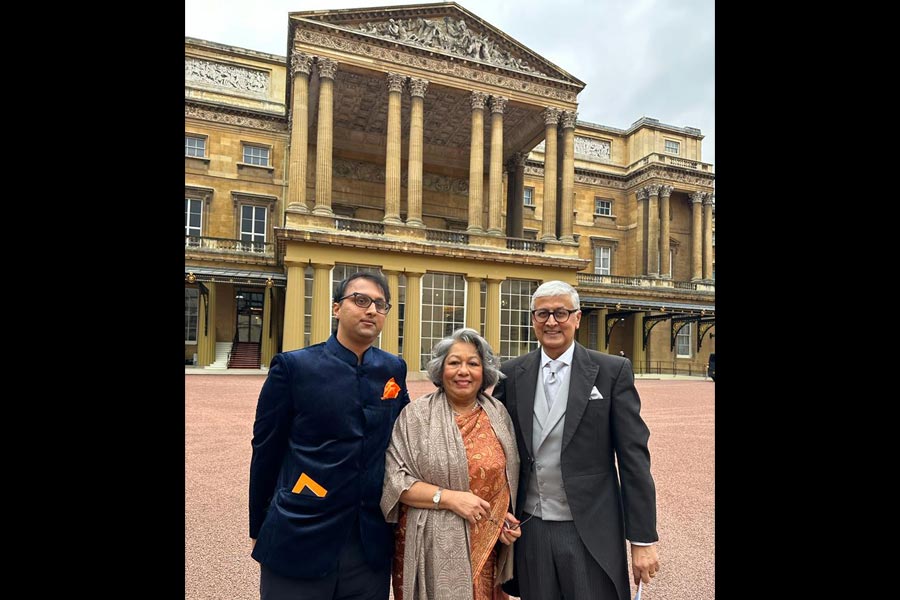 Menezes joined Diageo in 1997, just before the liquor giant was formed by a merger of two British corporations Grand Metropolitan and United Distillers. One of his earliest roles in the corporation was to integrate the two giants smoothly. In the early 2000s, he spent eight years as chief of Diageo North America and returned to London as chief operating officer in 2012. He moved to the top job a year later and stayed at the helm for 10 years. He had been slated to retire at the end of June.
By the time Menezes took over, Diageo had evolved into a pure spirits company with giant brands like Guinness, Johnnie Walker, Smirnoff vodka. Bailey's Irish Cream and Gordon's and Tanqueray gin. It has giant presence in the Scotch whisky business with more than 100 brands including single malts like Lagavulin, Cardhu and Talisker. Its blends include J&B and Bells. The company also has a 34 per cent stake in Moet Hennessy which has brands like Moet & Chandon and Veuve Clicquot.
Diageo a star peformer
Menezes built on this strong legacy and turned Diageo into a star performer on the London FTSE with a combination of smartly-timed strategic moves – a string of acquisitions and a move into upmarket brands that paid off handsomely. He correctly interpreted that the market was poised for 'premiumisation' or the introduction of new upmarket brands and variants.
He also figured that customers were eager to drink more products like tequila. Diageo's global tequila business grew a stunning 79 per cent in 2021. In India, the company owns United Spirits and is introducing a host of new products as well as its best-known brands. In June 2022, it unveiled Godawan, described as the "world's first single malt whisky from Rajasthan".
In January, it acquired Don Papa, a super-premium dark rum from the Philippines for euros 260 million. "The acquisition is in line with our strategy to acquire high-growth brands with attractive margins that support premiumisation," said Diageo. Similarly, in 2021, it acquired Mexican Mezcal Union which makes mezcal, an alcohol made from the agarve plant like tequila.
He was a staunch believer in the duty of the drinks industry "to balance growth and responsibility. We have to ensure that we promote moderation and prevent misuse of alcohol."
High achieving family
Menezes was a part of a high-achieving family. His father Manuel Menezes was chairman of the Railway Board and his brother Victor was Citibank's senior vice chairman. One classmate and close friend, both at St Stephen's and IIM-A, was the World Bank's new president, Ajay Banga.
Crucially, Menezes was also successful at bringing both women and minorities into the company. Diageo had very few top-level women when he took over. Currently more than 40 per cent of Diageo's leadership positions are held by women and 37 per cent are from minorities. Debra Crew, his successor at Diageo, was the chief of the crucial North America division. Similarly, in India, Hina Nagarajan heads Diageo's team and Europe is helmed by Soraya Benchikh.
In India, Menezes also had a long association with Pratham, a charity that promotes literacy and provides education to underprivileged children.
'Life is journey to enjoy'
Promotion
And while work was important for him, he said he believed that "life is a journey and you have to enjoy the journey and not just the destination". He called the most important thing in life having a "positive attitude and a sense of gratitude" and said he was hugely grateful "for the opportunities I have had and the people I have met along the way."
At home, he was an enthusiastic cook for his friends and family. He was also an enthusiastic football and cricket fan – Diageo owns RCB– a big reader of biographies, histories and business books; and an enthusiastic theatre-goer.
Promotion
Menezes leaves behind his wife Shibani (née Mitra), who he met at St Stephen's, and two children, Rohini and Nikhil.