The alcohol-beverage industry in India has long been characterised by a disproportionate gender ratio, both in terms of professional representation and consumption patterns.
According to a 2020 report by McKinsey on Women in the Workplace, women constitute only 21 per cent of the overall C-suite in various industries, with a mere 10 per cent representation in the food and beverage distribution sector. Despite this, there has been a significant transformation in the Alco-Bev industry in India in recent years, with more women assuming leadership roles, management positions, and becoming consumers and bartenders. This indicates a decline in the gender gap and an increasing focus on gender equality.
People Matters spoke to Ishrat Kaur and Pearl Fernandes, Trade Ambassadors for Bacardi in India, about their experiences as top mixologists in the country, promoting awareness for a more gender-diverse workforce and exploring how the industry can facilitate the transition towards a more inclusive environment for women to thrive in.
The unconventional paths to breaking into the alco-bev industry
Both Kaur and Fernandes found their unconventional paths into the alco-bev industry through their passion for experimenting with flavours and ingredients, combined with their desire to create memorable experiences for people.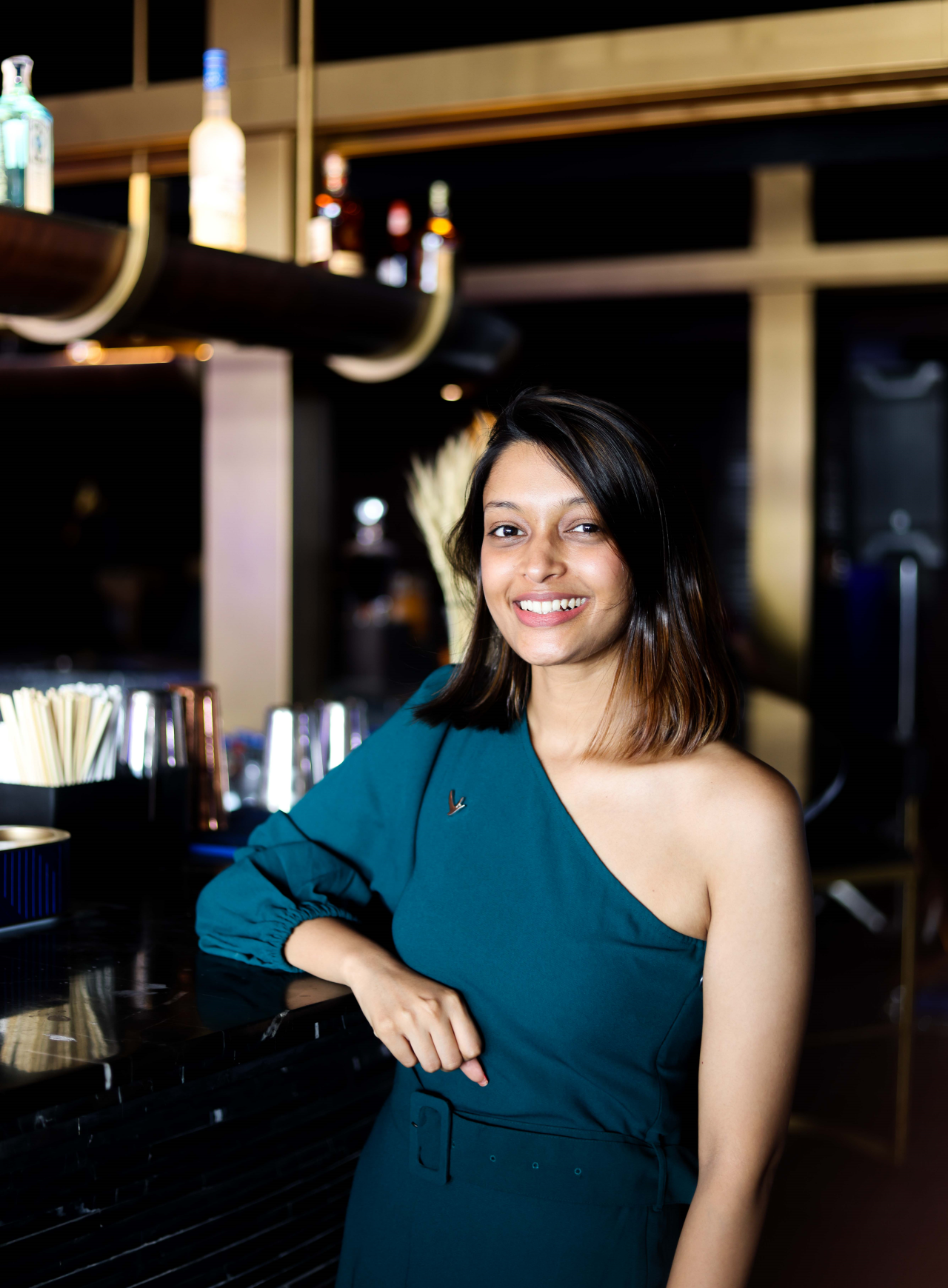 Image : Pearl Fernandes
Fernandes, Trade Ambassador – West, Bacardi India, initially pursued a career as a chef as she was drawn to experimenting with new ingredients and techniques to create unique flavours.
"As I gained more experience in the industry, I realised my true calling was meeting new people, having meaningful conversations, and creating memorable experiences for them," she says.
This led her to explore working with different spirits and flavours behind the bar. "Bartending allowed me to combine my culinary passions and training to experiment with flavours and create innovative, delicious cocktails – something that I have deeply enjoyed ever since," says Fernandes.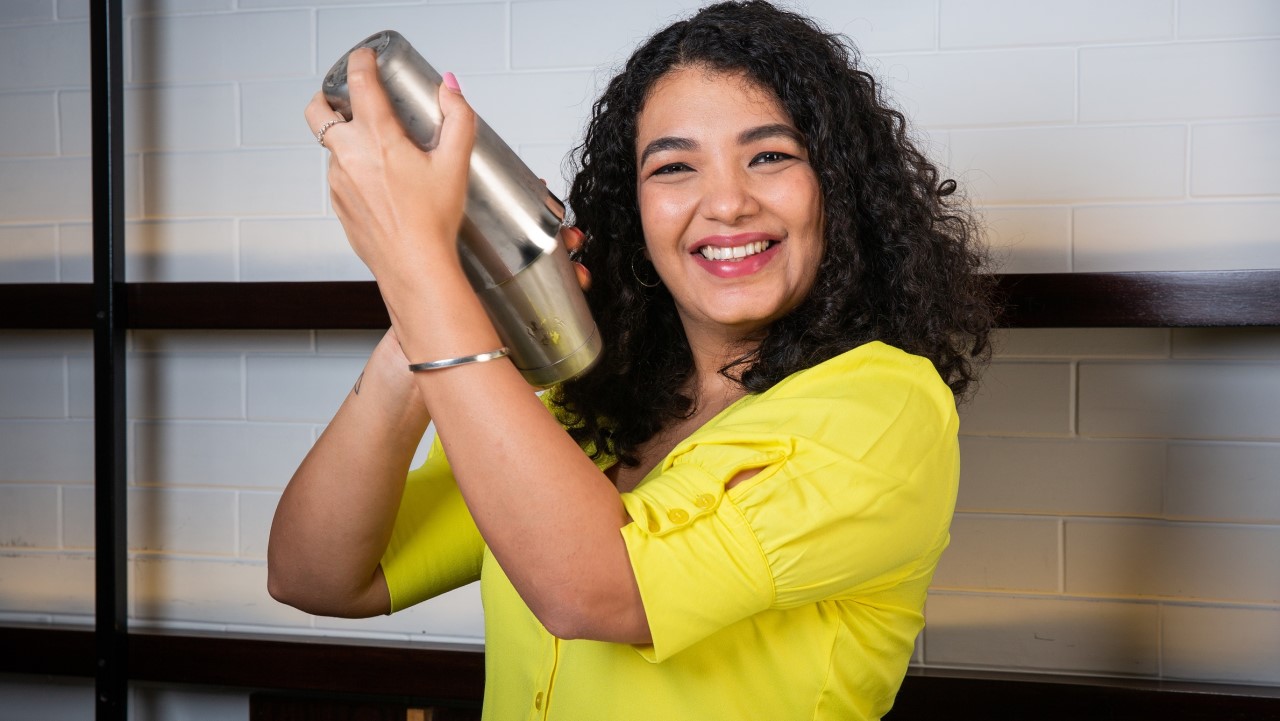 Image: Ishrat Kaur
Kaur, Trade Ambassador – South, Bacardi India, followed in her aunt's footsteps and joined the food and beverage industry by enrolling in The Oberoi School in 2010. While exploring the craft of beverage-making, she discovered her immense love for experimenting and creating "art in a glass". "Soon enough, I found my passion, and my family was very supportive of my career pursuits. I have been committed to mixology ever since!" she says.
Overcoming social stigma
Fernandes firmly believes in building a career based on skills and abilities, regardless of gender. For her, working in the alco-bev industry, which was long considered unsuitable for women, presented an opportunity to challenge this stigma. "I am extremely proud of my journey in the industry and I hope it inspires more women to chart their own career path and freely pursue their passions."
Kaur highlights the irrational social stigma that women face in the alco-bev industry "I often found myself having to go that extra mile to prove my competence at work in a traditionally male-dominated industry. Over the years since, I have put in a lot of effort in my work and established my competence in my craft. Ultimately, I believe knowledge is power – working on your skill and craft is extremely important, and goes a long way in managing social stigma at work," she adds.
Experiences in the alco-bev industry
Every career has its ups and downs, and Fernandes' journey in the industry has included both.  She says there was considerable social resistance to the idea of women bartending at the time, and she certainly had some challenges to battle.
"However, I believe that the bartending industry has definitely grown and become more inclusive in the past few years – the fact that I have come so far in the industry is a reflection of a shift within the culture. I credit a large part of this shift to Bacardi's inclusive work culture, which offered me mentorship and opportunities to grow in the right direction. As awareness increases, I am very excited about the new prospects for women in an increasingly progressive and inclusive alco-bev industry."
After moving past the initial apprehensions that people had and the stigma, Kaur's journey has been very pleasant. "With unconditional support from my parents, and Bacardi being extremely supportive as well, the industry has been very warm and welcoming. I have come to love the energy and the collaborative nature of the industry wherein everyone supports one another, allowing me to truly.
Career aspirations, evolving roles, and future plans
Over the past 9 years in the industry, Fernandes has donned many hats – from being a restaurant manager to handling the bar as well as the wine programme, to now being a Brand Ambassador for Bacardi in India. "These jobs have taught me a lot along the way, and have also helped me shape my long-term vision, which is to groom young mixologists and build a refined bartending culture in India," she says.
Promotion
For Kaur, in the coming years, she is looking forward to working with different brand teams across the Bacardi portfolio. "Interest and appreciation for mixology as a craft are on the rise in India, and that makes the coming years very exciting for us in the industry. Later in life, I do hope to open up a small bar with a curated menu as a passion project."
Mastering the art of bartending and mixology: Tips and Trade secrets
Fernandes's personal mantra is to always be open to new ideas and combinations, and never stop experimenting with new flavours. "Sometimes failed experiments teach you far more than getting something right the first time, and can be the foundation for your next great idea!" she says.
For Kaur, bartending is not just about following recipes, but rather about creating a memorable experience. "It is a display of both your skill and your personality, which will truly engage people on the other side! This is the driving idea behind one of our programs, GREY GOOSE House of Change, which focuses on helping mixologists refine their bartending skills to create curated drinking experiences and infuse them with their own personal flavour. It has helped several upcoming mixologists to pursue purposeful bartending careers in the country."
Promoting a gender-diverse workforce
Fernandes says the key to having a gender-diverse workforce is having an inclusive atmosphere at the workplace. She feels introducing the right platforms for employees to voice their opinions regarding their needs, demands, and apprehensions, and then taking those into consideration when drafting organisational policies and programmes can go a long way.
"At the same time, creating a workspace where employees feel safe, secure, and truly heard could certainly encourage more diversity at work," she adds.
On her part, Kaur believes a gender-diverse workforce is necessary for better inclusion, representation, and varied perspectives in the workplace. "While skills and expertise are imperative for hiring, I think by making the workforce more open and inclusive for all, employers can actually open up new avenues for their employees to grow and achieve a lot more," she adds.
Message for those facing career hurdles in the industry
When Fernandes started out in the industry, she faced some apprehension about her being able to live up to the standard of being a mixologist.
"But over time, I have realised that for those who live by a vision, persistence, and passion must go hand in hand. So my message to all the women out there who aim to make a mark in mixology is – Stick by what you believe in, even if it might seem difficult at the beginning. If you commit to your vision and give it your best – everything else will fall into place and the opportunities will come – especially today, when there are a multitude of bartending-specific programmes that can help you get ahead. Initiatives like the GREY GOOSE House of Change, offer aspirants the right mentorship and access to networks to advance in the bartending journey."
Kaur adds that there has never been a better time to enter the industry for women. "My advice would be to be fearless and go for it. There are a variety of ways to make your own path in the industry if you have the skills, drive, and the right motivation."
Adding to the experience of the Trade Ambassadors, Arijit Sengupta, Director, Human Resources – India & Neighbouring Countries at Bacardi, says: "Despite the alco-bev industry typically being perceived as a male-dominated space, I am glad to witness the progress that the industry has made when it comes to ensuring gender diversity and inclusivity. Recognising the problems of skewed representation and attrition, many major employers in the space today are actively working towards building a dynamic, diverse, and inclusive work environment that allows all employees to realise their true potential and grow in their careers.
As an industry leader in the alco-bev space, we at Bacardi recognise our responsibility in terms of ensuring a work culture where all can shine, regardless of their gender. To help Primas unleash their true potential and advance in their careers, we have introduced our Women in Leadership programme which focuses on building a diverse, inclusive, and safe environment at work."
The above news was originally posted on news.google.com