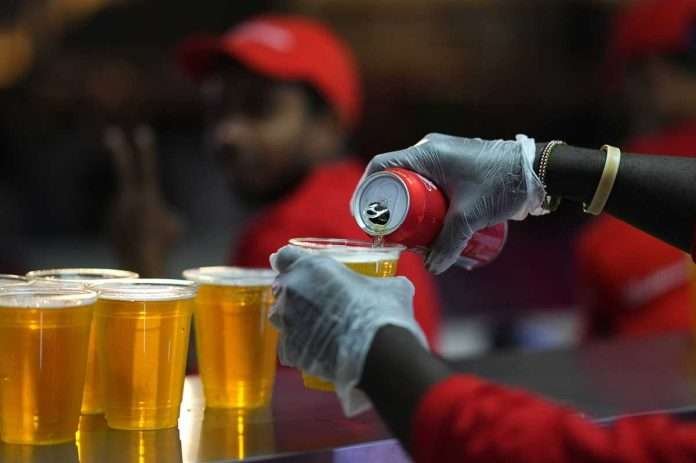 While the industry and Government lose revenue, it is the consumer who is impacted the most due to illicit trade in liquor as it poses a serious threat to consumer health. Poor quality or spurious liquor can cause death and serious illness, as unveiled by several incidents of hooch tragedies in India. According to estimates, between 2016 and 2022 more than 6000+ people died in India after consuming spurious liquor.
Because of the sensitive nature of the alcohol beverage industry is one of the most regulated sectors in India, experts still consider calculating real estimates to be very difficult, as illicit alcohol in India falls under the broad umbrella of unrecorded alcohol. However, as per FICCI's recent study, the illicit alcoholic beverage market size in value terms stood at Rs 23, 466 crores in 2019-20 According to IWSR data, alcohol consumption in India has sharply increased in the last few years, reaching 6.177 billion litres in 2020, from 5.376 billion litres in 2017. Making it a more attractive target for criminals.
In India, the State has the power to control and regulate the liquor trade.  29 States and 7 union territories, each with its own set of laws, make for a major challenge for the alcoholic beverage industry. The stakeholders in charge of the supply chain management in the alcohol sector face a true nightmare when you combine this with the limitations on the movement of alcohol between each state. Due to the level of diversified laws in the alcohol beverage industry, the State Excise Regulatory has more difficulties than only preserving income.
The current scenario makes interstate smuggling a lucrative industry that exemplifies how variations in laws, norms, and restrictions among State Excise can have far-reaching financial repercussions. Gujarat, Bihar, and Nagaland have been dry for some time, but it's not that people have stopped drinking. In all these cases, where prohibition was enforced, neighboring States saw a sharp increase in excise revenue. Plus, in many cases, liquor is smuggled or counterfeited.
From a Brand perspective, there are issues related to counterfeiting as well. When producing counterfeits, the forgery goes beyond the product's label, often including bottle designs and caps. Brands that invest in producing good quality products, face a risk of losing consumer faith, brand equity, and sales due to the presence of fake liquor.
In addition to this, there are ongoing worries about preventing the diversion of spirit for making illicit or duty-evaded liquor which many times leads to unfortunate hooch incidents.
Talking about the solution Mr. Chander S Jeena, Associate Director of the Authentication Solution Providers' Association (ASPA) said "With these challenges, the answer lies in the upgradation of current technologies, systems, and regulations to ensure end-to-end secure supply chain. For example, to prevent tampering, refilling, and ensure revenue protection, the tax stamps (excise adhesive label) must be enhanced with new generations' overt (visible) and covert (hidden) security features to facilitate easy identification by important stakeholders in the supply chain. Further, there is a need for solutions to safeguard the movement of liquor supply. Many States are using geo-tagged "digital locks" for liquor-carrying tankers, with GPS-based tracking services to track in transit consignments through distilleries, bottlers, company-owned bonded warehouses, and transporters. Widespread use of these solutions across the country can bring a drastic change in just a few years."
While there are obvious benefits and the stakeholders wish to make a full-proof system, there are certain challenges that need to be addressed to further strengthen the existing system, including the cost of creating infrastructure, technology acceptability and adaptability by users, the proper GPRS coverage, internet connectivity till last retail point, the setting up of modernized control room to work on tracking and navigation, etc. But when Alcohol gave high States own tax revenue and it is about people's lives, the investment required is worthwhile. Being one step ahead against counterfeiters is the key and the authorities in plugging these gaps into making a secure alco-beverage supply chain.