Last year 2022 brought us craft takes on classic styles, as well as limited-edition releases from legacy distillers. We savored bold bourbons, rich rums, and magical mezcals. Vodkas with distinctive personalities caused us to reconsider everything we thought we knew about the "neutral" spirit, while multiple categories furthered conversations on terroir and origins. All of these bottles, and more, are represented in this roundup.
The annual release of our VinePair's 50 Best Spirits list represents hundreds of bottles tasted across dozens of categories. It is the culmination of a whole year's work, created from a shortlist of bottles that wowed us most these past 12 months. Those bottles were then re-sampled multiple times by our tasting team, who narrowed the offering down to the final 50 following lengthy debates.
Don't Miss A Drop
Get the latest in beer, wine, and cocktail culture sent straight to your inbox.
This year's list includes 13 different categories of spirits, and multiple more subcategories within them. Bottles hail from all over the globe in aged and unaged forms, with those in the former camp utilizing all manner of cask-finishing techniques. Some are destined for cocktails while others demand to be sipped neat. All things told, every palate and price point is catered to in this celebration of the world's finest distillers.
Here are VinePair's 50 Best Spirits of 2022, tasted and ranked.
50. Woody Creek Distillers Colorado Straight Rye Whiskey
Distilled, mashed, and milled in-house at Colorado's Woody Creek Distillers, this craft 100 percent rye whiskey is an unbridled celebration of the grain. Prepare for an abundance of caraway, herbaceous spice, and savory notes in this flavorsome, textbook example of the style.
Average price: $51
Rating: 93
49. Amrut 'Nilgiris' Indian Dry Gin
India's Amrut Distillery first gained international recognition for its exceptional single malts. The brand offers more than world-class whiskey, however, including an enjoyable and affordable aged rum, and this terroir-driven gin. Made using fresh botanicals from the Nilgiris (Blue Mountain) range in the west of the country, this gin takes a playful spin on the classic London Dry style with a saline- and citrus-forward profile. We love it in a Martini.
Average price: $39
Rating: 92
48. High N' Wicked Aeneas Coffey Single Grain Irish Whiskey
These are exciting times for Irish whiskey. The nation's distillery count has exploded in recent years, paving the way for innovation and outside-of-the-box thinking. Enter this thought-provoking single grain whiskey, made from a mash bill of 95 percent French maize (a cousin of sweet corn) and 5 percent malted barley. Cake frosting and lemon zest kick off a lively nose, while the influence of the sweet Madeira casks used for finishing comes to the fore on the palate. At 50 percent ABV, this is a bold and balanced outlier in the Irish whiskey space.
Average price: $90
Rating: 94
47. Vaudon Cognac X.O. Fin Bois
We can take or leave the stereotypes that accompany Cognac, including smoking jackets, cigars, and snifters. But we're always game for an X.O. release that captures the true essence of the style. This Cognac brims with dried fruit and nut notes, which land full of life and with a surprising freshness and energy. Pull this bottle out as a post-dinner treat.
Average price: $90
Rating: 94
46. Balblair 15 Year Old Highland Single Malt Whisky
If it's the journey and not the destination that truly counts, then this Scotch delivers. Sitting with it is to experience an evolution in the glass, with prune, fig, and dried apricot notes soon parting way to toffee, baking spices, and candied citrus. The palate is suitably velvety and decadent for its $100-plus price tag, and it'll easily (and enjoyably) hold its own when dealt an ice cube or two.
Average price: $120
Rating: 95
45. Hirsch The Cask Strength Kentucky Straight Bourbon
Among all the international casks used for finishing in the bourbon space, Cognac barrels can be hit or miss, and certainly don't enjoy the ubiquity of sherry or even port. All of which makes this delightful cask-strength release from Bardstown, Ky., even more of a success. It's one for those who like to experience definite notes of maturation in their bourbon, with raisins and chocolate cherries defining the nose, and the 63.5 percent ABV content only heightening the sweetness of the palate.
Average price: $200
Rating: 94
44. Papalin Jamaica 7 Year Rum
A blend of Jamaican pot still rums, this release brings together two of the most notable names in rum: Worthy Park and Hampden Estate. Fans of funk will lap up its aromatic profile, with notes of stone fruit and grassy vegetation providing further nuance. The palate takes a savory turn, inching into peated Scotch territory with a Band-Aid subtle smokiness. This one is for rum purists.
Average price: $60
Rating: 94
43. Convite Mezcal Coyote
Produced in the Zapotec mountains of San Baltazar Guelavila, Oaxaca, this floral and fruity mezcal is made from the rare Coyote agave. Roses and freeze-dried red berry aromas kick off the nose, as if to challenge all preconceptions about mezcal simply being the "smoky" sibling of tequila. Smoke is, however, subtly present on the palate, mixing with white pepper notes and more berries.
Average price: $160
Rating: 95
42. Los Dos Tequila Blanco
A highland tequila that ferments to the soothing sounds of classical music, this is a highly expressive blanco. Zesty lime meets luscious agave on the nose, while saline notes and white flowers await on the palate. Whether sipping neat or enjoying in a Margarita, this blanco holds its own impressively.
Average price: $45
Rating: 93
41. Kilchoman Distillery Machir Bay Islay Single Malt Whisky
A quintessential Islay peated whisky, this single malt opens with intense Band-Aid aromas. Allowed some time to settle in glass, those notes soon give way to alluring brown sugar and mesquite, and a palate that brims with caramel sweetness. Kilchoman is not just the only independent farm distillery on Islay but a lesser-known producer to keep an eye on and introduce your smoky-whisky-drinking friends to.
Average price: $66
Rating: 93
40. Condesa Gin 'Clásica'
From Mexico City, this gin uses a corn, wheat, rye, and barley-based distillate as its base. Thirteen ingredients make up the botanical bill, with palo santo, jasmine, elderflower, and lavender bringing a new take to the classic London Dry style. Citrus-forward, with sprays of ocean water and vibrant juniper, turn to this for your next Negroni or G&T.
Average price: $40
Rating: 94
39. Mal Bien Mezcal 'Alto' Isidro Rodríguez Montoya
Mal Bien's packaging evokes the single-use plastic bottles adorned with painters tape that have come to define drinking interesting, small-production mezcal stateside. Far from a gimmick, this producer showcases a curated selection of some of the best small-production mezcals from across Mexico. Produced by Don Isidro Rodríguez Montoya and entirely from the alto variety, this release is clean and mineral-driven, with enticing tropical fruit aromas. A wealth of savory complexity awaits on the palate, ideal for neat sipping occasions or a rocks glass laden with ice and lime.
Average price: $69
Rating: 94
38. Booker's Bourbon 'Kentucky Tea Batch' 2022-03
The third Booker's release of this year, this cask-strength whiskey is named after Booker Noe's signature drink: a mix of one part bourbon and four parts water. Before you enjoy it in that intriguing concoction (we can verify: it works!), enjoy its deep caramel color, sweet vanilla notes, and lingering, raucous finish.
Average price: $170
Rating: 94
37. R.L. Seale's Finest Barbados Rum
Beyond this intriguing bottle lies a textbook expression of aged Barbados rum. Aged for 12 years and produced at the Foursquare distillery, this 46 percent ABV dark rum effuses molasses and baking spice aromas. Brown butter melds with sweet vanilla oak on the palate. Enjoy on its own, over ice, or in classic tiki cocktails.
Average price: $55.
Rating: 94
36. Terralta Tequila Reposado
Another highland tequila — terralta combines the words "terra" and "alta," meaning "high land" — this reposado is distilled at nearly 7,000 feet above sea level. The sweet vanilla and oak notes that define so many mass-market reposados are notable in their absence here, with fruits, minerals, spice, and earth instead defining nose and palate. This is a concentrated tequila, ideal for sipping on the rocks as a summer aperitif.
Average price: $53
Rating: 94
35. Renegade Rum Single Farm Origin: Nursery
With a hyper focus on terroir, this Grenadian cane juice–based rum is the brainchild of Mark Reynier, who has a track record in the sense-of-place spirits space via his work at Bruichladdich and, more recently, Waterford Whisky. Its complex nose takes a savory spin, with notes of sesame oil and seaweed. Moving onto the palate, Renegade evokes an RTD Daiquiri: zesty and fruity, and infinitely better than the sum of its parts.
Average price: $65
Rating: 95
34. Castle & Key Sacred Spring Vodka
The first of multiple vodkas on this list that prove this category can exhibit distinctive character, Sacred Spring is produced at the Castle & Key Distillery in Frankfort, Ky. Its ties to American whiskey don't end there: This vodka contains the same mash bill as the distillery's bourbon (73 percent corn, 10 percent rye, and 17 percent malted barley), and delights with sweet and spicy grain notes, hints of candy, and an attractive floral finish.
Average price: $32
Rating: 92
33. Future Gin
The bottle label for this gin may capture the kind of DTC aesthetic popular on social media these days, but beyond lies a high-quality gin that embodies the modern essence of the New Western or New American style. Produced to capture the flavors of Southern California, its botanical bill includes Meyer lemon, honeysuckle, and grape leaf, along with more traditional ingredients. Clean and lively, it pops with bursts of citrus, providing ample inspiration for the garnish of your next Martini.
Average price: $36
Rating: 94
32. Mery-Melrose V.S.O.P. Grande Fine Champagne Cognac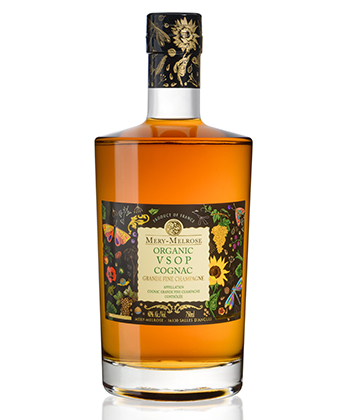 Expressive and lively from the get-go, this stunning V.S.O.P. Cognac will quickly bowl you over with bursts of tropical fruit, berries, and red flowers. The palate leans into the more "traditional" lane for the category, delivering dried fruits and nuts, and sweet, toasted oak. The experience only improves with time, introducing subtle nuances and a finish that lives up to the spirit's attractive packaging.
Average price: $65
Rating: 93
31. Bruichladdich Islay Barley 2013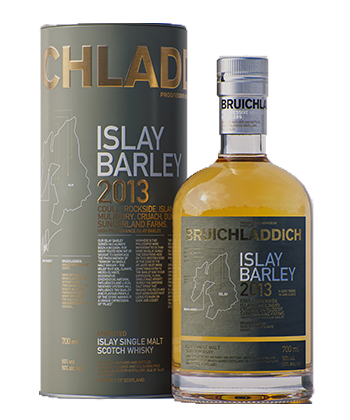 Made with whisky geeks in mind, but with a profile that screams mass appeal, this single malt is produced entirely from barley grown on the isle of Islay. Not only does that make it an outlier on its home island, it's also a rare unpeated Islay release. So what does await in bottle? Prepare for a fruity nose, with distinctive aromas of red currants and cranberries. That profile continues onto the palate, where malty notes join the party and land with deep concentration of flavor and a scintillating yet manageable alcoholic kick.
Average price: $75
Rating: 94
30. Stellum Bourbon Whiskey
Brought to you by the people better known for Barrell Craft Spirits, this cask-strength bourbon contains three Indiana-distilled and -aged whiskeys blended with Kentucky- and Tennessee-born bourbon. Minimalist packaging belies an expressive spirit, whose nose opens with perfumed grace. The palate takes a more decadent turn, introducing rich and sweet caramel, toasted oak, and accents of maple syrup and candied ginger. Worry not about its 57.49 percent ABV content, which is seamlessly incorporated and barely registers. Stellum will, however, comfortably take a few drops of water, if that's your preference.
Average price: $61
Rating: 93
29. Transcontinental Rum Line Mauritius 2017
The Transcontinental Rum Line is produced by a French-based independent bottler that offers aged expressions sourced from across the globe. While bottled at just 3 years old, this release from the East African island of Mauritius is deceptively complex, offering intense and profound tropical fruit notes, with a seasoning of orchard and stone fruits. We'll save you the effort of searching: No other rum of equally humble age exists with such an impressive and distinctive profile.
Average price: $52
Rating: 95
28. Alberta Premium Cask Strength Rye
From one of the biggest players in Canadian whisky, this is a distinctive, innovative rye to savor. Made using a recipe of 100 percent unmalted rye, the distillery uses a cocktail of proprietary enzymes that aid fermentation and lend unique flavors to the final spirit. Tart berries (cranberry and cherry) mix with intense oak and sweet maple syrup on the nose. The palate doubles down on the richness, with flavors of sweet baking spices and caramel. This is how rye should be, but also how you might never have experienced it before.
Average price: $85
Rating: 95
27. Don Fulano Tequila Blanco
When seeking a truly world-class blanco tequila, one really only needs to be shopping at or around the $50 mark. This bottle represents the stunning quality to be found at that price and delivers the true identity of tequila. With deep concentration, its aromas and flavors lean into fresh flowers and tropical fruit, with vegetal green agave notes running throughout. Mix in Margs, Palomas, and Ranch Waters, and delight at the new levels this tequila helps those cocktails reach.
Average price: $51
Rating: 95
26. Matsui Whisky Sakura Single Malt Whisky
Though light in color, this non-age-statement single malt lacks neither concentration nor character. Much of its merits arrive by way of a double maturation process that sees a first period spent in bourbon casks and a second in bourbon barrels whose heads have been replaced with sakura (cherry blossom) wood. The nose is fruity and floral, and drowns out the sometimes unruly character synonymous with young malt whiskey. The palate continues in a light, bright, and botanical fashion, ideal for whisky highballs or summer sipping on the rocks.
Average price: $94
Rating: 93
25. Clonakilty Distillery Single Batch Double Oak Cask Finish Irish Whiskey
The concept of "double oak" whiskey, which sees an aged distillate finished in new oak barrels, is more commonly associated with bourbon, and the process can occasionally overpower the spirit with caramel and vanilla notes. Not here, though. This blended Irish whiskey, which also spends a finishing period in shaved and toasted European oak red wine casks, opens with a spray of citrus and candied ginger. With notes of caramel, orange, and burnt sugar, the palate is a dead ringer for a finished Old Fashioned, which is not a bad way to enjoy this whiskey. Don't shy away from sipping it neat, though.
Average price: $50
Rating: 93
24. Penelope Bourbon Tokaji Cask Finish Rye
Better known for bourbon — thanks in no small part to its name — this is the first rye release from Penelope, and what a success it is! A 6-year-old expression, the rye spends 11 months finishing in used Tokaji wine casks, which have a profound overall effect without stealing the show. Honeysuckle and boozy raisins mix with abundant rye spice on the nose. While it smells sweet, a toasted, tannic palate awaits, full-bodied and with an unctuous creamy mouthfeel. If Tokaji is indeed the "wine of kings, king of wines," this rye whiskey deserves its own crown.
Average price: $80
Rating: 94
23. St. George Spirits Terroir Gin
In recent years, conversations surrounding terroir have seeped from the wine world into the spirits space, especially with regard to gin. California craft pioneer St. George Spirits, which this year celebrated its 40th anniversary, has been at the forefront of this movement for over a decade, following the release of this aptly named "Terroir" gin. The distillery aims to transport drinkers to the Golden State via botanicals like Douglas fir and California bay laurel. Whether or not you're familiar with those scents, this is a distinctive gin, with a pronounced piney profile. It takes some getting used to and may prove polarizing. But mix it in an ice-cold Martini with dry vermouth and you'll never look back.
Average price: $33
Rating: 93
22. Don Mateo de la Sierra Pechuga Mezcal
Based in the western Mexican state of Michoacán, mezcal producer Don Mateo de la Sierra has been family-owned and -operated for six generations. As with many (if not most) commercially made Pechugas, the recipe for this release varies by batch, but usually sees ingredients such as venison, turkey, iguana, dried fruits, and spices vapor-infused into the spirit during distillation. That concept and those ingredients may not strike most drinkers as immediately appealing, but the finished spirit dazzles. Bright aromas of candied berries and red fruit smoothie kick things off, leading to an intensely concentrated and savory palate, with a heavy influence of dried fruits and nuts.
Average price: $100
Rating: 93
21. Bardstown Bourbon Company Fusion Series #7
Released in March, this is the seventh iteration of Bardstown's Fusion series, which celebrates the art of blending older and younger bourbons. This bottling combines three 3-year-old distillates from Bardstown Bourbon Co. with two 12-year-old sourced Kentucky bourbons; it's a complicated yet harmonious marriage. Ripe stone fruits juxtapose with caramelized nuts, dark sugar, and baking spices across nose and palate, providing the effect of drinking a bourbon that is both young and old — the best of both worlds.
Average price: $65
Rating: 93
20. Vallein Tercinier Cognac 46° X.O.
It's too reductive to judge spirits based on numbers, but it's worth considering the digits in the case of this Cognac: a small batch blend of 15- to 25-year old brandies, it retails for just over $100. Try finding that kind of value among aged spirits styles — we'll wait. But again, we shouldn't concentrate too hard on that, especially given the quality and personality of the spirit in this bottle. Perfumed, floral, and immensely powerful, this is a Cognac that shows all of the nuance of age but with a simultaneously youthful profile. That it's made without chill-filtration and bottled at 46 percent ABV — an outlier in the Cognac space — this bottle will win over spirits geeks of all persuasions, from brandy to bourbon.
Average price: $130
Rating: 95
19. Kástra Elión Vodka
If we are indeed in the midst of Martini-mania, this vodka should be your go-to for shaking and stirring the filthiest versions of the cocktail. A Greek brand distilled from both olives and grains, Kástra Elión oozes character and delivers an unexpected profile that brims with fruit and saline notes, and lands with a full-bodied texture evoking extra virgin olive oil. When you finish the bottle, the sleek packaging offers the perfect vessel for holding batched, freezer Martinis.
Average price: $55
Rating: 94
18. Jack Daniel's Triple Mash Whiskey
Countless brands come to mind before Jack Daniel's when considering innovation in the whiskey space. Things changed on that front this year, though, with the debut of the Tennessee distillery's new "Bonded Series" line extension. One of two expressions that marked the launch, Triple Mash is a curious blend containing 60 percent Jack Daniel's rye, 20 percent of the brand's Tennessee whiskey, and 20 percent single malt. Full bodied, toasty, and with prominent vanilla and caramel notes, this is a big-hitting release and a sign that good things are to come in the series. We're going to be keeping a close eye.
Average price: $40
Rating: 93
17. George Dickel Single Barrel Whisky Aged 15 Years
This single barrel Tennessee whisky defies the laws of gravity when it comes to age and price. It's hard enough coming across American whiskies at 15 years old, let alone those retailing for a little over 50 bucks. George Dickel's single barrel delivers on that front, but not that front alone: Its profile is pronounced and enjoyable — aromas scream waffles, ice cream, and toffee, while the weighty palate follows with savory sweetness. This bottle is an absolute steal.
Average price: $66
Rating: 93
16. Spirit of Haiti Clairin Sonson Rhum 2020
Call it Haiti's answer to rhum agricole, the mezcal of the rum world, or simply damn delicious, the world of Clairin deserves an exploration from any drinker unafraid of savory funk in their spirits. The Carribean island boasts more than 500 microdistilleries, including that of Stephan Kalil Saoud, who cultivates all of the cane for, and distills, this product. Fermented naturally using ambient yeasts and distilled in copper pot stills, Clairin Sonson strikes a stunning balance between sweet and savory, and herbaceous and fruity. In terms of complexity, it will go toe-to-toe with the best mezcal in your collection and promises to be a conversation starter when you introduce it to spirit- drinking friends and enthusiasts.
Average price: $40
Rating: 95
15. Indri Single Malt Indian Whisky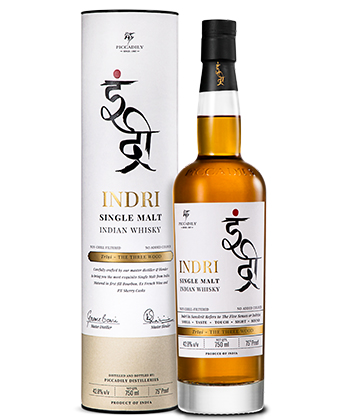 The ranks of high-quality Indian single malt producers have swelled since the Western world took notice of (previously mentioned) Amrut. Based in Haryana, in the north of the country, Indri counts among the most enjoyable entrants to the category we've tasted this year. Triple-cask aging — bourbon, wine, and Pedro Ximenez sherry — plays a large role in defining its profile, with sherry taking the reins and providing sumptuous notes of boozy golden raisins. Bottled without chill-filtration, tropical fruit flavors bring an extra layer to the palate, which has a velvety texture and leaves a lasting caramel impression on the finish.
Average price: $60
Rating: 94
14. Patrón El Alto Tequila Reposado
El Alto quite literally stands out in Patrón's portfolio, packaged in a tall, angular, teal-blue bottle. One can only assume that, priced around the $200 mark, this brand-new release is the distillery's answer to other luxury-priced and -packaged tequilas that have come to dominate sales (as well as social media feeds). For our money, this blend of extra añejo, añejo, and reposado is the pick of the lot. Technically sold as a reposado, owing to that being the youngest component of the blend, it pours an almost clear hue with a hint of Chardonnay gold. Vegetal agave notes remain prominent throughout and are accented by sweet, rounded sips of vanilla oak.
Average price: $200
Rating: 93
13. Michter's 10 Year Single Barrel Kentucky Straight Rye Whiskey
At times, it can feel hard to objectively judge Michter's 10-year rye, such is the reputation that precedes it, the inevitable markups at liquor stores, and the sheer difficulty of encountering a bottle "in the wild." But these worries disappear in an instant when you spend some time with this rye. A prominent cherry note that runs from first sniff to final sip makes it distinctive and immediately identifiable. Notes from oak and maturation bring further feathers to its cap, while the silky texture and prickly finish ensure you're left with no doubts that this is a world-class rye. While this is a sipper, you'd be robbing yourself of one of whiskey's great pleasures if you don't sample it in a Manhattan — price tag be damned!
Average price: $342
Rating: 96
12. Mars Whisky The Y.A. #01
Launched this year, this is the first edition of Japanese whisky producer Mars' new "Y.A." series. The line features pure malt whiskies exclusively aged on Japan's Yakushima Island, and seeks to showcase the unique influence of the locale: namely, intense salty seawater and tropical fruit notes. The expressive whisky doesn't stop there, soon following with an array of aromas and flavors spanning leather, licorice, and cedar wood. Subtle smoke brings further intrigue to the experience, while its 52 percent ABV content ensures this dram will hold its own — and even evolve — with a few drops of water. Worth the splurge? You bet.
Average price: $250
Rating: 96
11. G4 Tequila Blanco de Madera
A curious juxtaposition defines this stunning blanco tequila, which employs traditional techniques to please modern drinkers' palates. The "de madera" portion of its name refers to the wooden vats used for fermentation, while the 45 percent ABV bottling strength tips a hat in recognition of the fact that 80 proof just doesn't cut it for most agave aficionados these days. Each is an impressive and notable aspect in its own right, but it's the final liquid that truly shines. Earthy, vegetal, herbaceous, and bright, this is exactly what we look for in a blanco tequila, whether made for mixing or sipping.
Average price: $60
Rating: 95
10. Isle of Arran Distillers Single Malt Sauternes Cask Finish
Such is the desirability of obtaining used Sauternes barrels that producers this year proposed a new authentication process for certifying purchases and verifying cask-finishing claims on whiskey labels. It's a stark contrast to the state of the sherry cask industry, but one that seems entirely validated when tasting this single-malt Scotch. The details surrounding its age and time spent finishing in cask remain unclear. Yet the honey, white flowers, and ripe stone fruit aromas that open this whisky could not be more apparent — all a result of said aging vessel. The whisky's texture, too, hints at rich, luscious sweet wine and preps the palate for a stunning finish.
Average price: $80
Rating: 94
9. Foursquare Rum Exceptional Cask Selection XXI 2010
The latest release from the Foursquare Exceptional Cask Selection series of rums enjoyed a dozen years of Caribbean aging in ex-bourbon barrels. Produced in Barbados and bottled at a cask-strength 60 percent ABV, this is not a shy rum, nor is it too brash and in your face. Sweet caramel and vanilla aromas are sure to please not just rum drinkers but those who more regularly fill their glasses with American whiskey. Tropical pineapple, mango, and banana notes take the experience to a new dimension, while concentrated molasses drives the palate into a place of brown sugar and baking spice bliss. They don't call it the "Pappy of Rum" for nothing.
Average price: $80
Rating: 94
8. Xoriguer Mahón Gin
This gin is one of just three (to our knowledge) that enjoys geographically protected status. In the grander scheme of things, and in situations such as fixing a G&T or stirring up a Martini, that all amounts to little, however. Instead, it's more important to consider that the gin's weighty mouthfeel comes by way of a grape-based spirit, distilled in wood-fired alembic stills with an average age of over 100 years old. Zesty, pronounced sprays of juniper are the result of an aging process that sees the berries aged in open-air containers for up to four years, providing plenty of contact with salty sea air. While it doesn't say it anywhere on the label, this is a textbook example of a classic London Dry style of gin. Only, every component seems to be dialed up to a "Spinal Tap" level of 11.
Average price: $37
Rating: 95
7. Elijah Craig Toasted Barrel Kentucky Straight Bourbon Whiskey
Two short years since its 2020 launch have seen retail prices of Elijah Craig Toasted Barrel more than double, and no shortage of fans gained among the bourbon community. With good reason comes the fervor. This line extension sees the standard Elijah Craig finished in custom-toasted oak barrels, which has the effect of amplifying the traditional caramel, vanilla, and toasted oak notes we associate with bourbon. It's more than that, though. Elijah Craig Toasted Barrel offers mocha and dark chocolate on the palate, and strikes a sippable balance at an approachable 47 percent ABV.
Average price: $132
Rating: 93
6. Vestal Vodka Unfiltered
The third, final, and highest-ranking vodka on this list, Vestal Unfiltered places among the most intriguing and exciting spirits we tasted in 2022. You did not read that wrong: This is a vodka we're talking about here, though perhaps in name only. Distilled in a single vintage (the most recent iteration is from 2015), this spirit utilizes a single variety of potatoes and sees just one run through a hybrid pot-column still. Deep, earthy aromas soon give way to an unexpected burst of fruit and perfume on the palate. Take another sip. And then another. Your senses do not deceive you: This is vodka — only how it should be and unlikely how you've ever tasted it before. Feel free to describe it as "potato eau de vie" for your still-vodka-skeptical friends (we won't tell if you don't).
Average price: $28
Rating: 95
5. New Riff Kentucky Straight Bourbon Whiskey
The pursuit of unicorn bottlings can easily see us lose track of what's most important in bourbon: namely, finding a dependable, enjoyable everyday sipper that delights with each encounter. Over the course of this year, we've found that honor going time and time again to New Riff's Kentucky Straight release, in particular the Fall 2015 bottling. All the requisite bourbon geek boxes are checked here, from bottling without chill-filtration to sour mash fermentation. Arriving with bags of personality, this bourbon is priced in roughly the same bracket as most of the more well-known legacy producers' flagship lines, but delivers so much more in terms of character and nuance. It's cheap enough for cocktails but profound enough to enjoy on its own.
Average price: $42
Rating: 93
4. El Jolgorio Tepeztate Mezcal
A rough translation of fun, revelry, and the festivals that take place in the Zapotec mountain villages of Oaxaca, Jolgorio is an apt name for this line of small-batch, family-owned, quality mezcals. Should you seek to splurge on just one, and money can be considered no object in this pursuit, this Tepeztate from the Cortés family is the way to go. Made from agave harvested at 25 years old, it springs to life in celebratory form. This is another bottling that not only challenges but quells any notion that mezcal is simply the "smoky sibling of tequila." For, while bonfire and toasty oak are ever-present, these notes take a back seat and allow vibrant fruit, salinity, umami, and floral notes to shine. If ever you needed evidence that unaged spirits can be sippers, this bottle provides it.
Average price: $140
Rating: 96
3. LALO Tequila Blanco
In 2022, it was difficult to discern which tequila bottlings arrive free of additives or colorings (in the case of reposado and añejo). So when a blanco boasting additive-free credentials crosses your path, it is something to be celebrated — especially when it tastes this good. Hailing from the highlands of Jalisco, LALO boasts attractive tropical fruit and orange blossom aromas, with no shortage of savory vegetal character. The palate is zesty and refreshing; with sufficient depth to sip and robust enough for all manner of cocktails. At less than $50, this a bottle that can remain in steady supply on your bar cart — a good thing, because LALO won't stick around that long once you get a taste for it.
Average price: $46
Rating: 93
2. Knob Creek 18 Year 2022 Limited Edition Kentucky Straight Bourbon Whiskey
Knob Creek occupies an intriguing place in the bourbon sphere: dependable, affordable, and obtainable, but not regularly called out by average Joe whiskey drinkers. On the other hand, the brand is widely known by aficionados but not necessarily celebrated to the extent of other bourbon distilleries. Perhaps therein lies the true magic of this bottle. A limited-edition run, reintroduced in 2022, this release is bottled with significantly more age than most so-called unicorn bourbons. And still, there's a feeling that Knob Creek 18 may unjustly fly under the radar. This should not be the case. An easy standout as the best bourbon we sampled all year, this 100-proof whiskey has a defined personality and shows the full prowess of this accomplished distiller. It propels the recognizable Knob Creek profile of chocolate and peanuts into new stratospheres of nuance and grace, via a je ne sais quoi of musty, dried floral notes. Get it while you can, folks.
Average price: $250
Rating: 96
1. Redbreast 21 Year Old Single Pot Still Irish Whiskey
At VinePair, we've long heralded the promise and excitement of the Irish whiskey category, especially single pot still releases, which represent a style that's truly unique to the nation. Distinguishing it from other whiskey styles is the inclusion of unmalted cereal grains in mash bills, along with the specific requirement that it be distilled and aged on the Emerald Isle. Despite the style's uniqueness, single pot still whiskeys continue to debut with a relative lack of fanfare, which is perplexing, especially considered through the lens of bottlings such as this. Forget the age — for a brief second — Redbreast 21 is a stunning whiskey, and one that will blow you away.
As whiskeys get older, we typically expect their aromas and flavors to turn progressively more dried and concentrated. Instead, this pot still release has reached a sweet spot in its lifetime where those notes have inextricably done a U-turn and returned to fresh, tropical fruit. The texture is unctuous and weighty, coating the palate with dense, concentrated sips. To say that the finish lingers almost suggests that it's an unwelcome hanger-on at a dinner party. Instead, it keeps the party going with thoughtful talking points and charm.
Average price: $300
Rating: 97