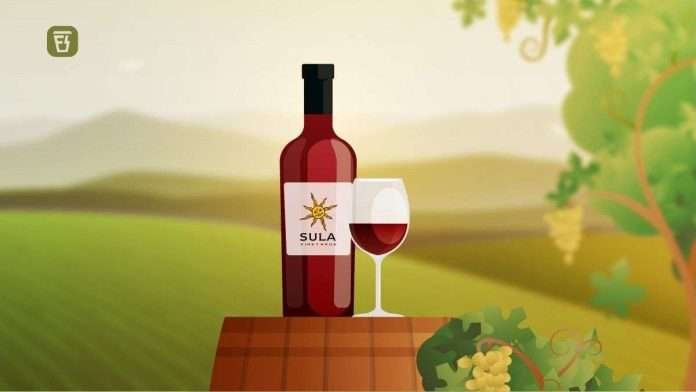 When a company goes public via the IPO route, they publish something called the Draft Red Herring Prospectus or what's commonly known as the DRHP. Typically, it's a massive tome of around 500 pages. And it covers a whole host of things — the financials of the company, the risk factors, and industry dynamics. Honestly, it's quite boring to pore through these documents, but sometimes, we pick up some really cool nuggets of information too.
Promotion
Like this — Indians aren't oenophiles — a fancy term used to describe people who love wine. Of the $30 billion alcoholic beverage market, wine only has a puny 1% share. Or put another way, the per capita consumption of wine is just 40 ml per year.
Yup, 40 ml!
For context, the world average is 5.45 litres of wine per person each year. Even the Chinese who aren't really big wine drinkers gulp down 1.56 litres per year. So winemakers are hoping we'll get close to that figure at least. But it's quite unlikely that we'll get there anytime soon. The country is pretty big on hard spirits such as whiskey and this category accounts for 70% of liquor consumption.
And there's a reason why Indians tilt towards spirits — we can point fingers at colonisation.
See, when the Portuguese and French came over to India in the 16th century, they brought wine. But soon, the British turned up and brought their spirits along. Indians watched these folks sip on whiskeys and gin and it simply remained part of the system long after the Brits left. We just couldn't get rid of this colonial hangover.
But then, the 1990s rolled around. And companies such as Grover Zampa and Sula Vineyards stormed into the scene. They wanted to change India's drinking habits. And even though you might not think that a 1% share of a customer's wallet is much success in 2 decades, it's better than 0, right? Because back in 2000, all the wine was imported. People only sipped wine at 5-star hotels. That's where 95% of the consumption took place.
Today, the numbers are very different.
84% of the wine is grown domestically. And just 25% of the wine is consumed at fancy hotels and restaurants. People prefer to pop up a bottle, settle down on their couch and sip it while enjoying a movie night with friends. Things have changed.
Sure, a part of it is because imports of foreign wines attract a tariff of 150% of their value. It's exorbitant and it's expensive to drink a bottle of French or Italian wine.
But the changing habits are also due to efforts by these winemakers. Just look at Sula — it's actually in the top 10 wineries in the world in terms of social media presence. They've made wine hip and cool. While globally 65% of wine drinkers are over the age of 45, India is different. Very different. In 2018, industry research firm Wine Intelligence found that over 50% of Indian wine drinkers are actually millennials. That means, 37 years and below (it was 2018 remember!)
Now Sula was smart. They knew the market dynamics were different in India. They understood that millennials love experiences. So they decided to tap into that. They launched a Wine Tasting Room in 2005. They created a music festival and called it the Sula Fest in 2008. They knew folks liked to travel. So they began wine tourism in 2008 too. And every year, over 350,000 people visit their vineyard. And the occupancy numbers? Better than most hotels in India at 70%.
All this has meant that out of the 40 ml we drink, 20 ml of it is probably Sula's wines. The company runs half the market. Slowly and steadily, this 23-year-old company has climbed to the top.
But hold on…we can't just credit these folks. Alcohol is a tricky space to navigate in India. There are myriad laws governing the industry. And it varies from state to state. So unless you have a state that recognizes that wine isn't necessarily a social evil, it would've been tough to begin cultivating all those grapes too.
And that boost came from Maharashtra in 2001. The state looked at its alcohol policy and decided to give special treatment to wine. After all, it comes from grapes. It is quite 'agricultural' in nature if you think about it. So wine got rebates on excise duty and sales tax. But it wasn't just that, with changes in policy, wineries got access to bank-funded working capital for the first time too. It was important because it takes years to grow grapes, age them, and then bottle them. Entrepreneurs needed interim cash to keep their businesses afloat. And this helped greatly.
In 2007, Karnataka followed it up as well. It saw what was happening in its neighbour's yard and thought, "Hey, I want this too!"
The end result — 97% of the grapes grown for wine originate in these two states. And they actually account for 57% of the total wine consumption in the country too.
And now Maharashtra's leading the way again with a new Wine Policy that's bringing some big changes. Now if you've visited the US or Europe, you might've noticed that wines are freely available in most supermarkets. You don't have to pop into a liquor store to pick it up. That means you could be nudged into making an alcoholic purchase alongside your groceries. Because it's right there. Well, that's what Maharashtra's new policy intends to do — sales of wines will be allowed at supermarkets and grocery stores of more than 1000 sq ft. That alone could lead to an uptick of 20% in sales of wines. At least that's what industry experts seem to think.
Sula will be banking on other states doing the same.
Promotion
However, that's not to say that Sula has everything going for it. The company's revenue growth hasn't been stellar and they are doing an offer for sale (OFS). Meaning existing investors are selling their stake for money and the IPO proceeds won't go into growing the business per se.
So yes, while the Indian wine industry could see a resurgence, it's not to say that Sula will most certainly go on an incredible run. We will have to just wait and see for that.
Until then…
Don't forget to share this article on WhatsApp, LinkedIn and Twitter
PS: Just so you know, Sula is not the first wine company wanting to tap the public markets. Fifteen years before Sula started operations we had Champagne Indage which went public in 1984. It was renamed India Vintners in 2008. But it didn't really set the scene on fire and ran into financial troubles by 2009.