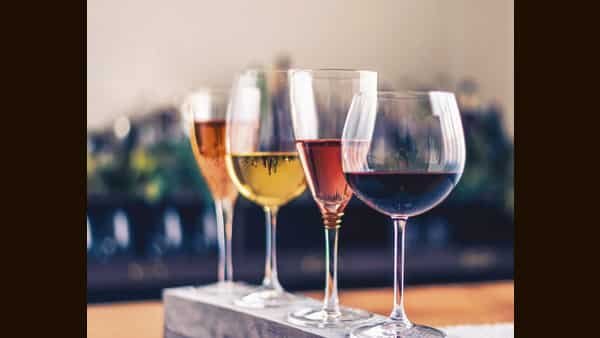 The market for alcoholic beverages in India is amongst the biggest in the world. The industry is consistently growing year-on-year primarily on account of two factors – growing disposable incomes and a gigantic young population. The demographically younger population, which seems to be at the forefront of alcohol consumption makes investing in this sector a good option for the long term.
However, one also needs to consider the valuation of these stocks before adding them to their portfolio. In that vein, here's a list of 3 such stocks that are not just profitable but also trading at the lowest P/E.
IFB Agro Industries Limited
IFB Agro Industries Ltd (NS:) is a diversified business with three main divisions – Marine, Animal healthcare & Alcohol and bottling. It is the largest manufacturer of Indian Made Indian Liquor (IMIL) in West Bengal and has a market capitalization of INR 523.57 crores. In FY22, the company clocked a revenue of INR 1,027.21 crores, crossing the INR 1,000 mark for the first time ever.
Consequently, the profit surged 26.22% on a YoY basis to INR 58.54 crores in the last fiscal, which is again the highest. FIIs have also increased their holdings from 0.22% in September 2021 to 0.29% in September 2022. In the last one year, the stock has remained almost flat, with a -5.5% return but the earnings jump lowered the P/E ratio to 8.94, which is the lowest amongst all profitable listed-liquor stocks.
Aurangabad Distillery Limited
You might not have heard of Aurangabad Distillery Ltd (NS:), as it's quite a small distillery, having a market capitalization of just INR 107 crores. It makes Rectified spirit, Denatured Spirit, Neutral Alcohol, Potash, Bio-potash, etc, catering to other industries such as pharma, aromatic industry, etc.
The FY22 revenue surged to the highest ever, at INR 102.82 crores, while net income jumped over 194% to INR 8.98 crores. As it's a very small company, the stock is also illiquid and not suited for regular trading. It trades at a P/E ratio of 12.02, despite a 1-year rally of 71.9%. Currently, the stock is trading around INR 129.65 and has decent support at around INR 110.
GM Breweries Limited 
The last stock on the list is G M Breweries Ltd (NS:) which is engaged in the manufacturing and sales of country liquor (CL) and Indian-made foreign liquor (IMFL). The company has a market capitalization of INR 1,131 crores. It is doing good on the financial front, clocking a 31.4% YoY growth in revenue to INR 487.05 crores in FY22, which also led to a 16.5% profit jump to INR 93.37 crores.
In FY17, the company was operating on a profit margin of 23.86%, which more than doubled to 51.06% by FY22. It's rare to come across companies that operate at 50% margins. FIIs have also increased their stake, from 1.38% in June 2021 to 1.78% in September 2022. Due to a 9.2% decline in the share price in the last one year, and an earnings jump, the P/E ratio is a lucrative 12.12.
Source: Investing.com