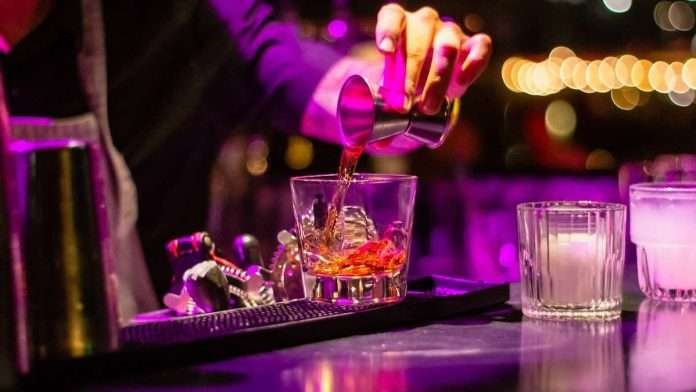 Whisky is called 'a gentleman's drink' for a reason. It is one of the smoothest alcoholic beverages that has an acquired taste, which seasoned aficionados swear by. Whisky is a distilled drink made from fermented grain mash and aged in wooden casks or oak barrels. While a host of international whisky brands are now easily available in India but you can find many good ones being manufactured in our own lands. You can escape duty and experience a good drink from the Indian whisky brands mentioned below.
5 Of The Best Indian Whisky Brands
1. Royal Ranthambore – Heritage Collection
Radico Khaitan Limited (RKL) is one of the oldest and largest manufacturers of Indian Made Foreign Liquor (IMFL) in India. Royal Ranthambore – Heritage Collection is an ode to yesteryear rulers and represent Indian royalty. It is crafted from different bespoke blended malt scotches from various regions of Scotland. The rare scotch grain is made from 100% malted barley blended with oak-infused Indian grains. It has a prominent woody note that lingers on even after the first sip.
2. Paul John Oloroso Select Cask
The award-winning Paul John Oloroso Select Cask is manufactured in Goa and is popular all across the globe. The single malt leaves a meld of sweet and sour notes of dark chocolate with a citrusy finish that transports you to a beachside.

3. Yaksha
Yaksha is a premium whisky from the house of Blisswater Industries. It is inspired by the fusion of the mystical Soma-infused ingredients with premium Scotch from the highlands of Scotland. Currently available exclusively in Goa, it will soon be available in other parts of India as well. Yaksha is a rich melange of the finest Indian grain spirits and quality malt and scotch that is 5 years aged in first-fill bourbon barrels made of American Oak. The whisky is charcoal filtered to create a refined texture for smoky finish. The blend exudes soft smokiness and hints of honey and dates.
4. Amrut Fusion Single Malt Whisky
Amrut Fusion Single Malt Whisky is manufactured in by Amrut Distilleries in Bengaluru. It is a blend of Scottish and Indian barley. The blend offers a mash-up of fruity, citrusy spice and vanilla-chocolate flavours with a surprising finish of marmalade.
5. ICONiQ White
Allied Blenders and Distillers (ABD) Ltd. recently announced the launch of its new whisky "ICONiQ White". In a bold new step for the Indian alcobev industry, the brand was first launched first in ABD MetaBar – the organization's presence in the metaverse. ICONiQ White is a blend of imported Scotch malts aged in bourbon oak casks, blended with select matured malt and finest Indian grain spirits. The fruity and nutty aromas of the blend complement its woody character.