One-day Uttar Pradesh Conference on Emerging Opportunities in AlcoBev Manufacturing Industry 'Alcotech Expo 2022' recently concluded successfully.
Alcotech 2022 was organized under the joint aegis of Growide Exposition and Aabkari Times, with support of U.P Excise, InvestUP UPPCB and NSI- Kanpur on 18th November at The Regnant Hotel, Nirala Nagar, Lucknow. All the speakers present in this event accepted that Uttar Pradesh will now lead the industrial revolution. The present government of the state has simplified the rules to provide a better environment to the industries and has made entrepreneurs a great investment attraction.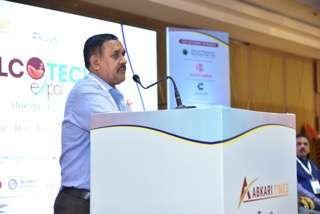 Dr. Jogendra Singh, Joint Director of the Excise Department, the chief guest of the ceremony, said that the state government is giving a lot of facilities to the investing companies. They have been given the facility to apply online on Nivesh Mitra's portal. All types of industrial licenses and permits are being obtained online. Now the companies do not have to go round the office.
Prof. Seema paroha from National Sugar Institute, Kanpur (NSI) presented her information on increasing employment and utilization of farmer and sugarcane in the manufacture of alcoholic beverages.
Joint Excise Commissioner Dheeraj Singh apprised new entrepreneurs about the facilities being provided by the Excise Department and encouraged them to invest in the state. AEC, Taskforce Rajesh Mishra and DEO, Lucknow Sushil Mishra took a round of stalls. Around 18 companies from all over the country engaged in manufacturing activities had displayed their products. He gave information to the visiting investors from setting up the company to running and selling it. The companies present in the exhibition enumerated the applications and benefits of growing technology in the field of alcohol and ethanol.
Organised jointly by Aabkari Times magazine, Natural resource Biochem Private Limited, Gorakhpur, Avant Garde Consultancy and Sona Machinery; the conference had technical sessions in the form of presentations, plenary sessions accompanied by exhibition; which saw prominent experts putting their thoughts on various topics of alcohol industry in today's context.
In a statement, PS Mishra, Managing Editor, Aabkari Times informed that hundreds of visitors as well as delegates from industry academia participated in the event and had thought-provoking discussions.
AlcoTech was about development of advanced alcobev engineering materials for innovations in distillery, brewery and related sectors such as plants & machinery, Grain Milling, Enzymes, Chemical Solutions for Molasses and Grain Based Distillery, ZLD technologies for Distilleries, Pet Packaging, Infused Water for Blending and more, giving new direction to research and development, where the learning was to complement each other by utlility and not by default. This led to opening of new avenues for the industry to bring forth well-researched, innovative products and solutions.
The conference was able to bring experts from various fields like research, manufacturing, end-users and entrepreneurs on the same platform to bridge the gaps and give the right impetus to the advanced technologies in alcobev to take the country forward. It disseminated knowledge and especially inspired young entrepreneurs seeking new avenues for growth.
Prominent speakers who participated in the conference included renowned experts from UP Excise, NSI- Kanpur, Natural Resources Biochem Pvt. Ltd, Avant Garde Systems and Controls P. Ltd, Balaji Enzymes and Chemicals.
About our sponsors and their products-
Natural Resources Biochem P. Ltd- (NRBPL) is a team of young and dynamic professionals with a mission to serve industries with novel products and technologies to improve productivity and add value to manufacturing processes. Mr. Shiv Prasad Sahani is the director and heading the team with his efficiency. They have a group of professionals with domain expertise for different industrial manufacturing processes. In a very short span of time, NRBPL with its domestic and international business partner companies have built up a network of a customers in industries such as distillery, brewery, sugar, food, textile, pulp& paper, etc.
Avant-Garde is a professionally managed organization with over 30 years of service excellence in Concept-to-Commissioning EPCM (Engineering, Procurement and Construction Management) Services. Avant-Garde is amongst the few engineering organizations providing total engineering solutions in all disciplines for complete project implementation under one roof. Their services include Conceptual System Design, Techno-Economic Feasibility Report (TEFR), Detailed Engineering, Project Management. Their Engineering expertise spans multiple disciplines..
Promotion
Sona Machinery, the leading manufacturers of Agri-machinery equipments, showcased its cutting-edge technology products for turnkey Rice and Grain Milling & Processing plants. Mr. Vasu Naren, Managing Director & CEO, Sona Machinery, said, "The upcoming times would be the golden years for the industry as the Government is planning E20 for Ethanol Production. Under E20 Policy, the government will increase the blending of ethanol in Petroleum from 10% to 20% by 2025, thus increasing the demand in new Distilleries set up. The event was a great opportunity to understand the upcoming trends in the alcohol and beverage industry in India, thereby helping us to prepare for the ever-evolving market. It offered the opportunity to meet industry experts and deliberate upon the challenges and scope of investment in the sector."
Regreen Excel EPC India Pvt.Ltd. is leading Company in the field of Distillery, Sugar & Cogeneration, BioFuels, Zero Liquid Discharge Systems and Renewable Energy in Pune Maharashtra. It is a technocrat driven organization having a cumulative Team experience of more than 3 decades / 250 numbers distillery & Ethanol projects worldwide.
B.G.Shirke Construction Technology Pvt Limited – PHE Division is pioneer in understanding customer requirement of grain storage, design, testing, manufacturing, supply, erection & commissioning of Galvanized Iron Corrugated (read as GIC) SILO system. In the last 30 years, they  have successfully installed more than 600 GIC silo systems within the country and overseas as well, amounting to 2 million tonnes of food grain storage.
They are the reputed manufacturer, supplier, distributor, wholesaler and trader of a vast series of grain handling and pollution control equipment. Their product range comprises of Grain Handling Systems, Bag Filters, and Pneumatic Conveying Systems. They have established a world class infrastructure equipped with latest and advanced technology machines that help us in coming up with products that are replica omega dimensionally accurate, highly durable, corrosion resistant, extremely efficient, and strong construction.
With over 300 engineering staff pan India, CTIS has set its sights deep into the future of Good Governance, way ahead of our time. CTIS, with high expertise in cutting edge technologies has emerged as a trailblazer in ICT & IOT Technologies creating opportunities in e-Governance, System Integration, Analytics and IT Infrastructure Management Services.

SpectraA Technology Solutions Limited., Ltd is the source engineering based company with expertise spread across different industries Breweries & Spirit Bottling Plant, Microbreweries, Cosmetic, Personal products & Hygiene and Food & Beverages. SpectraA Technology Solutions Limited is a major force in manufacturing of customized equipment and one of the few companies in the India which manufacture a complete range of different types of equipment under one roof on turnkey basis.
They are a leading manufacturers & suppliers of semiautomatic machines and spare parts for Semiautomatic & Automatic bottling machinery used in F.L. Pharmaceuticals & Food industries. We have a group of highly qualified technocrats who can provide our services for installation & maintenance of plant & machinery of bottling line .
In LIQUOR .industry, we have a good experience of manufacture & install various types of machinery used right from Brushing, Rotary Bottle Washing, Chain / Belt Conveyors, Inspection Hood, Hand Label Gumming, Filling, Cap Sealing, Filter Press, Centrifugal Type Transfer Pump, Online Filter, Batch Printing, Label Overprinting, Rotary Filling ( for various fluids), Vaccumatric Filling, Automatic Filling, Labelling, Cartoon Sealer, Gravimetric Automatic Filler machine etc.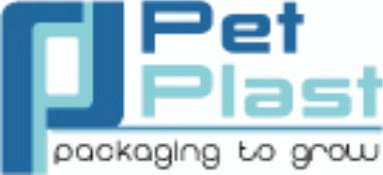 PET Plast India 'An ISO 9001:2015 Company is india leading pet blowing machine manufacturer for a decade now and catering to various liquid packaging industries link mineral water plant, juices, edible oil, liquor, soft drinks, cosmetics, home care, and confectionaries etc. our automatic series are industry 4.0 ready with all revolutinary / innovatory / digital / ultra modern features in place. our happy customer across the national and international borders have always been source of inspiration for us to bring someting new ebery time. 9821080194 image

Detecht is an innovative solution provider of identifying the genuine alcohol and its strength. The strength of the content inside bottle can be detected with the help of advance technology provided by them.
SIPRO HEAVY ENGINEERING are engaged in manufacturing of Process equipment like Reaction Vessel, Distillation Column, Storage Tank, Ribbon Blender, Heat exchanger, Microbrewery, etc
Our organization has acquired a strong foothold in the industry. Owing strong business insight and rich industry experience, we have been able to provide the utmost level of contentment to our clients spread across the market.
MEDAS EnggDesign Pvt. Ltd. is a leading process solutions company providing concept-to- completion engineering and single point services to the alcohol/ethanol industry, food and beverage industry including dairy plants and industrial wastewater treatment technologies.
We offer the very best, insight-based solutions to our clients. Our distinct solutions will enable you to obtain great benefits out of your business.
Jagdamba Engineers & Consultancy is a renowned organization engaged in manufacturing and supplying Material Handling, Pollution Control & Industrial Drying Systems, Heat Exchangers and other Process Equipment. Offered product range includes Grain Handling System, Coal Handling System, Bucket Elevator, Hammer Mill, Dust Collectors, Fume Extraction System, Pollution Control Cyclone, Centrifugal Fan, Bin Aerators, Vibrating Motors, Weighing System, Drum Filler, Conveyor and many more. We are also engaged in providing Fabrication, Erection, Project Engineering & Consultancy Services to the customers.
QTS Solutions has built a customizable real time tracking solution that enables seamless integration of device data into other enterprise applications. The solutions meets real time user's expectations by automating the entire asset management operations and adds back office reporting and tracking functions helpful for the distilleries, sugar mills and affliated industry. The business challenges of remote asset management and control are effectively addressed by multi-user , cloud based SaaS enterprise application for asset management and API's enable integration with existing ERP systems for data analysis.
Estuary is a world's first blending water. A new category of crafted water, with precisely sculpted TDS levels, that makes spirits taste smoother and more flavorful.
Catalysts is pushing the boundaries of Industrial Enzyme formulations by creating superior and innovative products. Our expertise spans the domains of Biochemistry, Microbiology, Molecular Biology, Biotechnology, Bioinformatics, Fermentation Technology, Animal Feed, Analytical Chemistry, Environmental Chemistry and Wastewater Management. Their technical team offers real time process and troubleshooting support to various industries including Molasses Ethanol, Grain Ethanol, Carbohydrates processing, Malt extraction, Brewing process, sugarcane juice processing, Animal Nutrition and Agriculture.

With a solemn promise of 'Freshness Preserved', Asepto is the "Liquid Packaging" Brand from the house of UFlex Limited – India's largest fully integrated multinational flexible packaging materials and solution company. We are the first Indian manufacturer of aseptic liquid packaging material with a state-of-the-art facility in the industrial hub of Sanand in Gujarat. Our offering is designed to deliver user convenience, easy opening and optimal shelf life to products like Juices, Non-aerated Alcoholic Beverages and highly perishable liquid consumables like Milk and other Dairy products.