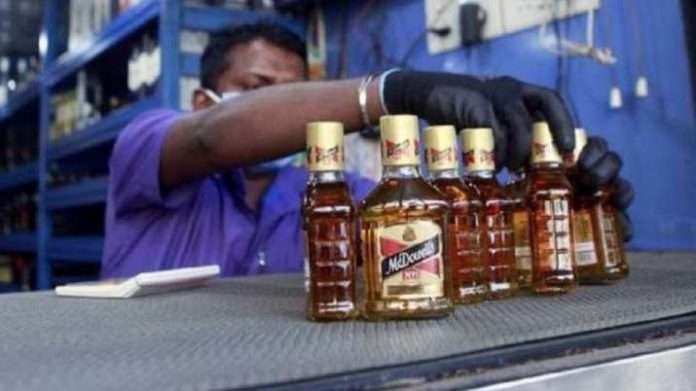 The price of alcohol and liquor in Arunachal Pradesh is about to increase.
The decision was rendered on Wednesday during a conference of the Arunachal Pradesh cabinet convened by Pema Khandu.
INDIAN-MADE FOREIGN LIQUOR
The term "Indian-made foreign liquor" (IMFL) is used by the government, commerce, and media in India to refer to all forms of spirituous refreshments made in the nation separate from traditional drinks, including feni, toddy, arrack, and others.
Spirits made outside of India that are imported in large quantities into India and then bottled by the Importers in an Excise Bonded Warehouse are referred to as IMFL.
Promotion
HARD LIQUOR
The term "hard liquor" is used to denote all spirituous refreshments manufactured by distilling (carefully boiling and condensing) grains, fruit, vegetables, or vegetables that have undergone immense fermentation.
INSIGHTS OF THE CABINET
The Chief Minister of Arunachal Pradesh, Pema Khandu, on Wednesday, convened a conference with all the highest dignities of the State Council on various events and issues. The Cabinet gave some remarkable decisions on the matters brought up in the council.
The government of Arunachal Pradesh has agreed to raise the current excise duty on all types of hard alcohol, which is also constituted the Indian-Made Foreign Liquor (IMFL) and packed products, by 15%.
Promotion
The excise duty rates for military or paramilitary forces should be 50% of the rates of excise duty established to be paid before the import or removal from the manufacturer, following a decision made in the Cabinet led by Chief Minister Pema Khandu.
The Administration also decided to resolve the Assam-Arunachal Pradesh boundary conflict peacefully after taking into consideration the approach of doing so.
It has also approved the proposal to seize control of the DBT-APSCS&T Centre of Excellence for Bioresources and Sustainable Development, which was established at Kimin by the State Govt. under the auspices of the Arunachal Pradesh State Council for Science and Technology, along with the facility's current staff and infrastructure, starting from October 1 of this year.
The Arunachal Pradesh Government underlined the usage of drone technology and intensified the State's intelligence during the meeting.
The National Education Policy (NEP) 2020's implementation status also made a place in the Cabinet briefing, focusing fully on improving youngsters' in skill-building initiatives.
Subsequently, intelligence about the State of 13 federally funded programs, Mission Amrit Sarovar, the PM Gati Shakti program, and the leaked question bank for the Arunachal Pradesh Public Service Commission's assistant engineer (civil) exam was provided.
Promotion
The above news was originally posted on www.inventiva.co.in
Promotion