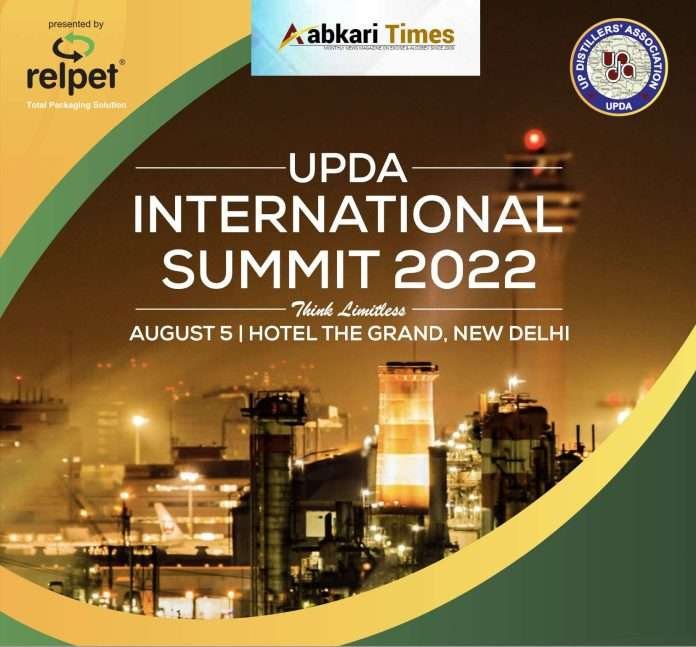 An exhibition and alcobev event for alcohol allied industry conducted successfully. The idea of connecting industry to promote a bridge of solution providers to state excise consistent demand of new advance solutions has opened at The Grand , New Delhi on 5th Aug 2022.
Around 500+ businesses audience from the alcobev industry participated in this event along with remarkable presence of different solution providers from Hungary, Brazil and US Embassy showcased high-quality products and brain storming discussion for the benefit of excise in maintain integrity of the alcohol business in the state, manufacturers and end consumers and other potential business partners such as retail chains and exporters.
The event was inaugurated by the UPDA President Mr. SK Shukla, Mr KP Singh, Chairman, UPDA and Mr. Pradeep Agarwal said that like for the past decade, UPDA event on this year 2022 seeks to connect businesses with manufacturers so as to connect new innovations in AlcoBev trade with new technologies and advancements to stimulate business
At a conference held to facilitate trade for businesses Mr. Vineet Pandey of Reliance Industries Ltd spoken on the ultimate packaging to conserve resources of planet whereas Mr. Aurick Sengupta of SSP spoken on alcohol from agro based and potash derived from molasses in an effective manner, Mr. K. Mohan Kumar from Avant Garde Systems & Controls P Ltd. Spoken on their Zero Liquid Discharge innovation in Molasses/Grain Distillery Plants. Mr. Manish Tandon from Uflex Ltd concluded speaking on Safety and Aesthetics packaging for liquor industry
And in the second technical session, Dr. Vijay Adapa spoken on how maximizing ethanol yield from grain and discussed its biggest challenges and other opportunities.
Many other companies like Praj Industries Ltd, US Grains Council, AB Vista, Natural Resoruce Biochem Pvt. Ltd, Balaji Enzymes and Chemicals Ltd, Raj Process Equipments and Systems Pvt. Ltd, Endress+Hauser India, Membrane Group India P. Ltd, Hagyo Distilling Ltd, Leaf by Lesaffre, Taylormade Renewables Ltd also participated in the event as a speaker and made the event fruitful for the alco industry.
At the event, Brazil overwhelming interests in ethanol and well-established distillery techniques has also been addressed in the technical session. Mr. Bernardo Mendonca from Brazil spoken on the innovative cellulosic Ethanol Technology.
The distinguished member from Brazil Ms. Rutuja Csoma from Hagyo Distiling Ltd presented their Fermentation and Distilling solutions and elaborated how the highest energy efficient distillation is the new kind of technique, a Indian AlcoBev industry should embarked upon.
Promotion
Mr. Rajnish Agarwal, General Secretary thanked everyone for making the event successful and promised to host similar event in Apr 2023.
Subscribe to aabkaritimes magazine for similar event notifications.
Watch video-