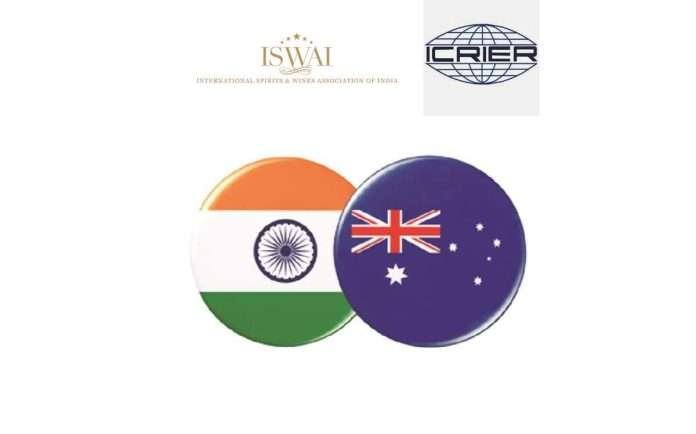 Indian Council for Research on International Economic Relations (ICRIER)  launched a report titled "Liberalisation of Wine Trade under the India-Australia CECA" which focuses on the scope for liberalisation of tariffs on wines and the removal of non-tariff barriers under the India-Australia comprehensive agreement (CECA), due to be signed in December 2022.
Talking at the launch event, Ms. Nita Kapoor, CEO, International Spirits and Wines Association of India (ISWAI), expressed her views on the India-Australia interim agreement and said, "This is the first time in India that people are talking about the AlcoBev sector in the context of a free trade agreement and focusing on Wines. In order to reach (a market of) INR 5,000 crores in the next 5 years, and create differentiated products, scale, best practices, and global standards, it is extremely important for India to collaborate and partner".
"It is critical that ECTA succeeds and the Indian government should seize this opportunity To Make-In-India": ISWAI
 Ms. Kapoor further added, "From a business perspective in the next 5 to 10 years, we will only see incremental growth due to the cascading effect of duty changes because what has been overlooked is the fact, that alcohol is a state subject. A 50% reduction of duty will not influence any reduction in prices of products of international companies whom we are wanting to invite to India. As an industry, it is critical that ECTA succeeds and the Indian government should seize this opportunity and take steps in the right direction".
According to the authors of the report, the ECTA does not cover bulk wine imports, which could fructify "Make in India" plans. Reduction in the threshold level along with zero duty on bulk imports in the forthcoming India-Australia comprehensive agreement in December this year will enhance B2B collaboration, investment inflow, and manufacturing in India. With Australian partnerships, "Made in India Wines" can gain popularity and consumers will have access to a wide variety of products. Further, the Australian industry sees India as a growing market for wine in the next 5 to 10 years. It is not only interested in exporting to India but is also keen to forge alliances that could lead to future "Make in India" initiatives. Indian wine manufacturers pointed out that there is tremendous scope for collaboration with Australian companies. Since both India and Australia have a large number of SMEs in this sector, both countries should promote SME collaboration through buyer & seller meets and through government funding of other marketing initiatives.
"Urge the government to consider the impact of state excise duties while looking at the minimal threshold pricing": ISWAI
Talking about the challenges faced by the industry in India and how the government and industry can collaborate so that trade agreement benefits the wine industry, Ms. Kapoor said, "Agriculture is one area where we are looking for improvements, particularly with respect to wines, as soil and land conditions are extremely important for wines. The other challenge which is making a certain set of products unaffordable, primarily the imported products, are the state duties and their cascading impact. This makes operations commercially unviable which is why threshold prices could be a serious challenge to operate at a price cap of US$5. Therefore, while looking at the minimal threshold pricing, we urge the government to consider the impact of state excise duties."
Promotion
Commenting on bulk wine that cost less than US$1 where the threshold remains at US$5, Ms. Kapoor said, "Bulk is less than 2% of the total AlcoBev industry. The bulk that comes to India and gets Bottled in India (BII), generates employment, and offers revenues to not just the centre, but also for the state exchequer."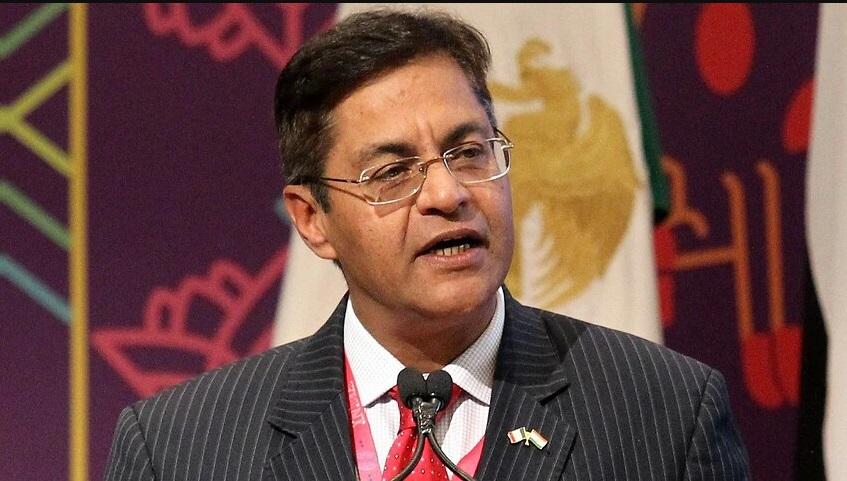 Speaking on the launch, H. E. Mr. Manpreet Vohra, High Commissioner, High Commission of India, Canberra, Australia, said "We have reached a landmark agreement on 2nd April. This is India's first FTA with any developed country in decades. It is the first time that India has agreed to a reduction of tariffs on wine. This demonstrates the fresh thinking of new India today. I compliment the negotiators on both sides for being flexible and responsive and ensuring the provisions are win-win for both sides. Australian wines are enjoying a predominant position in India even before ECTA and I have no doubt this will be further bolstered with the agreement. Wine consumption in India is only about 1 percent of the total market for alcoholic beverages but growing very rapidly among the urban middle class and the youth."
Commenting on the launch, H. E. Ms. Sarah Storey, Chargé d'Affaires, Australian High Commission, India, further added "ICRIER's report demonstrates very well how the benefits of continued trade and liberalization will support growth and investment in the Indian wine sector. Currently, duties on Australia exports to India are 150 percent. Under ECTA, this will reduce to 50 percent and reduce to 25 percent over a decade. The report outlines clearly that we can do so much better. Australian and Indian negotiators should aim for more ambitious outcomes. Our wine producers are innovators and producers they are thinking of a long vision stretching to 2050 and beyond."
Mr. Kuntal Sensarma, Economic Advisor – Economic and Trade Division, Abattoir and NMPPB, Skill Development, FSSAI, MoFPI, GoI, said, "In a  record time of 88 days, we have concluded the signing of ECTA which shows the commitment of the Indian government and trade ministers and demonstrates how globalization and bilateral trade can help the development of the economy. The Ministry of Food Processing Industry has played a very critical role in this negotiation, particularly in regard to the wine sector."
Given that India for the first time liberalised the alcoholic beverages sector in its Interim agreement with Australia, this report will provide the roadmap for the country's negotiations with trade partners like the EU and the UK. The report will help policymakers negotiate trade agreements, sector experts to provide inputs into trade negotiations, and scholars to understand the nuances and complexities of negotiating a trade agreement.
The report was released by H. E. Mr. Manpreet Vohra, High Commissioner, High Commission of India, Canberra, Australia, H. E. Ms. Sarah Storey, Deputy High Commissioner, Australian High Commission, India, Mr. Kuntal Sensarma, Economic Advisor – MoFPI, GoI, Mr. Anil Wadhwa, Former Ambassador; Distinguished Fellow, Vivekananda International Foundation (VIF) and Dr. Deepak Mishra, Director & CE, ICRIER in New Delhi. The release was followed by a panel discussion on "Enhancing Trade and Collaborations in Wines under the India-Australia CECA".
Promotion
About International Spirits and Wines Association of India (ISWAI):
The International Spirits and Wines Association of India (ISWAI), is recognized as an authoritative voice of the Indian Premium Alcoholic Beverage Industry, with a keen insight in government policy, is instrumental in shaping industry perspectives, driving best practices, and promoting the responsible use of alcoholic beverages.
The Association, together with its members, are strong proponents of the 'Make in India' ideology, having made substantial investments over the years in different states of the country to embrace indigenisation, and locally manufacturing a wide range of Indian Made Foreign Liquor (IMFL) and Bottled in India (BII) products.  ISWAI members account for a substantial portion of the tax revenue generated from branded alcoholic spirits and wines across the country, apart from generating employment and business opportunities both directly, and in ancillary industries and services across states.
Our members, Bacardi, Beam Suntory, Brown Forman, Campari Group, Diageo-United Spirits, Moët Hennessy, Pernod Ricard, and William Grant & Sons, who are all global leaders in the global spirits and wine industries, bring rich global experience and best practices, to offer unique solutions and quality products ranging from premium GI-tagged products to an assortment of blended-in-India products.
ISWAI and its members are deeply conscious of being 'Socially Responsible', actively collaborating with government agencies in running various initiatives and campaigns, to curb malpractices in the AlcoBev sector that harm consumer health or lead to a loss of state revenues.
The Association is proud to be an active advocate of Responsible Drinking, and promotes the principle of 'drink less, drink better'.
Watch Session: