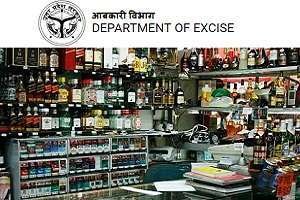 Lucknow: The state government on Thursday issued licences for setting up three new breweries in the state. The move will increase beer production in the state, create employment opportunities and push the state excise revenue up.
The breweries will be set up at Sambhal, Sonbhadra and Barabanki and are expected to bring in a combined investment of Rs 210.30 crore.
Additional Chief Secretary (Excise) Sanjay R. Bhoosreddy said the existing arrangements and rules of excise department were significantly eased in the new excise policy brought under the guidance of chief minister Yogi Adityanath and following the ease of doing business policy, the government has issued licences to Bestbrew Alcobev Pvt Ltd at Babrala, Sambhal, M/s Wallop Brewing Company at Ahraura, Sonbhadra, and M/s Bairagi Pvt Ltd at Somaiya Nagar, Barabanki.
"The increase in beer production will naturally lead to increased demand for barley, which is the raw product for production of beer. This will subsequently increase the income of farmers while also creating employment opportunities," he said.
Bhoosreddy said Bestbrew Alcobev Private Limited will invest Rs 150.30 crore in its project while M/s Wallop Brewing Company will set up its unit with investment of Rs 30 crore. The third brewery will be set up in the name of Bairagi Breweries at Somaiya Nagar, Deva Road, Barabanki with an investment of Rs 30 crore.
Excise commissioner Senthil Pandian C said around 700 people will get employment with the establishment of the three breweries. "With the proposed consumption of about 1.88 lakh quintals of barley in the production of beer by these new breweries, the income of farmers will also increase. Industrial units manufacturing bottles and other packaging materials will also be benefited by the establishment of these breweries. We are expecting as much as Rs 1,750 crore to be generated as excise revenue," he said.