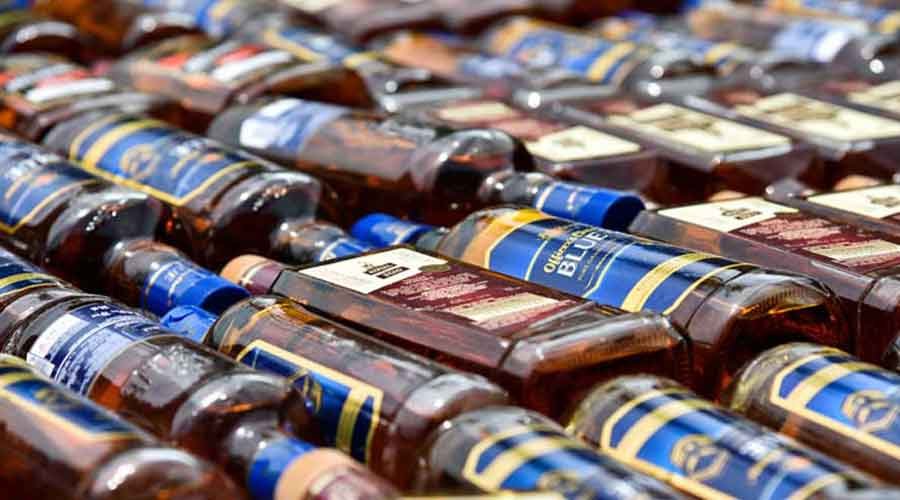 Retail counters selling liquor will remain closed and restaurants serving liquor will be barred from doing so roughly across the entire Calcutta police area from Tuesday evening to Thursday evening because of the by-election to the Bhowanipore assembly constituency on Thursday.
The restriction will start from 6.30pm on September 28, according to a notification issued by the state excise department.
This means no liquor shops, bars, restaurants that have a liquor licence will be allowed to serve liquor from Tuesday evening till the end of polling on Thursday evening.
The notification also mentions there would be similar restrictions on the sale and supply of liquor in the whole city next Sunday, October 3, when the votes will be counted.
A senior excise department official said since the Bhowanipore Assembly constituency is spread across a major part of the city including Bhowanipore, Alipore, Park Street and Chowringhee it was decided that as a precaution before and during the elections, liquor selling and serving establishments, even in adjoining pockets of Calcutta, would be kept closed on the specified days.
It means liquor will be available in places like Salt Lake and Howrah on those days.
Not much else is likely to be affected because of the election.
Transport: Senior transport department officials said the by-election would not have any impact on the availability of public transport in the city before or during the election date.
"Although several vehicles, especially buses, are requisitioned on election duty, but as this is just for one constituency, and vehicles are also being requisitioned from South 24-Parganas, there would be no visible impact on the availability of public transport in the city," said the official.
Movement: Police said Calcuttans moving around in the Bhowanipore constituency on the day of the election should be prepared to face questions on why and where they were out. It is advised not to roam around without any reason, an officer said. "If we find that a particular vehicle or individual is roaming around near the booths repeatedly, he or she could be arrested," said an officer.
Senior officers said there would be no restriction on the movement of vehicles outside the Bhowanipore constituency. If at all residents of the voting constituency have to step out of their home for some urgent work, cops said they should carry their government identity cards.
Cash: There is no restriction on carrying cash if the person can explain the source and purpose of carrying the money.
"In case of amounts larger than Rs 50,000, we will inform the returning officer and then the income tax department," an officer said.
The above news was originally posted on www.telegraphindia.com