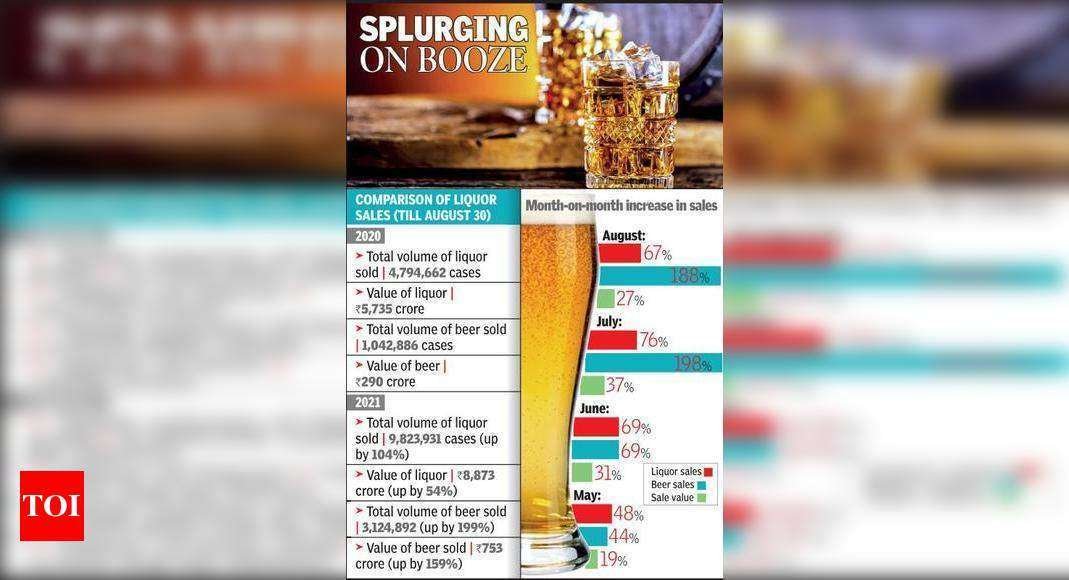 Vijayawada: The state government's ambitious plan to implement complete
prohibition
in a phased manner by reducing consumption is yet to yield positive results.
Liquor sales
this year have so far recorded a 60% rise in terms of revenues and more than 100% in terms of volume, compared to the corresponding period last year.
The YSRC government introduced a
new liquor policy
soon after coming to power and announced its plan to implement complete prohibition by reducing the number of outlets in a phased manner. Retail liquor outlets were downsized by 33% in two phases. The state government also increased prices of liquor by up to 50% to discourage alcohol consumption.
After the first round of reduction in number of shops, there was a reduction in sales. But revenues did not come down even after the decrease in sales due to an increase in liquor price and the imposition of an additional retail excise tax (ARET). The state government, however, has said that its plan of complete prohibition has been yielding results as liquor sales have fallen by 30% and beer sales by 50%.
But this trend appears to be reversing as sales have increased phenomenally in 2021 compared to 2020, even with fewer shops. There was an increase of 104% in liquor sales till August 2021 when compared to the corresponding period of 2020. Beer sales have gone up by a whopping 199% in 2021.