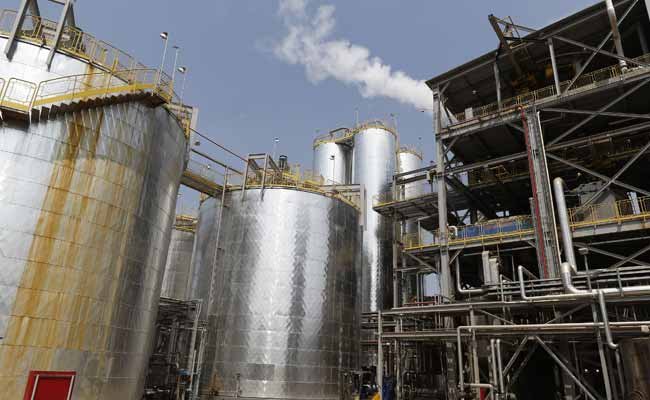 PATNA: State industries minister Syed Shahnawaz Hussain on Friday called on Union petroleum minister Hardeep Singh Puri in Delhi and sought removal of the bottlenecks in the way of setting up ethanol plants in Bihar.
Shahnawaz informed Puri that proposals worth Rs30,382.15 crore for setting up ethanol units have been received and processed. However, for the want of a tripartite agreement, banks have not been forthcoming in financing the projects.
He said if a 7-year tripartite agreement among the oil marketing companies, banks and ethanol units for 100% buyback of ethanol is executed, then the companies could fast set up units in Bihar. Shahnawaz sought the petroleum ministry's help in this regard.
He also demanded maximum ethanol sourcing quota for Bihar. Bihar has a relatively much higher quantity of raw material required for ethanol production. "Therefore, if a higher quota is set for Bihar, then it will help achieve the biofuel mission of the Modi government, besides helping Bihar's industrial mission," he told Puri.
Under the National Biofuels Policy, 2018, the Centre has revised the target year for 20% blending in petrol from 2030 to 2023 and reached out to various states for promoting production of ethanol and other biofuels.
Bihar is the first state in the country which came out with its ethanol production promotion policy.