Industries department presents draft policy with a host of incentives
---
---
The Jharkhand government is working on a plan to promote ethanol production in the state to boost alternative sources of energy in the field of biofuels.
On Monday, the state industries department unveiled a draft policy, titled, Jharkhand Ethanol Production and Promotion Policy 2021, and held a discussion with potential investors.
Addressing the gathering, state industries department secretary Pooja Singhal said that the state government was working on several sector-wise policies and hoped to unveil at least seven of them in the next two months. She also spoke of some of the advantages of investing in Jharkhand, like, ease of doing business, a land bank and a host of upcoming industrial parks and special economic zones.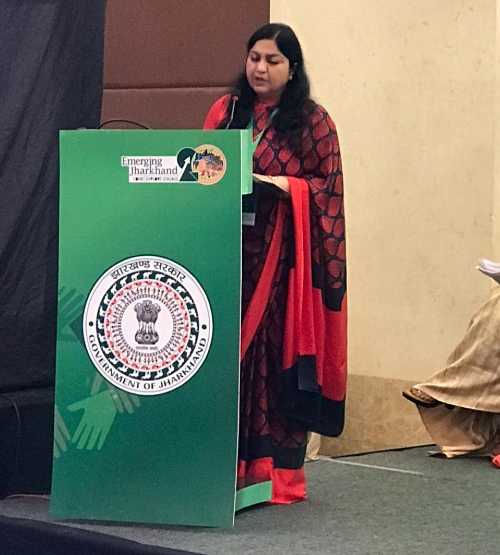 On the ethanol sector, she said, "Given the availability of feedstock used for ethanol production, Jharkhand can easily sustain a minimum of 600 KL/day of production for the captive market available in eastern India."
Notably, ethanol is distilled from sugarcane, molasses, maze and agro waste. Since sugarcane cultivation is scare in Jharkhand, investors will need to procure raw material from nearby states like Bihar, Uttar Pradesh, Andhra Pradesh and the likes.
Explaining the salient features of the draft policy, she said, "The policy proposes a highly remunerative incentive structure including capital subsidy at 25 per cent of the investment made in fixed capital of up to Rs 10 crore for MSMEs and Rs 50 crore for non-MSMEs. This apart, there is also a one-time skill development subsidy at Rs 13,000 per employee for training employees who are domiciled in the state. Also, employment cost subsidy (50 per cent reimbursement for male workers and 100 per cent reimbursement for female workers) of expenditure on account of contribution toward ESI and EPF schemes for a period of 5 years will be provided."
Among others present on the occasion were industries director Jitendra Kumar, deputy commissioner, Department of Excise and Prohibition, Rakesh Kumar, representatives of various trade bodies, including Federation of Jharkhand Chamber of Commerce and Industries.
The above news was originally posted on www.telegraphindia.com