On June 5th – which happened to be World Environment Day – the Prime Minister announced that the target to reach 20% ethanol-blending (E20) in petrol would be advanced by five years to 2025.
To that end, about $7bn has been earmarked to ensure the production of the 10 billion litres of ethanol required annually to meet the E20 standard – three times of 2021-levels.
Ethanol What?
Ethanol is a biofuel. These are unlike petrol and diesel, which are formed from the process of fossilisation (ergo, "fossil fuels"). Biofuels are derived from processing organic matter like sugarcane molasses and agricultural waste.
Ethanol is considered a renewable fuel and, being usually mixed with different quantities of regular fuel, is often touted as a low-cost alternative to petrol.
The Significance of Ethanol
Broadly speaking, there are three main advantages of ethanol over fossil fuels.
First – and most obvious – it is less polluting than its peers and, according to a NITI Aayog report, "offers equivalent efficiency at lower cost than petrol".
Second, since the raw materials used in the manufacturing process are agricultural wastes, it offers farmers an alternative source of income. Along similar lines, it provides a way for surplus rice or damaged food grains (both of which India has lots of every year) to be used productively.
Third – and this is crucial – ethanol-blending reduces India's dependency on oil imports and as such cuts its hefty fuel import bill.
The country's oil marketing companies (OMCs) are already afoot trying to diversify their import sources, nearly two-thirds of which are currently concentrated in the Middle East. Rising global crude prices have translated to surging retail fuel prices at home and ballooned the import bill. The world's third-largest oil importer spends about $100bn a year on fuel imports, a number that is expected to rise in the near-term due to demand and despite the environmental and fiscal damage.
Ethanol offers an attractive alternative. Furthering the E20 plan alone could help the Government save about $4bn a year.
FYI: Globally, over 80% of ethanol production comes from only two countries – Brazil and the US.
India's Tryst With Ethanol
Ethanol fever is not a recent phenomenon. In 2001, a pilot project was launched wherein 5% ethanol-blended (E5) petrol was supplied to retail outlets. Two years later, the Ethanol Blended Petrol Programme was launched in nine states and four UTs.
The National Policy on Biofuels (formulated by the Union Ministry of New and Renewable Energy in 2009) was the first to put forth the E20 target. But the initial deadline was not 2025 or even 2030 – it was 2017.
In fact, despite nearly two decades of R&D in ethanol-blending, 98% of fuel requirements in road transport continue to be met by fossil fuels. Only a microscopic 2% is attributed to biofuels.
What's Eating India's Ethanol Progress?
Two main factors – supply woes and raw material fluctuations.
Presently, the ethanol availability in the country is about 300 crore litres. Of this, 130 crore litres go to the liquor-making industry – something off limits for ethanol, considering the fiscal importance of alcohol to the states. About 70 crore litres of the remaining ethanol is needed in the production of chemicals. That leaves only about 100 crore litres for fuel-blending.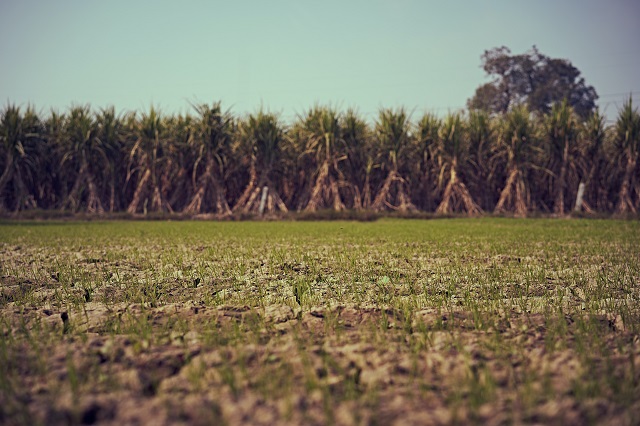 Furthermore, sugarcane molasses are the raw materials for most of India's ethanol output. This is an Achilles' heel because cane production is both cyclical and unpredictable. The former means production is not a year-long affair and the latter subjects the process to the vagaries of nature and uncontrollable factors.
In 2016-17, for instance, a drought in Karnataka and Maharashtra hurt overall sugarcane (and thus ethanol) production, which reduced allocations to fuel-blending to a mere 66.5 crore litres. Also, given the complicated network of states taxes and levies, sugar mills tend to prefer deals with distilleries (which are quicker and offer better margins) over deals with OMCs.
FYI: There's also a risk concentration. Most sugarcane production is accounted for by five states, which also account for most ethanol units.
What is Being Done?
Well, the way out of supply crunches is simply to build more biorefineries. The Government's recent push for E20 includes a $6.8bn investment to build new production units.
As for the sugarcane factor, there's a push underway to increase reliance on non-cane sources like rice and wheat, which currently make up only 10% of supplies. The aim is to split the dependency between sugar and grains 50-50.
What Next?
Things have been slowly changing for the better in recent years. OMCs secured 170 crore litres of ethanol in 2019-20 and achieved 5.09% blending.
The E20 target, whilst ambitious, isn't necessarily impossible. With the right fiscal guidance and policy measures, India may well be on its way to ethanol supremacy.
That said, a post-petroleum world (at least until the onset of electric vehicles) would warrant some degree of vehicular recalibration. Four- and two-wheelers in the country were originally designed for E10 fuel; E20 may lead to a 3-6% drop in vehicular efficiency.
However, with hardware and tuning, this loss can be reduced. E20-compliant materials may be rolled out from April 2023, with E20-tuned engines expected to hit the streets two years later.
The cut-throat world of Business and Finance means that there is fresh News everyday. But don't worry, we got you. Subscribe to TRANSFIN. E-O-D and get commentaries like the one above straight to your inbox.
The above news was originally posted on transfin.in
Promotion
Promotion