Seen here is an Ethanol factory. The adoption of Ethanol is yet to gain traction in the country
If you have been tracking/following the rise of petrol and diesel in India, you would know that prices of both fuels are at an all-time high. In fact, there are close to 15 cities in India where petrol prices have breached the ₹ 100 mark. In Mumbai, the financial hub of India, petrol is priced at ₹ 101.76 on June 9, 2021.
On the same day, the district of Sri Ganganagar in Rajasthan saw petrol price of ₹ 106.64 per litre. The fluctuating (mostly going upwards) prices of fuel in India are making lives difficult for the average Indian and it makes sense to explore alternative fuel sources such as CNG, bio-fuels and of course electrification or electric vehicles. While most of us have a fair idea of the advantages and challenges that come with electrification, the use of biofuels like Ethanol are yet to be fully explored or adapted. So let's take a look at the advantages and disadvantages of Ethanol as a fuel option.
Advantages of Ethanol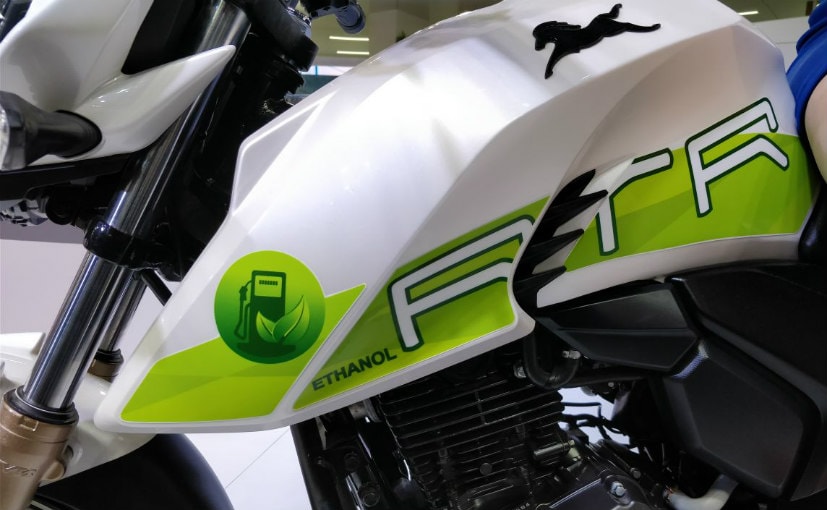 India is one of the largest producers of sugarcane in the world. In fact, the latest data shows that India was the second largest producer of sugarcane after Brazil in 2020. In 2018, India's sugarcane production was in surplus by 50-60 lakh tonnes and the Union Transport Minister, Nitin Gadkari, said plans of promoting Ethanol as a fuel were in the works.
Considering the fuel is derived from fermentation of sugarcane and corn, the idea sounded good as India having significant sugarcane production, some of it could have been diverted towards making ethanol as well.
Made mostly from molasses, Ethanol works well as an alternative fuel. There are no particulate matter (PM) emissions. Burning Ethanol emits carbon monoxide, carbon dioxide, water and formaldehydes. Most vehicles already have the technology to oxygenate carbon monoxide and carbon dioxide. Ethanol reduces nitrogen oxide emissions from combustion as well. So, as a fuel, ethanol is cleaner and a renewable source of energy too.
It is non-toxic, biodegradable, as well as safe to handle, store and transport too. It is an oxygenated fuel that contains 35 per cent oxygen.
The current price of one litre of Ethanol is ₹ 62.65, which is significantly cheaper than petrol or even diesel.
Increase is Ethanol production will boost the country's sugarcane production, which in turn, will be beneficial for sugarcane farmers.
India has brought forward the target for selling petrol with 20 per cent blended Ethanol to 2023, thereby reducing dependence on oil from foreign markets, which is over 85 per cent, and cutting the carbon emissions.
Currently, India uses fuel with 8.5 per cent blend of Ethanol, which is said to go up to 20 per cent by 2023. So, Ethanol has huge potential, especially in the energy and automotive sectors.
Disadvantages of Ethanol
The current production capacity of Ethanol in India is 4.25 litres billion per day (LPD). By 2022, this number is expected to reach 5.25 billion LPD, which can result in 10 per cent blending in fuel. But, achieving 20 per cent blend in fuel, the Ethanol production needs to go up to 10.50 billion LPD by April 2023, which is an increase of 147 per cent. And that seems highly unlikely.
Current ICE cars cannot simply switch to using 100 per cent Ethanol as fuel. The engines need several modifications to run on Ethanol. Now, countries like USA and Brazil have used Ethanol as fuel for close to two decades. While India does have a policy on bio-fuels, which includes Ethanol, the fuel type is yet to be commercially available.

Promotion

Promotion

So far, the TVS Apache RTR 200 E100 FI is perhaps the only two-wheeler (passenger vehicle) which can run on 100 per cent Ethanol or a blend of 80 per cent Ethanol and 20 per cent petrol. Apart from the Apache RTR 200, there are no other two-wheelers or four-wheelers, which can run on 100 per cent Ethanol.
Most manufacturers are of the opinion that while using Ethanol is good, but there's a long time to go before it can be accepted as mainstream fuel. At present, there is just a handful of Ethanol dispensing stations in the country unlike petrol and diesel, which are easily available. Plus, it also makes more sense to invest money on electrification than on R&D for Ethanol-propelled engines.
The above news was originally posted on www.carandbike.com