In yet another novel initiative by the Uttar Pradesh Chief Minister Yogi Adityanath, the 97 sugar mills and some smaller units of the state are playing vital role in breaking the chain of the second wave of the novel coronavirus (Covid-19) infection through manufacturing sanitisers. Sanitisers produced at these sugar mills have helped sanitise more than 5,000 villages and 4,000 public offices so far.
Additional Chief Secretary, Excise Sanjay Bhoosreddy said that sanitisers are being continuously produced in sugar mills and used especially in sugarcane producing villages regularly in order to break the chain of Covid-19 infection in UP's countryside. Besides, awareness programmes about coronavirus, including its prevention are also being organised for farmers, he pointed out.
It is worth mentioning here that the production of sanitisers is being carried out in cooperation with the Sugarcane Development Department and sugar mills to ensure safety of people.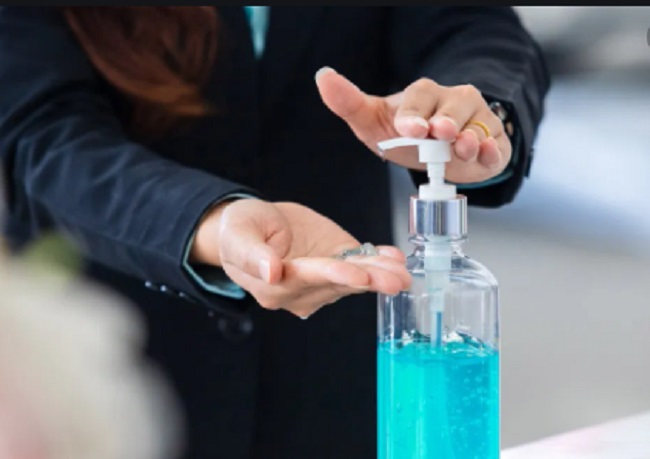 He said that in Saharanpur district, as many as 585 villages, 128 towns and 393 public offices have been sanitised with sanitisers produced in sugar mills. Furthermore, the sugar mills' produce have helped sanitise 194 villages, 18 towns and 139 public offices 139 public offices in Meerut; 224 villages, 20 towns and 358 public offices in Moradabad; and 152 Villages, 10 towns, 109 public offices in Bareilly.
Similarly, 143 villages, 41 towns and 511 public offices in Lucknow; 136 villages, 58 towns, 208 public offices in Devipatan; 21 villages, 8 towns and 36 public offices in Ayodhya; 135 villages, 55 towns, 168 public offices in Deoria; as well as 25 villages, 5 towns and 66 public offices in Gorakhpur have also been santised under the campaign. In all 4,952 villages, 527 towns and 4,489 public offices have been sanitised to date with sanitiser manufactured at sugar mills.
20 million litres of sanitisers produced until March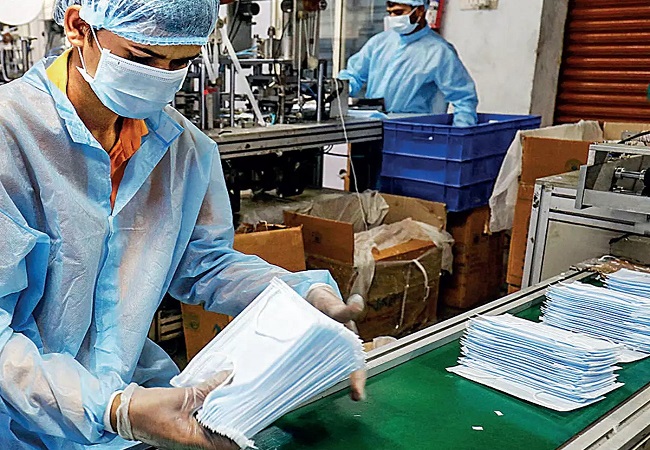 According to the ACS , 97 sugar mills and small units of UP produced 20 million litres of sanitiser till March 25 during the second wave of the coronavirus pandemic, which is a record.
The sanitiser produced by the Excise Department in the sugar mills of UP is also being sent to other states. Sugar mills and small units of UP are producing 6 lakh litres of sanitiser daily, while the capacity of producing sanitizer is 6.5 lakh litres.
Total 97 units started sanitizer production after getting licenses in UP which have till date produced record 206.25 lakh litres of sanitizers, out of which 192.44 lakh litres has been made available for sale in the market. Also, it has been supplied to the other states across the country.
Sanitizers were also made available to the frontline officers, employees and government officials including district administration, police, municipal corporation and health workers during the pandemic. The sanitizer packs of 4.01 lakh liters were provided free of cost by the companies to social organizations and institutions like government offices, hospitals etc.
Promotion
UP also supplied sanitizer to the states like Jammu and Kashmir, Punjab, Uttarakhand, Chandigarh, Maharashtra, Telangana, West Bengal, Karnataka, Rajasthan, Delhi and Haryana